Where the world gathers for
plating, anodizing, & finishing Q&As since 1989
-----
Anodizing I.D. (internal diameter) of hollow aluminum tubing
2000
Q. I am an engineer that needs help finding a supplier for, or a solution to a tough anodizing problem. I have some thin walled aluminum (6061) tubing that I need hard anodized on the interior (interior only), but have not been able to find anyone capable of applying a uniform coating.
The tubes are 15" long with an ID of 0.4" and a wall thickness of 0.006". I am shooting for 0.003" in anodize buildup along the length of the interior for corrosion protection purposes. Thus far I have found one shop willing to attempt the coating but have had no success getting the build up in the middle of the tube. They use a sulfuric anodize bath, voltage control with a slow ramp up, and good agitation in the bath. For the final attempt a Titanium anode was placed in the center of the tube (there was no contact to the sidewall) and the assembly was plunged up and down in the solution to ensure we had fresh solution inside the tube, but still the anodize build up was limited to about 3.5 in in from either end. To measure the coating thickness I have had them coat several sacrificial pieces, cut them along the length and fold the tubing open so that the interior is exposed. The same plating shop was successful in anodizing the interior of slightly thicker walled tubes (same ID and length) two years ago, but has been unable to reproduce the results. I need to find someone who can provide this coating or tips on how to get the build-up in the middle of the tube. Thank you, Randy
Randy Palmer
systems research - Clarkston, Washington USA
---
2000
A. If it were simple, anyone could do it.
It will require an internal cathode. Lead coated copper would work, but could not have any bends or cracks in the lead.
Platinum coated wire would be preferable.
Ti is a poor conductor of electricity and hardcoat uses a lot.
Copper will rapidly be eaten if there is any flaw in the coating. Could arc out the tube also. Consider platinum covered aluminum.Should be about 1/8" dia.
You may need to pump solution thru the tube. The parts should be racked perfectly vertical so there is a uniform "pumping" of solution from the gas evolution.
The tube will not carry as much electricity as the heavier walled one, so contact needs to be made at both ends and possibly in the middle.
James Watts
- Navarre, Florida
---
2000




On the topic of titanium and its electrical conduction limitations, has anyone tried the TiClad product from Vulcanium? It's a titanium clad copper product. We all know the benefits of titanium in regards to corrosion resistance and longevity, and the advantages copper has in conductance areas, any thoughts? I've been glancing at this product for about a year now and my thoughts are that it seems like a can't miss product, but if someone out there has had the chance to use it and has some opinions I'd love to hear them.

I have a few racks I'd like to swap out a few parts on and I was considering this type of material if the advantages outweigh the obvious price differential.
Matthew Stiltner
plating company - Toledo, Ohio




---

2000
In the earliest days, they used aluminum which was wonderful, except when you had ham fisted people on the line. They would twist the clamp bolt hard enough to dimple the titanium, which made it difficult to set the rack in a position that was close.

Copper is a lot harder, so would not have that problem as well as a thicker Ti could be used.

The copper carries a lot more than the aluminum so is of some additional benefit.

It surely seems like a great idea.
James Watts
- Navarre, Florida




---

2000
James,

Thanks for jumping in and giving your .02 worth, it's appreciated. I'm considering contacting them and getting some more technical info from them.

If I can get a hold of this and say a pricing comparison, I'll pass it on to you, seeing as how it might come up in the future; that way it'd be beneficial to all of us and not just myself. My guess is its cost is around 1.5-2 X's the cost of normal titanium, but the benefits applicable in my opinion should far outweigh this cost differential...who knows. I'll check into it for everyone though, as I'm sure I'm not the only one who could benefit from this setup.
Matthew Stiltner
plating company - Toledo, Ohio




---

March 28, 2012
Hi! Interesting read on the Ti-Clad Copper Bars. I am planning on experimenting with them myself and it will be a pleasure to collaborate with people on the same mission.

What percentage power can we expect to save on a hard anodising bath if we switch to this Ti-clad Cu work holding bar? Can any one estimate? Will be a great help.
Ravi Rao
- India



---
March 17, 2012
Q. Dear Sir,
Is it possible to get Aluminum oxide coating inside (throughout) the length of a hollow Aluminum profile in Anodizing process? Can we use special electrodes inside the hollow portion to achieve the same? Is it feasible? Please guide.
Ananth Nayak
Asst. Manager (Anodizing) - Mysore, Karnataka, India
---
March 26, 2012
A. Hi Ananth,

You are going to need to give us some more details. What is the diameter of the bore? Is it a "through hole" or a blind bore? What is the length of the bore?

Generally though, anodising tends to throw quite well down bores; so assuming you have a reasonable bore diameter and sufficient solution movement, you may not need any supplementary cathodes.
Brian Terry
Aerospace - Yeovil, Somerset, UK
---
March 29, 2012
i. Hello Brian,
Thanks for your comments. The detailed spec. of tube section which has to be Anodised inner side throughout is as follows:
50.8 mm OD x 2.03 mm thick x 2.3 m long and 60 mm OD and 2 mm thick x 3.6m long.
These sections I presume are used in the lining of the containers which are used to store different chemicals.
Ananth Nayak
[returning]
- Mysore, Karnataka, India
---
April 4, 2012
A. Hi Ananth,

I must admit to not having to anodise a bore that long. Saying that I would have thought that with good solution movement, considering the bore diameter you may well be able to get sufficient current throughout the tubes, without localised overheating to anodise throughout without supplementary cathodes. You do have to ensure that you get good solution movement though as any overheating will mean the dissolution rate will be faster than the anodising growth rate and you will not get an anodic coating.
Brian Terry
Aerospace - Yeovil, Somerset, UK
---
---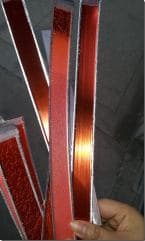 December 17, 2012
Q. I have a follow-up question regarding hollow aluminum profiles. We have two suppliers that anodize and dye hollow aluminum (6061) extrusions (rectangular: 26 x 3.5 mm x 325 mm, wall thickness ~1 mm). The critical quality we need is a uniform inside surface and one of our suppliers is struggling with uniformity and color depth on the inside. Can you offer some general suggestions and/or questions I should be asking the suppliers to understand the cause of and solution to these issues?
Thanks,
Dave
David Grace
- Burlington, Vermont, USA
---
---
April 10, 2013
Q. I have tubes 27" long, 4" ID closed at one end. Closed end has a 1/4-20 blind hole. I need a 2 thou. coating on the outside and "an anodized" internal surface.
My question - will I get enough throw in a tank with cathodes on the sides.
Hoping to rack it on its side, lengthwise in tank to minimize air pockets and drag-out.
Susan
Susan Curran
aluminum anodizing - Kingston, Ontario, Canada
---
---
February 24, 2016
RFQ: Dear Randy Palmer
systems research - Clarkston, Washington USA

Did you find a company that was able to achieve this hard anodizing on the inside face of your hollow aluminum pipe?
Please reply a.s.a.p.

Many thanks,
Gareth
Gareth Adeney
- San Diego, California, USA
---
March 10, 2016
A. Hello.
To anodize aluminium tube uniformly from inside and outside, use the following bath:
900 ml of distilled water
100 ml of concentrated sulphuric acid
Temperature of the bath from 0-4 °C
DC current 50 volt and high amperage, because at higher temperature the oxide layer formed tends to dissolve. But at this low temperature, the oxide layer tends to be formed as a hard layer and not dissolve to give thin layer from outside and nothing from inside.
You have to use lead or carbon cathode as a wire inside the tube.
Ahmad abo awf
- madina nassr, cairo, egypt
---
finishing.com is possible thanks to our supporting advertisers, including:


---
How to prevent anodizing on inside of hollow sections
July 12, 2019
Hello, myself Inderkumar Sangtani from BASF Chemetall India, would like to know how to prevent anodic coating formation inside of hollow sections.
Inderkumar Sangtani
Chemetall India Pvt. Ltd. - Mumbai, Maharashtra, INDIA
---
July 2019
A. Hi Inderkumar. As you've read here, although you have to work at it to get a good uniform anodized coating on the I.D., you'll get some coating there. The reason is that the anodize coating is insulative, so the current will seek the non-anodized area as soon as you start getting some anodizing on the other areas.
You will have to mask the I.D. somehow. You can put plugs or caps on both ends of the hollow section, or if you can reach the whole I.D. you can paint masking lacquer on it.
Regards,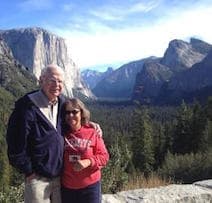 Ted Mooney
, P.E. RET
Striving to live Aloha
finishing.com - Pine Beach, New Jersey
---
---
<- Ed. note: Please describe your situation rather than posting in the abstract What? Huh?
November 4, 2020
Q. Dear Sir,
Can anyone suggest what are the different corrosion resistance tests we can do after Aluminum inner tube anodizing?
Abhijeet Khodke
student - Nashik Maharashtra India
---
November 2020
A. Hi Abhijeet. You may be able to do seal integrity tests, resistance tests, salt spray tests and perhaps others. But for you to receive reasonable help, it must start with you describing the components you are anodizing because it may be unreasonable to expect anodizing coverage, and impractical to test for it, or the methodology may vary, depending on the length and size and style of the components you are anodizing (a photo to mooney@finishing.com for posting here would probably help). Also, what are the specs that the components are supposed to comply with.
Luck & Regards,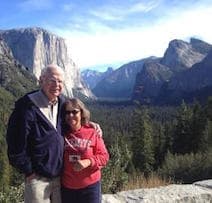 Ted Mooney
, P.E. RET
Striving to live Aloha
finishing.com - Pine Beach, New Jersey
---
November 20, 2020
Q. Thanks a lot Ted Mooney for your reply. I will send you the photos soon, as my anodizing parts are under production.

Could you please advise me for which application this process is best suited?
Thanks & Best wishes. Abhijeet
Abhijeet Khodke
[returning]
- Nashik Maharashtra India
---
November 2020
A. Hi again Abhijeet. You can send photos before anodizing so we have at least a general idea of what you're talking about. I have no idea at all what "Aluminum inner tube anodizing" even means.
It's a bit hard to answer the more general questions of when components should be made of aluminum, or when aluminum components should be anodized rather than finished by a different method -- but obviously aluminum is light and strong, diecastable, sand castable, pressure castable, extrudable, highly machinable, relatively economical, and with reasonable temperature stability. And anodizing is a process which generally protects the aesthetic look of aluminum while giving it a dyeable, scratch-resistant, corrosion resistant, electrically resistive coating. Googling "applications for aluminum" and "applications for anodized aluminum" will instantly give you your choice of 5-minute introductions or study materials for a month or more. Good luck
Luck & Regards,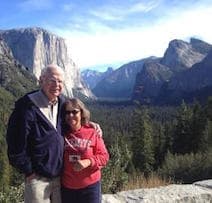 Ted Mooney
, P.E. RET
Striving to live Aloha
finishing.com - Pine Beach, New Jersey