Where the world gathers for
plating, anodizing, & finishing Q&As since 1989
-----
General questions about gold plating
2000
Q. NEED INFORMATION BECAUSE NOBODY IS GOING TO TELL THE TRUTH FOR FAIR BUSINESS COMPETITION
DEAR SIR,
I'M JUST NEW ON ELECTRO GOLD PLATE BUSINESS AND WOULD LIKE TO REQUEST SOME INFORMATION FROM YOU FOR MY EDUCATION AND KNOWLEDGE IN GOLD PLATING . HERE ARE SOME QUESTIONS THAT I WOULD LIKE TO ASK:
1. HOW TO MAKE GOLD PLATING PROCESS?
2. HOW HIGH IS THE TEMPERATURE ?
3. HOW MANY KINDS OF CHEMICALS TO PROCEED?
4. HOW MUCH FOR EQUIPMENT EXPENSE AND CHEMICALS COST (AVERAGE)?
THANK YOU.
Fery
PT.FERINDO JAYA PRATAMA - medan, north sumatra-indonesia
---
2000
Dear Mr. Fery:
The real problem is that your questions are very general and there are 500-page books just on gold plating. It may not be so much that people refuse to tell you the truth as that they can't possibly afford enough of their time for free to fully train you to be a competitor of theirs :-)
1. The problem starts at the beginning: to answer your initial questions we must ask which gold plating process you want to use: ferro-cyanide, alkaline cyanide, neutral cyanide, acid gold, citrate, etc.? Hard, soft? For jewelry (what color) or electronics? Brush plating, rack plating, or barrel plating?
My first recommendation would be that you obtain books on plating in general and gold plating in particular, and subscribe to journals about plating. You don't have to study them cover to cover, but at least flip through them a couple of times to get the flavor of the situation. Then ask specific questions.
But if it is hard to get your hands on such materials from a library, then at least there are thousands of entries about plating right at this site. Access is free and, although the pages may contain some inaccuracies, as far as I know they tell no lies. Unfortunately, they are not arranged in tutorial fashion like a book would be.
2. Plating solutions are aqueous (water) based so all of them will operate somewhere between room temperature and simmering, no hotter or colder.
3. Usually you buy a proprietary gold plating solution from a vendor who has spent years optimizing it; you don't usually start with raw commodity chemicals.
4. The equipment can be quite inexpensive for low volume needs -- a few hundred dollars ... but it can be hundreds of thousands of dollars for larger needs. As far as the cost of chemicals, when you are speaking of gold plating, the gold itself is the principal chemical cost. If you want to apply an ounce of gold to parts, the starting price of the gold plating solution is obviously going to be in excess of the cost of an ounce of gold.
Best of luck!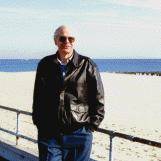 Ted Mooney
, P.E.
Striving to live Aloha
finishing.com - Pine Beach, New Jersey
---
---
Gold Plating general question
June 13, 2017
Q. Hi Everyone,
Thanks for taking time to read and answer my questions. I am new to this forum, and please do correct me if I am wrong.

I am in prototype stage at the moment and will run a small campaign and if everything goes well then will mass produce.

At the moment think about 1 inch perfect square cube. I have ordered very small quantities made out of brass and the rest copper ...

1) Can you guys tell me briefly about gold plating and how does it work and its requirements?

2) Which is the recommended base metal? I was told by few articles online its copper/nickel -- is this correct?
I would like to
gold plate
rose gold (copper + gold)
silver


3) Which metal do you recommend, I prefer it to have some weight; aluminum is very light.

Thanks once again for your help.
Aj saini
- canada
---
June 2017
A. Hi AJ. It's good that you don't like aluminum: it's more difficult to plate onto.
Brass or copper will be fine, but you will probably want to nickel plate your cubes before the gold plating, for better corrosion resistance, better shine, and slower diffusion (mixing) of the gold plating with the copper substrate.
Is there a reason you can't send them out for plating?
Regards,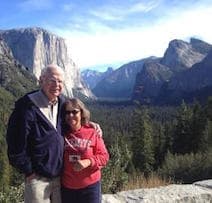 Ted Mooney
, P.E. RET
Striving to live Aloha
finishing.com - Pine Beach, New Jersey
---
June 14, 2017
Q. Hi Ted,

Thanks for answering my questions.

I am getting them done from outside (local jeweler for prototype only).

I would go for brass as it is much cheaper than copper.

1) Can I also silver plate or rose gold brass cubes which are nickel plated first?

Reason I am asking this is because in the long run (bulk), it just adds one more process of nickel plating them first (cost goes up)

2) How come most jewelry has base metal copper and then nickel plated and eventually gold. Why not use nickel as base metal?

And lastly this might be outside scope I will be adding fake diamonds (zircons) to few side of the cubes
Do the Jewelers add diamonds first and then gold plate or vice versa?


Thanks once again Ted for all the help.
Aj saini
[returning]
Individual - Canada toronto
---
June 2017
A. Hi again AJ. Actually, since you say that this is jewelry, it would be better to white bronze plate in lieu of nickel (unless the gold is thick enough to assure no porosity), because many people are allergic to nickel.
1. Yes, you can silver plate or rose gold plate on top of nickel (or white bronze). I gave 3 reasons why the copper or brass is usually nickel plated before the gold plating; if the product is so cost sensitive that you are still worried about the cost of nickel plating under the gold, you may be in trouble already :-) 2. Two reasons that I know of for using brass instead of nickel are cost (nickel is half again more expensive than copper), and brass being easier to plate because of nickel rapidly becoming passive. Jewelers may have additional reasons. 3. Jewelry can be plated with the stones in place relatively easily, but I assume that it is often plated first for convenience in polishing and handling. Good luck.
Regards,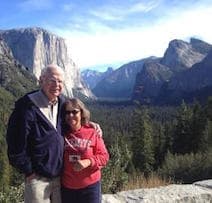 Ted Mooney
, P.E. RET
Striving to live Aloha
finishing.com - Pine Beach, New Jersey