Where the world has
gathered for finishing Q&As since 1989
Bright anodizing 6061 Aluminum
(
-----
)
Current postings:
<- Ed. note: No abstract
questions please!
Please tell us YOUR
situation. What? Huh?
August 6, 2021
Q. How to anodize 6061 T6 aluminum and what do I need?
paul norman sr.
- IVOR
---
"Surface Treatment & Finishing of Aluminium and Its Alloys"
Wernick, Pinner & Sheasby
from Abe Books
or

Affiliate Link
(your purchases make finishing.com possible)
August 2021
A. Hi Paul. I have no idea where 'IVOR' is; I assume it is a typo or spell check error -- but let us know.
Our "Introduction to Anodizing" FAQ should get you started at least, but one of my anodizing books is 1,264 pages -- so please recognize that unless you tell us pretty explicitly who you are, what you do, exactly what it is that you want to anodize, and why you want to anodize it, it's honestly pretty difficult for people to help by summarizing what is important to you.
Luck & Regards,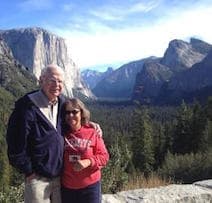 Ted Mooney
, P.E. RET
Striving to live Aloha
finishing.com - Pine Beach, New Jersey
---
---
---
Closely related historical postings, oldest first:
2000
Q. Dear Friends,
We manufacture chairs made from 6061-aluminum sheet. Our standard finish is brushed then anodized. We have been asked to provide a high polished finish. Please help us to determine the best method to achieve this finish in a quality and efficient manner.
Thank you,
John Folckomer
- Hanover, Pennsylvania
---
2000
A. Hi John. Mechanical polishing may be the best way for your furniture. But if you are looking for the bright look you'd get on a reflector for outdoor lighting, or a doctor/dentist light, or aluminum hubcap, this is achieved by bright dipping in a nasty nitric-phosphoric acid mix before anodizing (the process is readily automated though). 6061 is not the best alloy for full specular brightness.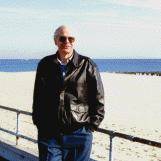 Ted Mooney
, P.E.
Striving to live Aloha
finishing.com - Pine Beach, New Jersey
---
2000
A. The process for bright dipping aluminum involves at least 4-5 additional tanks and is operated at 210 °F. It typically is a phosphoric-nitric acid solution which evolves nitric acid fumes as well as NOx. Also, as a first step, 6061 etches well but is not the best bright dip alloy in the extrusion business; 6463 is the best but 6063 is better than 6061. If you are not prepared to tackle this you may want to find a jobshob that will.
Lee Branch
Richmond, Virginia
---
---
Several threads were merged; please forgive repetitiveness, chronology errors, or perceived disrespect towards earlier responses -- they probably weren't there then :-)
---
---
Is it possible to anodize 6061 aluminum?
2005
6061 T6 is very hard to anodize. How to do it better? Any chemical adjust to make it brighten ?
Kenrith Poon
Finishing Factory - Hong Kong
---
2005
A. Hi Kenrith
Actually 6061 is relatively easy to anodize. What alloys are you processing that you find it easy to anodize? And what problems are you having with the 6061? Are you bright dipping and what chemical are you presently using if you are?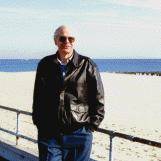 Ted Mooney
, P.E.
Striving to live Aloha
finishing.com - Pine Beach, New Jersey
---
2005
A. The devil is in the details. And that's what is needed here, more details. Try answering the following questions. Can I produce good anodizing on other alloys? Have I produce good anodizing on this part ever? Is my anodizing line thrown together or is it designed from the start to produce good anodizing? In most canes if the line is set up correctly with reasonable controls and kept in line chemically, 6061 should be cake walk (easy). Be honest and look at what you are doing; evaluate these parameters and give us more details.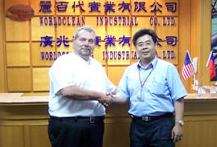 Drew Nosti, CEF
Anodize USA

Ladson, South Carolina

---
2005
A. 6061 T6 alloy is the most popular Al alloy in China for anodizing aluminum. It is a very suitable alloy for chemical brightening. Most job shops should have no problem to give you good results.
S. Y. Yuen
- Hong Kong, China
---
2005
A. Ensure thru certs or chem. testing that you are indeed using 6061. A problem we have once in a while is releasing a dwg. to a machine shop calling for 6061 plate with a tight flatness tolerance. The machine shops will sometimes use jig plate, it is harder and does not anodize well at all. The color of black anodizing comes out much lighter and is easily identifiable.
Dan Gorski
- Austin, Texas
---
---
2006
Q. Is it possible for an electropolish to produce the same results as an aluminum bright dip? We have a customer who in the past had the 6061 Al parts bright dipped, red anodized type II resulting in a "wet" look on the finished product. Some of the parts are milled and some are nicely polished on incoming and we need to have the same outcome on all the different part numbers. Any suggestions would be appreciated.

Thank you,
Sharon Koluch
- Lenexa, Kansas, United States
---
A. Hi Sharon. As you already know, color and texture matching anodized aluminum is not easy. But electropolishing can certainly deliver the brightness of chemical polishing and more. The finest aluminum telescope mirrors are electropolished rather than bright dipped.
Regards,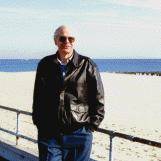 Ted Mooney
, P.E.
Striving to live Aloha
finishing.com - Pine Beach, New Jersey
---
---
Polishing aluminum without dipping

November 25, 2008

Q. Our issue is slightly different, we are water jetting 1/2" 6061 raw aluminum for the purpose of creating a sign. Is dipping the only option for mirror finish? Any info would be most helpful.
Thanks!
-HP

H Parker




- St Petersburg, Florida






---

A. Hi H. Mechanical polishing is certainly possible, and sounds more appropriate for your needs. We have many threads here on that subject; try searching with the term "mirror polishing aluminum". Good luck.

Regards,




Ted Mooney

, P.E.




Striving to live Aloha




finishing.com - Pine Beach, New Jersey





---
---
Dusty Surface on Chemical Brightened 6061 Parts
July 23, 2020
Q. I had a part which required chemical brightening and anodizing for 5 microns to 10 microns. The part are different model of heatsink made of 6061 or 6063 aluminium and the surface is sandblasted. However, the part made up of 6061 Alu has a dusty surface after anodizing but the 6063 Al is fine. The 6061 parts are now cleaned with ultrasonic and wipe manually after anodizing. Is there any possible cause for this problem so I would not do extra cleaning after anodizing?

Process :
Alkaline degreasing
Chemical Polishing
Desmut
Anodizing 200 mg/L sulphuric acid for 20 min (17 °C)
Sealing
The part is cleaned with deionized water for every step. The pH and concentration of every chemical is within the spec given by supplier and new bath for each chemical is tried but not effective to remove the dusty surface. The environment is clean and the part is checked immediately after anodizing

Please tell me if more info is needed. Thank you
Daniel Lee Kok Ming
- Kuala Lumpur, Malaysia
---
July 24, 2020
A. Two possibilities: (1) Since you say "a", it seems the case is about 2 pieces, one in 6061, the other in 6063. Apparently there was a partial electrical contact failure on the 6061. OR (2) If the sand blast media had been used on any other metal, then you have embedded foreign metal in the soft aluminum, then if the "chemical polish", what ever that is, did not go deep under the embedment, you have the "dusty" residue.

Robert H Probert
Robert H Probert Technical Services

Garner, North Carolina