topic 44753
Electroplating diamond grit onto steel tools
A discussion started in 2002 but continuing through 2017
(2002)
Q. I am looking to find a solution to an electroplating problem I have. I would like to find a material that I can coat diamond powder with for the purpose of making it conductive. I have seen info on boron-doped diamond and was wondering if there was a form of boron that could be obtained to literally coat the outside of the diamond long enough for the Ni matrix to bond to it.
Please let me know,
Brian Pierson
- Phoenix, Arizona
---
(2002)
Q. I want to manufacture resin bonded and metal bonded diamond grinding wheels using diamond powders. I am also interested in electroplating diamond powder to make diamond tools. If anybody is willing to tell the technology, please reply.
K.Manmohan reddy
die industries - Hyderabad, Andhra Pradesh, India
---
(2002)
A. Hi Brian, Hi Manmohan.
General Electric offered electroless nickel plated diamond particles at one time. They might still offer them, or another company may, or you may find an expired patent on how to do this.
But if you are trying to encapsulate the diamonds into a nickel matrix, I don't think that it's necessary to make them conductive first. I think you just plate and let the diamond particles be occluded into the plating.
The principle is fairly easy, but the execution is not. Diamond particles are suspended in an electroless nickel, electrolytic nickel, or chrome plating solution in a fluidized bed, possibly with the assistance of thixotropic addition agents. With the proper dispersing agents, when the plating occurs, the diamond particles are occluded into the deposit.
There are a number of energetically enforced patents in this technology though, and what isn't patented is held as trade secret. So the fastest entry into the technology, and perhaps the best, is to license it. Good luck!
Ted Mooney, P.E.
finishing.com
Pine Beach, New Jersey
---
---
To minimize searching and offer multiple viewpoints, we've combined multiple threads into the dialog you're viewing. Please forgive any resultant repetition or failures of chronological order.
---
---
Electrodeposition of diamond particles
(2004)
Q. Dear sir,
In the process of electroplating tools with diamond in Nickel plating solution, what is the procedure to be followed in distributing the diamond particles over the substrate. Can the diamond particles be just placed over the substrate or should a suspension of diamond particles in the plating solution is to be made?
Can anyone help me. I am doing a project and I need some information regarding this. Thank you
Regards,
Jay Chandran
student - Beaumont, Texas
---
(2004)
A. First of all do a world wide patent search. The technology for composite coating with diamond is well established. There are two basic ways of doing it. The first is to hold the diamond particles in suspension by agitating the electrolyte and have the workpiece at the bottom of the tank, where it is being coated in nickel. By controlling the rate of settling of the particles, you can alter the percentage diamond in the composite. Secondly, you need to use a good surfactant that will keep the diamond particles in a suitably charged solvent sheath. This will make the particle act like a cation and it will be co-deposited with the nickel. In both cases the practice is harder than the theory!

Trevor Crichton
R&D practical scientist
Chesham, Bucks, UK
---
---
Electroless nickel plating with occluded diamond powder
(2004)
Q. I have success with electroless nickel process to nickel plate onto iron, but when the reaction completes the pH is down to 2.5. I can't control the pH to 4.5-5.0. Please give a suggestion.
Next question is I want diamond powder (320 mesh size) coated with nickel. Nickel is plated well up to 15 micron, but diamond powder is not coated or plated with nickel. Please solve my problem with useful tips.
Thanking you.
Chetan Patel
- Ahmedabad, Gujarat, India
---
(2004)
A. Your posting presents little information about your process, Mr. Patel, and more information would be needed in order to make the most helpful suggestions. We don't know your electrolyte, or the temperature or volume of the bath, or the plating time, or the surface area of the parts you are plating. Does the pH nosedive early on and then hold steady, or does it gradually decline as you sequentially plate hundreds of pieces?
Regarding the second question, you can buy diamond powder that is already nickel plated if you wish to see if that helps, but generally you need to keep the diamond dust in suspension to be occluded into the deposit; and that may involve designing a fluidized bed instead of simple agitation, and/or adding thixotropic agents to the process. The technology is licensable if you wish to go that way. Good luck!
Ted Mooney, P.E.
finishing.com
Pine Beach, New Jersey
---
(2004)
A. Getting diamond to co-deposit is not easy. You need a very good way to keep them in suspension. This might be a pumper plate or it might be a pump that picks up off of an inclined tank bottom and puts out the suspension in a uniform manner at the top of the tank. The diamonds might need to be periodically treated with peroxide to remove an organic slime from the surface that will reduce the co deposition. Deposition is temperature and current density dependent. It may require a special wetting agent. Specifics are very proprietary and I doubt seriously if any one is going to give you very much in specifics. The people that develop these process have zero need to share information that will eventually hurt their business growth.
James Watts
- Navarre, Florida
---
(2004)
A. There are numerous issues concerning nickel/diamond co-deposition. The first one is to get the diamond particles of the required size; this is down to your supplier. secondly, you need to get them wetted, so you need a suitable surfactant. A lot of work was done in the 1970's and 80's related to this, but it was wrapped up in patents. These patents have now expired and the technical side of the science is available in the technical literature.
The next problem is to get the diamond to deposit onto the cathode in the required manner. Since it is not highly charged, this is a significant problem, but one neat way I have seen is to let gravity do the job. This requires the cathode to be horizontal and on the base of the plating tank. If necessary, it can be rotated in the horizontal plane. The electrolyte is agitated from the base of the tank, thereby creating a gentle up-flow. This will help keep the diamond in suspension and will control the rate at which it falls onto the cathode. You then need to balance the deposition rate of the diamond with that of the nickel, so you get the correct composite composition. Good luck.

Trevor Crichton
R&D practical scientist
Chesham, Bucks, UK
---
---
Increasing the density of electroplated diamond on steel
(2005)
Q. I electroplate diamonds to steel with nickel as the plating material. I have heard that an adhesive can be used to fix the crystal on the steel prior to electroplating providing greater density of crystal per square inch. Is this true?
C. W. Tunt
Plating Manager - Oswego, Illinois, USA
---
(2005)
A. I have seen this done, using a tiny bit of adhesive (epoxy?) to secure the individual diamonds in the desired pattern before nickel plating to lock them into place. I believe it is done with only large diamonds (> 0.1 carat?).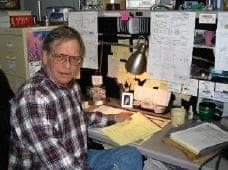 Jeffrey Holmes, CEF
Spartanburg,
South Carolina
---
(2005)
A. Surely a better way is to use the correct surfactant that will allow the diamond surface to become receptive to aqueous nickel, thereby forming a better bond between the diamond surface and the nickel? The "art" in creating composites is to have good surface interactions between the electrodepositing metal and the material being entrapped. Glue will not offer this as well as direct entrapment will.

Trevor Crichton
R&D practical scientist
Chesham, Bucks, UK
---
---
To minimize searching and offer multiple viewpoints, we've combined multiple threads into the dialog you're viewing. Please forgive any resultant repetition or failures of chronological order.
---
---
Attach diamonds to steel
(2005)
Q. I want to stick diamond to steel...so hard that when applying pressure on the steel the diamond should not come out from the steel.
Vipul
[last name deleted for privacy by Editor]
Shippy - Mumbai, India
---
(2005)
? If it is a secret how this is to be used, no one can help you. If not, what it the final product used for, and why is diamond necessary if it is not obvious to most of us.
James Watts
- Navarre, Florida
---
(2005)
? Maybe if you were more specific someone could give you an idea. What size is (or are) the particle(s), what shape, what conditions, but most important, what for? I can think of single piece large and sharp diamonds used to dress grinding wheels, also jewelry files coated with numerous tiny diamond particles or parts designed for extreme abrasion against delicate materials plated with microscopic rounded synthetic diamond embedded in metallic matrixes.
Guillermo Marrufo
Monterrey, NL, Mexico
---
October 2013
A. Hi. I could be reading wrong, but it sounds to me like Vipul is asking how people get diamond particles to adhere to steel for use in grinding wheels ... and the short answer is that the steel is electrolessly plated or electroplated with a nickel solution which contains diamond particles, and the diamond are occluded and incorporated into the nickel plating: the nickel plating has outstanding adhesion to the steel and the diamonds can't fall out because the nickel plating encapsulates them.
Regards,
Ted Mooney, P.E.
finishing.com
Pine Beach, New Jersey
---
---
Abrasive diamond plating process
(2006)
Q. I am trying to improve existing technology for drilling holes in super hard materials such as porcelain and ceramic. I am trying to develop ways to plate single layers of diamond or cubic boron nitrate onto small gauge steel tube core drills. My objective is to find a way to organize the abrasive bits in a pattern at a high density on the face of the cutter head. I would like to know what is regarded as the best method of plating the diamonds to the cutter head; probably using nickel.
Larry Flynn
construction - Napa, California
---
(2006)
A. Put the diamond dust in the sulfamate nickel plating solution and keep it suspended with vigorous agitation. With some experimentation you will find the right parameters to occlude the diamond dust in the electroplated nickel deposit. It does not "electroplate", the diamond dust merely "occludes".

Robert H Probert
Robert H Probert Technical Services
Garner, North Carolina
---
---
Electroplating diamond grit onto steel tools
(2007)
Q. Maybe this is a bit specialized but it is plating and very technical.
I need to electroplate some diamond grit onto mild steel custom tools. (the heavy plating layer, usually nickel builds up around the diamond particles and physically locks them in place. I will be grinding the finish on lab ground glass joints in 3 stages from about 140 mesh to about 400 mesh. I can't find the tools I need and a tool maker who does this in Chicago got ill and had to return my blanks. I am comfortable with the procedure after learning techniques on the 'net but had a few questions: Is it preferable to lay down copper first on mild steel or can I just go with the nickel? Does heat treating afterward increase Ni's strength? Which type of solution is best for this? Bright Ni, Watts, other?

Thanks,
Dan Granett
inventor - Berkeley, California
---
(2007)
A. Having just seen Will Smith's "The Pursuit of Happyness", I'm not going to tell you that you can't do it, Dan :-)
But I will tell you that it will likely be faster, easier, cheaper, and you'll get a much better product by having it done by a jobshop that specializes in it. If you do it with Electroless Nickel rather nickel plating, it can be heat treated.
Try to make sure that what you do is not covered by patent as the patents in this particular field are very aggressively defended. Good luck.
Ted Mooney, P.E.
finishing.com
Pine Beach, New Jersey
---
March 2, 2009
Q. I am interested in finding out how to electroplate diamond particles to steel and I have not been able to find the answer that I am looking for - have you ever been able to get the answers that you were looking for? If so would you be willing to share them with me? Thanks.
Mary Jane Perkins
- Houston, Texas
---
March 5, 2009
A. Hi, Mary Jane. Is there a reason why my suggestion of contracting the work to a plating shop isn't satisfactory. Perhaps you are a plating shop yourself?
You can google for "composite diamond electroless nickel" or "composite diamond nickel plating" and license the process from the suppliers who have developed it if you wish; that way you'll be told everything about it in exchange for keeping it confidential and paying a license fee.
You won't see the details fully shared because people still regard them as proprietary trade secrets, and because some of the people who are doing it apparently fear that they might be violating patents. In this particular field the patents are very aggressively defended, so even if people aren't violating them, they tend to keep a low profile.
In general, though, you do composite plating like this by keeping the diamond particles in suspension. Designing a fluidized bed under the cathode would seem to be one way to do that; surfactants for wetting the diamond particles, and dispersing agents in the bath are probably important; I have also been told that thixotropic agents like barium sulphate or fumed silica are sometimes added to the baths. The diamond particles can cause severe stability problems in an autocatalytic process like electroless nickel, so the bath has to be adjusted to prevent spontaneous plate-out. I myself have been curious about some of the details for years.
The technical article "The Environmental Benefits of Composite Electroless Nickel Coatings" will tell you some things, but again, the author is licensing the technology and is careful to not tell you enough to be able to do it. But follow the patents he has cited and you'll learn more. Good luck!
Regards,
Ted Mooney, P.E.
finishing.com
Pine Beach, New Jersey
---
---
"Regular" electroplating versus diamond electroplating
April 19, 2017
Q. How hard would it be for an experienced professional electroplater to learn the craft of DIAMOND ABRASIVE electroplating? An earlier, several years old post, indicated the process involves mixing the diamond grit/powder into the plating solution, keeping it suspended, and bonding it along with the metal. How hard could that be? Are there any consultants out there who might help with this?
Ray West
- Porterville, California USA
---
April 2017
A. Hi Ray. The fastest way into the business would be to contact Surface Technology Inc. (STI) in Ewing, NJ who developed and introduced most of the technologies. My understanding is that they license the technology rather than consult on it, but that would be a discussion between you and them. Good luck.
Regards,
Ted Mooney, P.E. RET
finishing.com
Pine Beach, New Jersey
Striving to live "Aloha"
---
April 23, 2017
Q. Actually, I exchanged e-mails with someone at Surface technology a couple of days ago. If I find an electroplater who is interested, they offered to sell diamonds, but if I understood correctly, they weren't offering expertise. It seemed to me Surface Technology uses diamond plating for strength and looks rather than as an abrasive, which is what I'm interested in.
Ray West
- Springville, California USA
---
April 2017
? Hi Ray. Sorry, I can't interpret what went on in e-mails between you and them, and why they were/seemed uninterested in your custom. I suppose it's possible that they felt that you would not be a big enough customer to warrant a licensing arrangement and they don't want to risk revealing their technologies to small customers, or perhaps they feel occluding diamond grit onto tooling with nickel plating was too common for them, and they only want to be involved with the electroless method anymore ... sorry, there is no way I can say.
Regards,
Ted Mooney, P.E. RET
finishing.com
Pine Beach, New Jersey
Striving to live "Aloha"
---
April 30, 2017
Ummm, well, Ted,

I have been in the largest nickel encapsulated diamond facility in the country.

While I cannot reveal what I know about their technology, suffice to say it is far more sophisticated than simply keeping the diamond in solution.

It is, as they say, a very sophisticated process.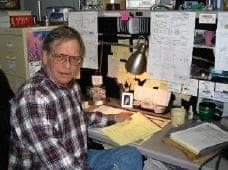 Jeffrey Holmes, CEF
Spartanburg,
South Carolina
---
May 2017

Hi Jeffrey. Sorry if you feel I implied that electroplating of diamonds is easy; I was trying to say that perhaps it is common enough that vendors either don't find it feasible to license their technology to small producers anymore or prefer to steer them in the electroless direction.
As a plating consultant and expert witness for decades, I recognized that patents & trade secrets in composite diamond plating were extremely aggressively defended -- far more so than any other metal finishing field that I knew of -- so I worked hard to avoid learning anything about it except what is published to avoid being pulled in myself :-)
I knew Nate Feldstein, the best known developer of this technology, as well as his son Michael, and visited their shop, Surface Technology, a couple of times. We avoided discussing the technology, and although I've also been tank-side at tooling manufacturers who made electroplated nickel-diamond grinding wheels a couple of times, I've been very careful to never get involved in deposition of diamond grit :-)
Regards,
Ted Mooney, P.E. RET
finishing.com
Pine Beach, New Jersey
Striving to live "Aloha"
---
---
June 28, 2017
Q. Hi

I am engaged in manufacturing of dental diamond burs. I electrocoat diamond on metal surfaces. I am facing very small issues. Can somebody help?
Krishan Vij
- Pune, maharashtra, India
---
June 2017

Hi Krishan. Maybe, maybe not, depending on whether the issue is a generic electroplating one. Was your use of the word "electrocoat", which is strongly associated with organic coating, deliberate?
Regards,
Ted Mooney, P.E. RET
finishing.com
Pine Beach, New Jersey
Striving to live "Aloha"
---
June 28, 2017
Q. Hi Ted. Thanks for your prompt reply.
The issue I am facing is:

I coat diamond particles on the metal surface, but when I electroplate them (nickel plating) the diamond coating seems to loose its grip and fall apart.
Krishan Vij
[returning]
- Pune maharashtra India
---
July 2017
A. Hi Krishan. I may be misunderstanding you, but it sounds like you are using an old-fashioned technique of gluing the diamonds in place via electrocoating, and then electroplating. The accepted modern method, I believe, is to have the diamonds suspended in the plating solution for superior adhesion. As I have said earlier on the page, I deliberately don't know much about composite diamond electroplating :-)
Regards,
Ted Mooney, P.E. RET
finishing.com
Pine Beach, New Jersey
Striving to live "Aloha"
---
---
September 29, 2017
Q. Synthetic diamond micron powder electroplating using FERRIC CHLORIDE on metal. Please give me the good chemical name please.
paul patel
abvi - Robinsonville - Tunica (and vicinity). Mississippi
---
October 2017
? Hi Paul. Your question is quite cryptic. Is your reference to ferric chloride perhaps suggesting the possibility of occluding diamonds into electrodeposition of iron rather than into electrodeposition of nickel? Thanks.
Regards,
Ted Mooney, P.E. RET
finishing.com
Pine Beach, New Jersey
Striving to live "Aloha"
---
---
Pitting in sulfate nickel bath for diamond plating only when new
July 23, 2018
Q. Dear All,

I've read with much interest your comments.
We are a producer of electroplated diamond wheels and do plate sulphate nickel.

When we start using a NEW bath, we always have some very serious pitting problem.

Chemical composition, pH, temperature, density, surface tension, (light) agitation : everything is perfect, but severe pitting occurs.

Pitting is normally visible in the higher current density areas.

We try with standard purification procedures : carbon treatment and low-current-density purification.

All these cleaning procedures look ineffective.

After a few weeks, the new bath starts performing normally, but, as an engineer, I would like to know the REASON for this.

I can share all details and some pictures if somebody is willing to help me.

Regards,

Matteo
Matteo Muzzi
- SAN LEO, ITALY
---
July 2018
? Hi Matteo. In my ignorance I am wondering why old baths are discarded and new ones made up. I've known nickel plating baths to be used for many decades :-)
Regards,
Ted Mooney, P.E. RET
finishing.com
Pine Beach, New Jersey
Striving to live "Aloha"
---
July 31, 2018
Q. Dear Ted,

Of course we operate baths for many decades. We keep them running with regular carbon treatments and other maintenance operations.

Since my company is growing, we need new baths.
We buy the equipment, salts, water, additives and prepare new baths.

In my experience new baths have poor performances, especially at high current densities.

I will try to e-mail you the defect we are experiencing.
Matteo Muzzi
- San Leo, ITALY
---
---
July 23, 2018
Q. I have a few doubts for plating diamond abrasive in honing mandrel --

1. How to suspend the diamond fine and coarse diamond grits in the nickel sulfate solution?
2. How much I have to maintain current constant for the bath?
3. Should the steel tube need to be nickel treated before diamond abrasive plating or after diamond abrasive plating?
4. What is significance use of doing BRIGHT process, what is the process of it??

Dear all, It will be very helpful for me to widen my spectrum of knowledge

Thanks in advance!
Nicholson fredrick
- hosur, tamilnadu, India
---
July 2018
A. Hi Nicholson.
1. As you can see from reading this page, I'm not going to comment on the first question.
2. Bright nickel plating operates at about 40 Amps/sq.ft. (4 Amps/sq.dm.)
3. I think you would need to plate the whole rod first, and the diamond area subsequently (otherwise nickel plating would build up over the diamonds. The diamonds won't plate, but the nickel surrounding them will).
4. Bright nickel plating employs organic additives called "levelers, brighteners, and secondary brighteners".
Please tell us what you know already, such as: Have you done any plating? Are you an experienced nickel plater?
Regards,
Ted Mooney, P.E. RET
finishing.com
Pine Beach, New Jersey
Striving to live "Aloha"
---
July 24, 2018
Q. Hello Mr. Mooney,

Thanks for the reply and as you have asked, Point no. 3 is not so clear, can you please brief it?

I am new to this plating subject, but we do honing production job works for more than a decade.
But a person regularly does this (above picture) type of plating for us. Year by year the price gets higher and due to this I am eager to know how it is done and why can't I do it?. Also he does this in a very small place in his home.

So due to this reason it triggered me to know the technical aspects of it.

It will be much helpful for me to guide through the path.

Regards
Nicholson Fredrick
[returning]
- Hosur,Tamil Nadu, India
---
July 2018
A. Hi again. Clarifying point #3: The whole rod looks to me like it is plated. If it is, you probably do this before the diamond plating because the diamonds are occluded into a second layer of nickel plating. If you do the overall plating last, rather than first, the nickel surrounding the occluded diamonds will grow and cover some of the diamond.
No one is going to freely give you "the total solution" of how you wet the diamonds, how you get them to remain in solution, and how you get them to be occluded onto the shaft, because it is still trade secret; and if they did, we couldn't post it anyway because we can't risk abetting the crowd sourcing of industrial espionage.
While nickel plating is generic knowledge found in technical articles and plating textbooks, pieces of this are not yet generic knowledge: you either pay someone for their knowledge of it or you experiment and develop the knowledge for yourself. If your vendor is able to do this in a very small place in his home, it sounds like he has excellent know-how that you might consider buying from him rather than spending months or years trying to learn for yourself. Best of luck.
Regards,
Ted Mooney, P.E. RET
finishing.com
Pine Beach, New Jersey
Striving to live "Aloha"
---
July 31, 2018
A. Hello Nicholson,

We manufacture tools similar to the one you showed in the picture.

Technology is not sophisticated: we use a standard sulphate bath! We just use the right current and time to have a good mixture of nickel and diamond.

I agree with Ted on one point.
This kind of production has no big margins.
If you buy tools for hundreds of thousands of dollars, then you may consider producing them.

Otherwise you will be loosing money.
Most of our costs are fixed costs (personnel, environment, etc.)

Hope this helps you.

Best regards,

Matteo
Matteo Muzzi
- San Leo, ITALY
---
August 10, 2018

Thanks for your inputs Mr.Ted and Mr.Moozi, based on the above explanations, I will proceed further. But I still do want to give a try for above mentioned type of plating.
Nicholson Fredrick
- Hosur,Tamil Nadu, India
---
---
August 12, 2018
Q. Hello all,

On the above tread for electroplating abrasive grit on steel some points i have researched the process of doing abrasive plating similar to it, Kindly correct me if I am wrong --

Step 1: Surface passivization by immersing the tool in a concentrated aqueous solution of nitric acid for a certain period of time.
Step 2: Use a Masking lacquer to and mask the areas which is not required for plating
Step 3: Electrolytic nickel-plating, in a Wood bath, of the surface so activated
Step 4: Application of a powdered-diamond coating to the surface nickel-plated in stage 3, by application of a second electrolytic nickel-plating process in a Watts bath where powdered diamond is in contact with the cutters
Step 5: Stabilization of the powdered diamond by a third electrolytic nickel-plating process in a Watts bath

Regarding the current density and other factors i have not worked on it, please guide me on this type of plating
Nicholson fredrick
[returning]
none - hosur, tamilnadu, India


This public forum has 60,000 threads. If you have a question in mind which seems off topic to this thread, you might prefer to Search the Site