topic 44444
Silvering formulas using silver nitrate distilled water spraying with a 2 component gun
(2007)
After using a silvering solution from Peacock Labs has anyone tried to make their own chemical? If so what success did you have.
Dean Smith
owner - UK
Ed. note: we add the usual note that there is no practical way for the site editors to know whether proper "white methods" are being employed in reverse engineering efforts, or whether a formulation is in the public domain or is a trade secret. So readers are encouraged to refer the inquirer to a particular book or published article if you can, but we can't directly print formulations; we don't want to be a part of crowdsourcing industrial espionage :-)
For safety sake we also warn that people should investigate the concept of "fulminates" before mixing anything with silver chemicals.
---
(2007)
Dean

Old texts contain many formulations for silvering solutions.
I cannot recommend any. You exchange a known and acceptable problem (cost) for an unknown process involving a significant possibility of accidentally generating explosive silver compounds. Many of the recommended reducing agents like hydrazine are also difficult to justify in today's safety culture.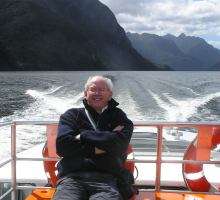 Geoff Smith
Hampshire, England
---
(2007)
A very old recipe I came across did the following:
1) prepare a buffer solution of 200g sodium hydroxide and 150 0.88 Ammonia solution in 1 litre of water.
2) Mix 90 mls 0.88 ammonia and 35 g of silver nitrate with 1 litre of water and add 70 mls of the buffer solution. Dilute this with 1 litre of water. This is the spraying solution for silver;
3)Dissolve 150g of glucose in 1 litre of water and add 140 mls of formaldehyde. This is the reducer and should be diluted to 65ml/litre with water when sprayed.

This is a very good two part silver spray solution that gives a bright shiny deposit. However, many substrates need to be sensitised before the silver will adhere to it, especially if it is a plastic, so the correct activation process is needed.

Trevor Crichton
R&D practical scientist
Chesham, Bucks, UK


If you have a question in mind which seems off topic, please Search the Site