60,000 Q&A topics -- Education, Aloha, & Fun
topic 44444
Silvering formulas using silver nitrate with 2 component spray gun
A discussion started in 2007 but continuing through 2020
2007
Q. After using a silvering solution from Peacock Labs has anyone tried to make their own chemical? If so what success did you have.
Dean Smith
owner - UK
----
Ed. note: There's no practical way for the editor to know whether proper "white methods" are being employed in reverse engineering efforts, nor whether a formulation is trade secret. So readers are encouraged to refer the inquirers to a book or published article, but we can't print formulations except from readers well known to us; the site is semi-anonymous and we must be careful to avoid crowdsourcing industrial espionage :-)
For safety sake we also warn that people should carefully investigate the concept of explosive "fulminates" before mixing anything with silver chemicals!
---
2007
A. Dean,

Old texts contain many formulations for silvering solutions.
I cannot recommend any. You exchange a known and acceptable problem (cost) for an unknown process involving a significant possibility of accidentally generating explosive silver compounds. Many of the recommended reducing agents like hydrazine are also difficult to justify in today's safety culture.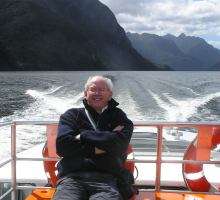 Geoff Smith
Hampshire, England
---
2007
A. A very old recipe I came across did the following:
1) prepare a buffer solution of 200 g sodium hydroxide and 150 0.88 Ammonia solution in 1 litre of water.
2) Mix 90 mls 0.88 ammonia and 35 g of silver nitrate with 1 litre of water and add 70 mls of the buffer solution. Dilute this with 1 litre of water. This is the spraying solution for silver;
3)Dissolve 150 g of glucose in 1 litre of water and add 140 mls of formaldehyde. This is the reducer and should be diluted to 65 ml/litre with water when sprayed.

This is a very good two-part silver spray solution that gives a bright shiny deposit. However, many substrates need to be sensitised before the silver will adhere to it, especially if it is a plastic, so the correct activation process is needed.

Trevor Crichton
R&D practical scientist
Chesham, Bucks, UK
----
Ed. note: This forum has numerous threads about silvering, but specifically topic 23536 covers the sensitizing issue that Trevor mentions.
---
---
Silvering inside a bottle
March 21, 2009
Q. I wonder if someone could tell me the best solution for silvering the inside of a bottle. I remember at a thermos factory, 2 solutions being mixed together and then swilled around the inside of a bottle.
The result was a wonderful silver mirror finish.
If someone could help, I would be very happy?
Julian Chichester
gilder and designer - London, UK
---
June 9, 2009
I found a answer on Google by searching "silvering the inside of a bottle".
I think I should post this as I have been looking for this information for quite a while, see: www.terrificscience.org/freeresources/presentations/pdfs/silvering_with_note.pdf [ed.note: sorry, link is now broken]
This is a copy of a textbook from 1990. Good luck, J
Jeremy Cerveir
- Harwood, Maryland, USA
---
---
How to Silver a convex mirror
April 13, 2009
Q. I tried to make a convex mirror but something is not working.
I have a description for flat mirrors where it said to keep 2 mixed solution on the surface of glass for 30 minutes, but on convex glass I can't do that.

Can somebody give me an advice?
Virgil Zanfir
hobby - Brampton, ON, Canada
---
April 14, 2009
A. Hi, Virgil. The cost to do it the way industry does it may be cost prohibitive, but I think the way it would be done would be to mount the mirror on a spin table, and spray it with 2-part silvering solution, allowing the excess to run off for re-use and eventual treatment. I haven't actually seen convex mirrors done that way, but I have seen similar products like vinyl masters for recordings done that way. Good luck.
Regards,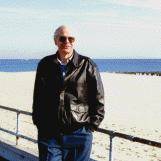 Ted Mooney, P.E.
finishing.com - Pine Beach, New Jersey
Striving to live Aloha
---
---
Fire chrome/plasma chrome/flame chrome
March 24, 2020
Q. Hi all. I found a youtube video regarding a fire chrome. Some says flame/plasma chrome. I'm not much of a chemist but it looks like a simple process. The chrome activates when flame it
I'm a metal hand engraver by profession and I would like to have a chrome finishing look on my product. Based on my research, I assumed silver nitrate would be the main ingredient. Appreciate if some would assist me on this.
Sham Ariffin
Hobbyist - kuala lumpur, malaysia
---
March 2020
-- this entry appended to this thread by editor in lieu of spawning a duplicative thread
A. Hi Sham. Yes, it's probably silver nitrate or a similar compound where silver ions are dissolved; and apparently flame is used as the oxidizing agent or one of the oxidizing agents. You should speak to the vendor about it's applicability to metal surfaces. But I'm not sure what further assistance you want. We can't help you figure out what's involved unless someone can refer you to published literature (if there is any).
Good luck & Regards,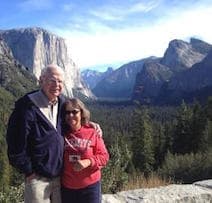 Ted Mooney, P.E. RET
finishing.com - Pine Beach, New Jersey
Aloha -- an idea worth spreading
----
As mentioned earlier on the thread to which we appended this inquiry, we can't publish speculations from essentially anonymous contributors about proprietary processes because we have no way of knowing they are not coming from a disgruntled employee or someone else blowing trade secrets -- it's too close to crowdsourcing industrial espionage :-)