Where the world gathers for
plating, anodizing, & finishing Q&As since 1989
-----
Purification of copper
2000
Hi
I'm doing a piece of work on the purification of copper by electrolysis. I'm using a CuSO4 electrolyte and 1 amp of current for a varied length of time. My question has two parts. Firstly, can anyone explain to me in as much detail as possible how Faraday's Laws affect this experiment. Secondly, why do bubbles appear in the electrolyte after only a short amount of time (reducing the current). Is this to do with polarization? Why does it happen?
I am VERY grateful for any help that can be given.
Will
Will Evans
- Plymouth, Devon, England
---
2000
Purification of copper sulfate by plating is a "maybe".
Assuming that you are in an acidic condition, Dissolved copper sulfate will give an acidic condition, many trash metals will plate out also. The key to purification is to use the lowest current that will plate out the copper and not the tramp metals. This will be about 1/2 an amp per sq ft of cathode area with lots of agitation, air or mechanical.
Since this is a lab sized project, you will need a tiny power supply with an ammeter that reads in 0.01 or less amps. A VOM (amp meter function)can be put in series with the load and is a very precise LOW amp meter. Radio shack cheapie will do.
The bubbles are because you have exceeded the hydrogen and oxygen overvoltage potentials and are generating O2 and H2 gas, an explosive mixture that a spark can set off.
Faradays Law holds very true until you start generating gas, then some of the amperage is going into electrolysis of the water. Go high enough and you can generate chlorine gas if you are using tap water.
James Watts
- Navarre, Florida
---
2001
The crux of both Faraday's laws is that the element deposited on cathode is proportional to the current passed, time during which the current has passed and the electrochemical equivalent of that element. During electrolysis conducted possibly you have used insoluble anodes. This has possibly caused oxygen bubbles to get built up on the anode causing an additional resistance. This has reduced your current flow.
Chitra P Kamath
- Silvassa, India
---
2006
During the purification of copper (through the process of electrolysis of copper sulfate) where does the sulfur and water (H20) go? Please help me! (year 11)
Lazar P.
- Perth, Western Australia, Australia
---
2007
They just stay where they are, Lazar. The copper is electroplated out of solution and the sulfate and water remain in the solution.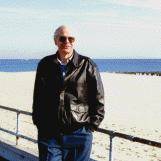 Ted Mooney
, P.E.
Striving to live Aloha
finishing.com - Pine Beach, New Jersey