Where the world gathers for
plating, anodizing, & finishing Q&As since 1989
-----
Want to make gold salts
2000
Q. Hi, please I want to know where can I get information about making gold salts by myself.
Thanks for your time.
Jamyl
Jamyl D'Angelo
- Lima, Peru
---
2000
A. I am sure somebody might be able to help you out if you be a little more specific about the kind of gold salt you are interested in. There is potassium gold cyanide, gold sulfite etc. etc. and we need to know your exact requirements in order to help you.
Ajit Menon
Rapid City, South Dakota
---
2000
Q. Ok .
I'm looking for Potassium gold cyanide salts.
If someone could tell me where do I can find information in how to make them I will be pleased. Thanks Jamyl
Jamyl D'Angelo
[returning]
- Lima Peru
---
2001
Q. Dear friends,
I have gold in its disintegrated form, in the form of a nugget along with some white powder. Can anyone tell me how to integrate it. It was found in an excavation.
Thanks,
Shravan Kumar Tatari
- Hyderabad, AP, India
---
2001
Q. I too am very interested in finding the site about the production of gold potassium cyanide. Can someone please tell as well.
Merlin
[last name deleted for privacy by Editor]
- Malaysia
---
2003
A. The chemistry is the easy part. Implementing it as a safe process yielding pure potassium gold cyanide (PGC) is a bit more difficult. It is best to buy the PGC rather than making your own.
If you are still determined at becoming a major distributor of the material for your part of the world, I'll provide a start. Buy gold bullion. Digest it in aqua regia. As you evaporate the solution, nitrous oxide (poisonous) would evolve and some excess HCl would also be released. You may not need to dry completely. You can now bubble hydrogen cyanide (poisonous) into the liquor. The hydrogen cyanide reacted with the gold chloride to form gold cyanide (AuCN) which precipitates out as a yellowish brown powder. Also formed is cyanogen chloride (another poison). ClCN is a gas. The gold cyanide can now be transformed into PGC in KCN. Like I said, easier said then done. Don't try it until you have planned all safety and waste treatment/disposal considerations.
Good luck.
Ian Yee
- Austin, Texas
---
2003
A. Found a better method in another post. Still not hazard-free but simpler. www.finishing.com/22/36.shtml
Ian Yee
- Austin, Texas
---
August 15, 2010
Q. I would like to know how to prepare the 24 ct electroplating solutions using different chemicals, and their method of usage .
nagesh
- Mysore , karanatak , India
---
August 15, 2010
a. Hi, Nagesh.

There is a book, Gold Plating Technology, by Frank Reid and William Goldie that explains gold electroplating, but most of the popular plating texts listed on our "must-have" booklist will have a chapter or two on gold plating to get you started.
The great majority of shops purchase their gold plating solutions rather than trying to make them, and considering how expensive gold is to mis-plate, you may find it significantly less expensive to buy proprietary plating solutions rather than lose gold to failed plating experiments. Best of luck.

Regards,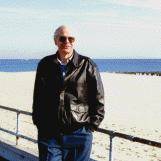 Ted Mooney
, P.E.
Striving to live Aloha
finishing.com - Pine Beach, New Jersey
---
---
AuCN Gold plating Solution Composition?
November 19, 2018
Q. Hi there,
I am doing a PhD at a university in the UK.
We want to do some gold electroplating.
The engineering department has managed to find an old electroplating machine, but we lack the gold plating solution itself.

I have been trying to find a ready-made solution online, but that's proven tricky.
Since we have a very active chemistry department, we could have somebody do the mixing for us. However, we need a composition.

I understand the active ingredient is AuCN, but what concentration is required?
Are there any other chemicals required?

Thanks,
Scott
Scott Johnson
- London, United Kingdom
---
November 21, 2018
A. Hi Scott
Firstly, gold is not plated from gold cyanide solution - it is practically insoluble. Gold is plated from Potassium gold cyanide, (and sometimes sulphite) usually with a number of additives depending on the final requirements of the deposit.
You do not say what you want the deposit for and gold solutions sold on the net are unlikely to be reliable.
I suggest that you contact one or more of the major suppliers in UK.
Metalor, Enthone and McDermid ...
They will all guide you to the correct process for your application. More importantly they will give you the knowledge to operate the process and even take back the solution when you have finished. You need a lot more than a "machine" and a solution.
To learn the technology from scratch is near a PhD alone!
P.S. - look up the definition of "machine"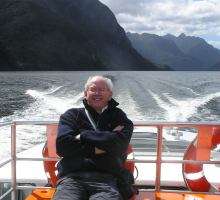 Geoff Smith
Hampshire, England