topic 43825
When does a galvanising waste Zn recovery plant become financially feasible for a small/medium sized galvaniser?
A discussion started in 2007 & continuing through 2017
(2007)
Q. We produce around 700 tons of galvanising waste (bottom dross, ash, dust, oxide, bag house dust) from our galvanising plant. With this 700 tons, we sell most of it for some small amount.
Some of our byproducts are dumped in our landfill, to local regulatory requirements, and I want to change this asap! (For environment and financial reasons)

At what volume of byproducts generated, does a Zn recovery plant become feasible?

The MZR (dry hearth furnace) type seems a simple, yet inefficient way to go.
A Leaching,Electrowinning plant seems efficient, yet perhaps more expensive to setup.

Is Zn recovery becoming more popular?
Do galvanisers do this at all?

Thanks for your time and knowledge,
regards
Martin
Martin Todd
Galvaniser - Auckland, New Zealand
---
(2007)
A. Dear Martin,
I have several large clients who have purchased these furnaces. With this machine that looks like a small cement/concrete mixer they recover about 1,000 pounds of zinc for each "burn" using about 1,500 pounds of "dry" ash (skimmings). Usually the galvanizer sends 1,500 pounds of ash (about two 55 gallon barrels) to someone that has one of these furnaces to determine the percent recovery. A bit of iron is in the recovered zinc but is not important. The unrecovered ash is a powder and has a higher value than ordinary dry ash as animal nutrient additives. I am not certain for animal nutrients if you must use high grade zinc (zero lead) or not. If you are doing about 20,000,000 pounds a year galvanizing, you need to do a cost/payback period to see if it is worth buying. Be sure to add energy and labor costs.
If you produce zinc dust then I presume you are an automatic pipes galvanizer. This zinc dust can be separated according to particle size and the smaller particles used in zinc rich paint [linked by editor to product info]. The larger particles can be recovered using the furnace.
No galvanizer that I know uses electrowinning.
Regards,
Dr. Thomas H. Cook
Galvanizing Consultant - Hot Springs, South Dakota
---
(2007)
A. We operate one of those machines that are referred to above - looks like an oil fired concrete mixer!

It recovers about 75% by weight of the skimmings (ash) that are put into it, as molten zinc. This zinc is poured to a mould and recycled directly to the galv bath.
The resultant lightweight ash is sold for 2 main purposes. 1 is making zinc sulphate fertilizer for growing rice in India, and the other is as a base "filler" for cosmetics such as lipstick.

Baghouse dust can be recycled into the flux tank.

Bottom dross needs hot centrifuging to recover zinc. Not something normally done by a typical galvanizer.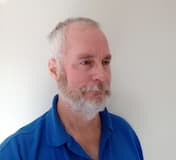 Geoff Crowley
galvanizing & powder coating shop
Glasgow, Scotland
---
(2007)
A. Dear Martin,

A galvanizer using a motorized ash box (to recover zinc from ash directly on the kettle) tried the MZR recovery on his ash and got only a 25% recovery. All the others that I know of are getting between 60% and 80% zinc recovery. The quality of the ash is important and is related to the quality of the flux solution and the workers methods of skimming.

I do not recommend putting bag house dust into the flux solution. One reason is that if the bag house filter is usually lined with lime the calcium and magnesium chlorides that are formed are hygroscopic (collect moisture from the air) causing great zinc spatter at the kettle. Also this dust causes the ACN to go down and the pH to go up SLOWLY which makes it difficult to control both in the flux solution.

Regards,
Dr. Thomas H. Cook
Galvanizing Consultant - Hot Springs, South Dakota
---
(2007)
Q. As an engineer for a continuous galvanizing line we produce 850 tons of top dross a year.

I have become quite interested in a system such as the MZR. The calculations look favorable. However I have not heard of continuous galvanizers using such a system. The top dross we produce is on average 99% zinc. It seems this would be an easy and quick install to save money. Are there downsides of the MZR I am not aware of? Also are there other designs available?
Marshall Hood
Engineer - Vancouver, Washington, USA
---
December 14, 2011
A. The MZR technology has been used in Europe for CGL lines and gets around 85% recovery. It is necessary to use a fluxing agent to do so. Since the MZR is closed, but not pressure tight, a semi-reducing atmosphere helps prevent further oxidation of the actual zinc. The resultant ash (zinc oxide) is normally as valuable at prime zinc but finding an outlet is sometimes difficult. Normally traders buy that at a lesser value than zinc.
regards,
Mark Reynolds
-
Arthur, ON Canada
---
---
February 2, 2017
Q. Can we extract zinc sulphate from zinc dross? If it's possible what is the process and technology? Meanwhile, will it be economically viable?
Santosh Sharma
Steel Furniture - Kathmandu,Nepal
---
February 5, 2017
A. It seems unlikely to get zinc sulphate out of galvanizing ash.
If you could, you should ask how sulphur got in there, as there should be none.

Did you mean something else to extract? Zinc oxide?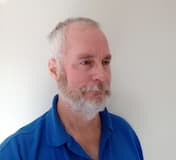 Geoff Crowley
galvanizing & powder coating shop
Glasgow, Scotland


This public forum has 60,000 threads. If your question seems off topic to this thread, you might prefer to Search the Site