Not a lecture hall but a roundtable with a seat for you!
60,000 topics spanning 36 years. Education, Aloha, & Fun
topic 43564
Need Aluminum Extrusion Polishing Machine
A discussion started in 2002 but continuing through 2020
2002
Q. I am a furniture maker using polished Aluminium with Australian hardwoods, and need a fast reliable way of polishing the metal pieces.
The most problematic pieces are the larger flat-faced sections that need the extrusion die marks removed before polishing. I am doing this using wet/dry paper on thick float glass, then polishing by hand.
Is there a one step solution?
RFQ: What machinery would speed things up? I am a small operation and like to do most of the work myself (small to medium production runs).
Eugene KOLARIC
- Sydney, Australia
---
2002
A. Aluminium extrusion finishes have certainly improved since the introduction of wire cutting technology...but to some degree the line are at least in one direction. Manual means is really the only option in your line of business....but you can employ simple methods to gain the required finish per furniture piece. If you keep the lubricant up to the wet/dry paper...generally Kerosene then the paper won't become"loaded". Once the paper becomes "loaded" this in turn will scratch the surface. You can go through the grades right up to a "Micron" finish....you can employ soft cloth buffs with repo/second cut car polish..small buff down to and below 10 mm to give you a swirl effect.....the important option is not to press hard....one fragment will ruin all the hard effort you have already put in.....go through the steps.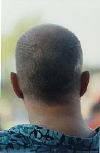 Michael Hein
- Sydney, NSW, Australia
---
2007
RFQ: Need a Polishing machine for Aluminum extrusions with following specifications.

1- Should polish up to 8 meter long profiles.
2- Useful width 1000 mm, Height 200 mm
3- Able to polish min. 5 ton per shift, min 150 tables/shift (should be a latest model with high capacity).
Naim A
[last name deleted for privacy by Editor]
Aluminium Extruders - DUBAI, U.A.E.
---
---
April 23, 2008
Q. My name is Shireesh Chiplunkar, I am based in Toronto Canada and work for a Management consulting company that manages several companies in North and Central America.
I look after some manufacturing companies in the West Indies. Two of these are Aluminum extrusion plants. Customers of Anodized profiles that we produce in Jamaica are asking if they can get a polished finish. I have seen such polished anodized profiles. What is the process of making them?
Shireesh Chiplunkar
Manage two aluminum extrusion plants - Toronto, Ontario, Canada
---
May 13, 2008
A. There are 2 basic ways to produce a 'polished finish' on aluminium. The 1st through a process called chemically brightening which gives a chrome-like mirror finish but is only suitable for internal use as you cannot get over 5 microns, this process is also expensive to achieve and pretty environmentally unfriendly!

The 2nd option is to polish the mill finish section prior to anodising. You then only give the metal a 'flash' 2 minute etch to avoid dulling the polish too much before completing the anodising process. This gives a very nice deep sheen which we find very popular with our customers.

Hope this is of some help?!

Regards,
Steve Ives
- London
---
---
February 5, 2020
Q. Hello Everyone
We have Extruded aluminum profile that has angles (90 degrees), and we need to automatically polish them before powder-coating paint process; the problem is that we cannot use horizontally moving rotating brushes, cause it will collide corners and there will be less/not polished surfaces.
I have thought about several methods, but more minds = more ideas!
Ideas that I have :
- Using Sand blasting process
- Using surface cleaning bottom router, but it needs precise setting of the part and is hard to be done
- Using rotary plastic brushes with 45 degrees angle to both surfaces
Ali Tavanaie
Nira Noor - mashhad, Iran
---
February 2020
A. Hi Ali. A brush cut at 45 degree angles sounds fine to me.

   /\
  /  \
--|--|--
  \  /
   \/

Regards,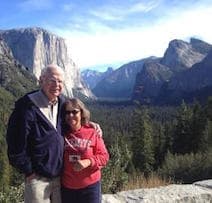 Ted Mooney, P.E. RET
finishing.com - Pine Beach, New Jersey
Aloha -- an idea worth spreading
---
February 10, 2020
A. Not sure of the quantity,size or length of your part; but mass finishing might be an option. Burnishing using porcelain or steel media for a short time should provide a polished look.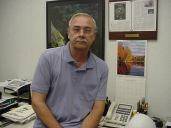 AF Kenton
Hatboro, Pennsylvania