Live! From beautiful Pine Beach New Jersey: Welcome to the world's most popular metal finishing website
topic 43445
Electroless nickel plating peels off of 4340 steel
An ongoing discussion from 2006 through 2016 . . .
2006
Q. We are doing Electroless nickel plating for 3410 Steel material.

After the plating it gets small peel off at the edges.

Plating thickness is 25 microns.
Palanisamy KA
Engineer - Chennai, Tamil Nadu, India
---
2006
? Hi Palanisamy. I'm not familiar with type 3410 steel. Is this perhaps a typo? :-(
Please get back to us with whether you are dealing with 4310, 4340, 3410, or something else. Thanks!
Regards,
Ted Mooney, P.E.
finishing.com
Pine Beach, New Jersey
Striving to live "Aloha"
---
2006
A. Are you activating first with acid nickel strike, either Woods or acid sulfamate?
Guillermo Marrufo
Monterrey, NL, Mexico
---
2006
A. Peel off of any plating is normally either the part is not clean or it is not properly activated. Clean 4340 is simple to plate.
James Watts
- Navarre, Florida
---
---
To minimize your searching efforts and to offer multiple viewpoints, we've combined some threads into the dialog you're viewing. Please forgive any resultant repetition or failures of chronological order.
---
---
Plating Peel-off from EN24 Steel
2007
Q. Dear all,

We are manufacturing load cell which is base material is En24 grade 4340. We want to plate electroless nickel plating.

From beginning onwards we face plating peel off problem in corner area.

We did all tests like cleaning, etc., still we are not in safe.

If anybody knows about this problem please tell me.
Kulandaivelu
- Chennai, India
---
2007

A. Since we know nothing of your process, it is impossible to do anything but guess. EN peeling from 4340 would normally be bad cleaning or bad etching.

James Watts




- Navarre, Florida





---

2007

A. A Wood's nickel strike is frequently used to improve adhesion.
Also, as 4340 is prone to hydrogen embrittlement, minimize hydrogen pickup during removal of heat treatment scale.
Search this site for 'plating 4340' for more details.

Ken Vlach


- Goleta, California




Finishing.com honored Ken for his countless carefully
researched responses. He passed away May 14, 2015.
Rest in peace, Ken. Thank you for your hard work
which the finishing world continues to benefit from.



---
---
Electroless Nickel Plating of High Strength 4340
April 10, 2008
Q. I am a Product Designer and have the need for a high strength part, that offers electrical conductivity and also provides corrosion resistance in a salt spray type environment. Material cost, availability and strength characteristics were key decision drivers to choosing E4340 220+KSI and Electroless Nickel plating per MIL-C-26074 Type 2, Grade C.

Hydrogen Embrittlement has been discussed as a concern. Does the post plate bake not solve that problem?

I have read in a couple of places that 4340 in the 220+ KSI range is recommended not to be Electroless Nickel Plated. Why is that? I have not been able to substantiate a reason. Does anyone have any reference documentation that can explain the concerns, potential problems or rationale as to why high strength 4340 has this recommended limitation?

Is there another process, plating or otherwise that is recommended to achieve the needs stated above? Thanks.
Bob Schauer
Product Designer - Westminster, California, USA
---
April 14, 2008
A. Cracks may develop in the plated EN which has only about 1-2% elongation resulting in notch effect.
Guillermo Marrufo
Monterrey, NL, Mexico
---
April 15, 2008
A. All 4000 series alloys should be nickel chloride struck first; then the EN should be no problem.

Robert H Probert
Robert H Probert Technical Services
Garner, North Carolina
---
April 16, 2008
A. In the distant past, we plated 4340 with EN with no problems. Notch bar test slugs were a lot higher strength than that. We did get the parts into the bake oven as soon as possible after the rinse and blow-down. We used a standard of not more than 15 min from coming out of the EN to being in the oven. Also, acid etch was an absolute minimum. We used wet blast wherever we could and used a 10 sec dip in the acid.
James Watts
- Navarre, Florida
---
---
Best pretreatment for nickel plating on 4340 steel
May 29, 2009
Q. We have been asked to plate a modified Watts nickel onto 4340 steel, and our client is looking for the very best adhesion. We have done trials using a sulfuric acid electrolytic etch followed by a nickel strike then nickel plate, and this has worked well, but I wonder if there are any better pretreatment methods? Is the acid etch or the plating itself likely to cause hydrogen embrittlement problems (the material hardness is 40RC or higher)?
Geoff Slater
Plating shop owner - Auburn, Alabama, USA
---
June 2, 2009
A. Nickel Chloride strike is the best. 2 pounds per gallon nickel chloride, 32 fluid ounces per gallon Hydrochloric Acid, Rolled Depolarized nickel anodes (NOT S-rounds) taken out when not in use. Control the metal low. If you leave the anodes the metal content in the solution converts from and Inefficient strike into an Efficient plating bath and it starts peeling off again. Bag the RD anodes. Again, keep the metal low and the acid high!

Robert H Probert
Robert H Probert Technical Services
Garner, North Carolina
---
June 8, 2009
Q. Many thanks for the advice Mr. Probert, but I suspect that the hydrochloric acid will be a problem since the 4340 component has some cast aluminum attached which can't be removed and would be extremely difficult to mask. Is this suspicion correct, and if so do you have any other recommendations?

On this forum are several threads about strikes (mainly Woods) but I have also read some comments elsewhere about a Watts strike.

Does anyone have any experience of Watts strikes, or any comments to make about it's use in this application?
Geoff Slater
- Auburn, Alabama, USA
---
June 9, 2009
A. Geoff Slater,

You want to plate 400 series steel part. The best method is following step.
1. soak cleaner
2. electrocleaner- Reverse current
3. rinse
4. 35-40% Hydrochloric acid dip
5. rinse
6. wood nickel strike
7. rinse
8. watt nickel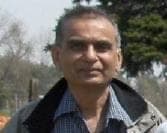 Popat Patel
Beacon Park Finishing LLC - Roseville, Michigan
---
June 12, 2009
A. Geoff,
At that hardness level, hydrogen embrittlement will definitely be an issue and you will need to incorporate a baking cycle in your procedure.

Details of the most appropriate plating baths and types are outside my area.

Popatbhai,
Geoff wishes to plate 4340 steel, which is a high-hardenability low-alloy steel and is in no way related to the 400 series of stainless steels.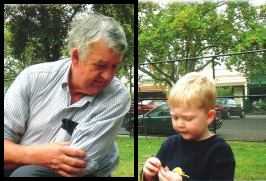 Bill Reynolds
consultant metallurgist
Ballarat, Victoria, Australia
We sadly relate the news that Bill passed away on Jan. 29, 2010.
---
June 19, 2009
A. You are using the best pretreatment process for 4340 steel. Electro etching with sulfuric is an excellent method to remove any carbon smut from high carbon steels, like 4340, and provide a clean surface for adhesion. Nickel strike is a good insurance step. If woods strike is a question due to hydrochloric acid, you may want to consider using a sulfamate nickel strike. Much lower in HCl content and provides the same level of activation. A good practice when using a nickel strike is to enter the solution with a hot lead attached so striking begins as soon as part enters the solution.

No way to eliminate hydrogen embrittlement when electroplating using your process. Just incorporate a bake cycle after plating for hydrogen relief.
Dayton Dailey


supplier
- Lake Zurich, Illinois USA
---
---
April 1, 2014
Q. My company is doing high phosphorous nickel plating. A few 9 months we are not facing with this problem (bubbles). What actually causes this problem? Please help me. We also doing low phosphorous nickel plating. Now we are faced with peel off problem. What cause the peel off? Anyone please help.

Thanks.
ramnah binti hamidon
- Skudai, Johor, Malaysia
---
April 2014
A. Hi Ramnah. I'm not sure that I followed your question properly. Are you saying that you successfully plated for 9 months, and after 9 months of successful operation this problem began?
Since you are now having problems both with your high phosphorous nickel and low phosphorous nickel, it seems unlikely that the chemistry on both processes has gone bad. Rather, it's a raw material problem or (probably more likely) a cleaning and activation problem.
But you will need to supply several paragraphs of detail before anyone can hazard any specific guesses of what has gone wrong. Is the material type 4340 steel?What are the types of parts, what mechanical operations precede plating, what is your mechanical and chemical cleaning and activation regimen? What are you aware of changing in the last month or so? Thanks.
Regards,
Ted Mooney, P.E.
finishing.com
Pine Beach, New Jersey
Striving to live "Aloha"
---
April 2, 2014
Q. Hi Ted,

Previously we have had this problem (bubbles). Almost 9 months did not happen.
We use parts that are 11SMnPb30 and armature. We use S1040 solvent to remove oil and use the P1051 chemical for cleaning, and for activation regimen we used a 33% HCl.
ramnah binti hamidon
[returning]
- Skudai, Johor, Malaysia
---
A. Hi Ramnah. I am not familiar with "S1040" and "P1051" -- I assume they are proprietaries from a local chemical supplier. But I am surprised that you achieved robust and reliable adhesion on a leaded steel without the use of hydrofluoric acid or a fluoride-bearing acid. In the nine months of good performance did you conduct any adhesion tests?
Regards,
Ted Mooney, P.E.
finishing.com
Pine Beach, New Jersey
Striving to live "Aloha"
---
---
Pre treatment of EN24T steel prior to Nickel plating with Sulphamate Nickel
April 5, 2016
-- this entry appended to this thread by editor in lieu of spawning a duplicative thread
Q. Good day all, I wonder if you can help me. We as a company manufacture Electroplated Diamond and CBN tools. Usually we specify the best materials to our customers for the base materials. However We have a customer that supplies his own blanks for coating and he advises me they are made from EN24T tool steel. The spec for this is well known. We have plated these part with good adhesion for a few years. However we have found recently that the adhesion is sometimes suspect.

At present the method used is Hot alkaline electrolytic degrease, then a 5 minute soak in a dry acid soak cold propriety blend, then a 2 minute soak in a HCl based nickel strike and powered on for 3 minutes. After which we load live into Nickel Sulphamate bath. I have tried a Sulphuric acid etch in between degrease and acid soak. But this did not make any difference.
Any thoughts would be appreciated.

Regards

Paul
Paul Morrice
Diamond Tool Maker - Rugby, Warwickshire UK
---
April 6, 2016
A. Good day Paul.

I would focus on the heat treat/tempering/quench operations. I would also think that the acid soak would need to be more aggressive. What is the make-up? Perhaps the Wood's strike also needs to be addressed as longer time. What is the ASF? Suppliers can vary in procedural processes of metal stock, as you are well aware.
Hope this helps.

Regards,
Eric Bogner
, Lab. Tech
Aerotek Mfg. Ltd. - Whitby, Ontario, Canada
---
April 2016
A. Hi. Eric offers good points, but I think I'd focus on Robert Probert's first.
Regards,
Ted Mooney, P.E. RET
finishing.com
Pine Beach, New Jersey
Striving to live "Aloha"
---
April 7, 2016

Hi. Thanks both for your input. I have changed my pre-treatment Chemistry, so its a new batch. They are Dry products from my chemical supplier in the uk. The degrease is Electrolytic hot alkaline, at 55 degrees. The manufacturer recommendation is 25 to 75 g/l we run it at 50 g/l.
The Dry acid salts are at ambient temperature for ferrous substrate the recommendation is 50 to 75 g/l we run at 63 g/l.

The nickel strike is made up to a german formulation as it originally was part of my automatic German plating machine. This is 1.6 kg/10 Liters Nickel Chloride and 1.6 L/10L HCl.

Having read the earlier comments about the nickel strike, I am becoming suspicious this may be the problem area. We never remove anodes from it and it has now done quite a lot of work, with additions of HCl from time to time. I checked the S.G. and found it to be high. So without messing about analysing it, it will be cheaper and sound practice to replace it with new chemistry; the bath is quite small at 100L. I will keep you advised of my findings.

Incidentally, the steel has always been supplied in the T condition and has not been subjected to any further heat treatment.
Thanks all for your help.

Paul
Paul Morrice
[returning]
- Rugby, Warwickshire UK
---
---
Electroless Nickel plating peel off on CRCA base material
December 25, 2018
Q. Sir, I have problem with Electroless Nickel plating peel off. But I checked sodium hypophosphite and orthophosphate, it is in a controlled limit. pH also in control limit. Please suggest root cause for this and how to avoid this problem.
Muniraju R
Employee - Bangalore, Karnataka, India
---
December 2018
A. Hi Muniraju. If the plating bath is operating properly, that is all the more reason to suspect inadequate cleaning or surface activation. But please check more exactly into what you mean by CRCA -- "cold rolled close annealed" might not guarantee that this is a lead-free, alloy-free, low carbon steel.
Please tell us the whole situation. Is this a brand new line and you have never successfully electroless nickel plated yet, or have you been doing it fine for decades but this one particular new part is giving you a problem, or what? Thanks.
Regards,
Ted Mooney, P.E. RET
finishing.com
Pine Beach, New Jersey
Striving to live "Aloha"


If you have a question in mind which seems off topic, please Search the Site