Where the world gathers for
plating, anodizing, & finishing Q&As since 1989
-----
How to estimate nickel loss in plating baths
2000
We use a lot of nickel for electroplating. Though we have a lot of control on the weight of parts before and after plating, accounting for nickel being plated on the job and nickel being wasted in the process is a difficult job. we use both "S" Nickel and "E" Nickel. Our experience is that even though we account for the nickel lost in wastewater, through actual weights of sludge and from lab methods, a lot of nickel is not accounted for. The actual nickel found in the baskets is always less than the calculations. Our experience is that the difference in weights is more for "E" nickel than "S" nickel.
Can any body tell me as to what percentage of nickel is lost in the bath, for both the type of nickel.
Nitin Kibe
- India
---
2000
I am not sure what you mean by S and E nickel, however if you are using a nickel plating process with nickel anodes you shouldn't have a significant loss of nickel. The only losses should be dragout. This can be monitored titrating with EDTA. The supplier of your nickel solution probably has concentration specification limits to you can go by. Hope this helps.
Dave Bernardini
- Horseheads New York
---
2000
He is doing mass balance accounting. Starts with initial nickel anode weight subtracts all known losses of nickel, including plate, and compares it to actual ending weight.
Somewhere, there is a loss of nickel that has not been taken into account. Possibilities are theft, replated parts that they are unaware of, and the fact that the loss to sludge is never a finite and constant figure unless there is some amazing sampling technique and frequency.
S nickel is sulfur depolarized nickel and E nickel is electrolytic nickel. These are not pure! actual nickel purity needs to be accounted for also.
James Watts
- Navarre, Florida
---
2000
Are you using anode bags and a filter? Sludge in anode bags and solids trapped in a filter can come from anode sludge (or at least a substantial portion thereof). Also, have you drained the tank to determine whether you are forming sludge on the tank bottom from inadequate filtration and agitation?
Charles R. Reichert CEF-SE
- Seattle, Washington
---
2000
Hi Nitin
It is always a tedious exercise to calculate the nickel losses but not that difficult.
I don't think that the actual weight of Nickel sludge would give you a picture of nickel losses. There are lots of other residual products and by products when you treat your nickel drag out into the waste treatment.
You must also consider the Faraday's Law while considering the actual nickel deposition. This law is only true in the simulated lab conditions i.e. in very ideal conditions. I think for every 1000 amp/hour you deposit 1.095 Kg of nickel (but it is true in ideal conditions only).
Definitely the main loss is drag out of nickel side. But what about drag out in chrome side (if you are after chrome plating). You would easily find 10-50 ppm of nickel in chrome drag out rinses. I am telling you this because I am sure if you are chrome plating, then you must be treating it on the other side of the waste treatment. So all these little things add up.
Also the purity of the nickel anode should be taken into account as only the pure metal is getting deposited and rest is anode bag sludge.
And by the way how do you check your plating deposition. I am just assuming that you know your total plating area, average thicknesses and with simple plating formulas you get a figure of your total nickel deposition.
If this is so then let me ask you, how do you know that you have got a uniform deposition of nickel all over. Getting uniformity of any deposition is virtually impossible because of uneven shape of the part and different current density areas. And so we are not even sure that how much nickel we actually deposited.
To make a long story short... IT IS AN INTRESTING TASK BUT YOU ARE NEVER 100% SURE.
GOOD LUCK....:)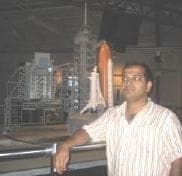 Hemant Kumar
- Florida, USA
---
2000
Dear Nitin,
I have the opposite experience of actully seeing my S Nickel rounds disappear much faster than my regular E nickel squares which seem to last longer in my baskets. My manager told me it was easier to hide the smaller pellets which may have caused the S Nickel to get pilfered easily vis a vis the E Nickel squares that we normally use.
I believe Hemant has hit the nail on the head when he speaks of varying thickness on the parts which very few people take into account when calculating Nickel weight consumed. I rely therefore on both the area calculation as well as on weighing the part exactly before and after Nickel plating taking care to bake the part at 200 'C after acid pickling to get a perfect weight sans water before plating and likewise after plating.
Filtration losses of Nickel electrolyte are also my big loss area with the excellent filters available here its not surprising.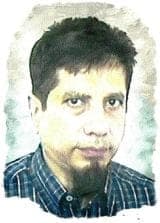 Khozem Vahaanwala
Saify Ind

Bengaluru, Karnataka, India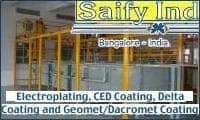 ---
2001
I would make sure to use weights in any metal deposition caculations. The change in pH of the solution shold help indicate if the anode and catode reactions are close in efficencey. If the anode reaction is more effecent than the cathode reaction you may see a increase in the pH of the solution with a corresponding increase in the nickel concentration of the solution. Also I have experienced plating on other areas of the tank or equipment, like cooling coils, or thermocouples.
James Imbertson
3M - Saint Paul, MN, USA