60,000 Q&A topics -- Education, Aloha, & Fun
topic 42907
Black/Brown stains on electroless nickel plating
A discussion started in 2006 but continuing through 2020
2006
Q. Our company experiences a significant increase of material defects due to brown stain. We always thought that this is caused by high conductivity on water rinses. We maintain the conductivity of our rinses to less than 1 uS/cm. Still brown stain persists. Would there be any other causes of this problem?
Thanks.
JM Puguan
Plating company - Cavite, Philippines
---
2006
A. Suggest to:

1. Check if Ni bath metallic contamination such as Cu is high. If so, run dummy at 2-5 ASF for several hours;
2. Measure nickel thickness (too low?) and porosity (too high?)
3. Verify whether plating parts are completely dried after plating;
4. Storage condition such as temp and relative humidity is important also

David Shiu
- Singapore
---
2006
A. Brown spots causes are existence of Fe3+; mechanical contaminations; overdosage of brightener/leveling agent; or pH value is too high. Best regards,
Ada Garber
- Istanbul, Yurkey
---
---
2006
Q. We are experiencing a problem with brown staining/ tarnishing appearing a few hours later on radio components that we are electroless nickel plating . The components are machined from solid aluminium billets and are electroless coated for one hour using a high phosphorous solution. After plating they are rinsed in de-ionised water and then blown with compressed air to clear any blind holes , corners, etc.Does anyone have any advise for us ? We cannot use any de - watering or oil based coatings as some components are then powder coated afterwards .
MARK WRIGHT
electroplating - DURBAN, KZN, SOUTH AFRICA
---
2006
A. Hello Mark,
Can you pinpoint if the staining is coming from blind holes or corners on the part? If so, an air agitated DI rinse may be in order. I like to use a 2 to 3 counterflow rinse system with the last rinse being air agitated. As you probably know the last DI rinse should be the cleanest. Good Luck!
Mark Baker
Process Engineer - Syracuse, New York
---
2006
A. I THINK FINAL DI WATER RINSE SHOULD BE HOT TEMP. 60-70 °C.
IMMERSION TIME 2 TO 3 minutes WITH AIR AGITATION.
THEN DRY HOT AIR, OIL-FREE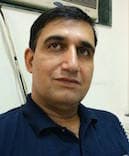 Ajay Raina
Ludhiana, Punjab, India
---
2006
A. Dear,

The quality of rinse water can cause brown stains. First make sure you use DM water for rinse. Second check silicate in rinse water. There are chemicals and color disk to check silicate in water. If you exceed 1 ppm of silicate, you are likely to get stains. A regeneration of DM plant will bring down silicate contamination. Check silicate and try. Best wishes.
Kaushik Magiawala
plating shop employee - Gandhinagar, India
---
---
Black stains formation on electroless nickel plating
December 15, 2008
Black stains formation on electroless nickel (MP) plated surface after two to three days.
Giving good pre-treatment and post treatment. After plating it shows good bright finish and with in one or two days it started to form the stains. Because of this we are facing a lot of problems. Please help us
Anil mehra
plating shop employee - Faridabad,Hariana
---
January 15, 2009
A. Hello Mr Mehra,

Looks like your EN bath has metallic or organic contamination somewhere. You need to find out its source and eliminate it. The contamination may also be from leaded steel parts; assuming all other process parameters are adhered to and you ae using a good process supplier.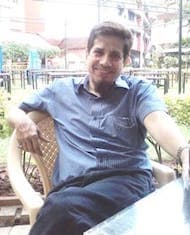 Khozem Vahaanwala
Saify Ind

Bengaluru, India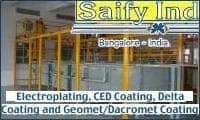 ---
January 16, 2009
A. Aluminum contamination will start out as a dull then gray then a dark gray/black EN coating. Lead will normally stop the plating.
James Watts
- Navarre, Florida
---
---
August 11, 2009
Q. We are having problem regarding rust in our plating on Fe material, we already increased our concentration on acids and plating thickness but still rust exists. What are the countermeasures do you suggest we should implement? Thank you.
Mie Leoveras
Plating Company - Cavite, Philippines
---
August 12, 2009
Hi, Mie. Are you from the same plating company in Cavite as JM Puguan, and is this a continuation of the same question? Several suggestions were already made. Can you frame your question in terms of those previous suggestions? Thanks!
Regards,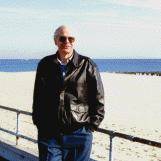 Ted Mooney, P.E.
finishing.com - Pine Beach, New Jersey
Striving to live Aloha
---
---
March 28, 2013
Q. Hi.
Actually my company produces the product from electroless nickel plating.
Currently my company also has same problem about the stain issue. Until now we also cannot solve this problem. We already do adjustment at rinsing tank, but still have stains. Can you advise me of the solution to avoid this problem.
Nur Zana
- Selangor, Malaysia
---
June 3, 2013
Hi cousin Nur.
As you see, apologies, but nobody has replied to you yet. But when you post that you have "the same problem" and ask what to do after many readers have already taken the time to think through the issue and offer their suggestions to that problem, we probably can't expect much more than for them to silently mutter: "same problem" = same answer :-)
Please try your best to express your ongoing "same problem" in terms of the suggestions they've posted. Thanks! Good luck.
Regards,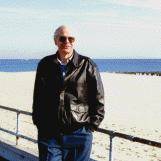 Ted Mooney, P.E.
finishing.com - Pine Beach, New Jersey
Striving to live Aloha
---
---
November 16, 2020
-- this entry appended to this thread by editor in lieu of spawning a duplicative thread
Q. Hello.
I am working in a plating company. I am quality assurance assigned in electroless nickel with aluminum as bare metal.
We have this problem in our early start up until now that we encounter black stain unremovable usually on holes of parts. These black stain will occur when our MTO reaches 1.0 and beyond but not consistent. We used nickel sulfate solution and our reducing agent is sodium hypophosphite. All the monitoring parameters such as ph, temp., dipping time, concentration were controlled. We were thinking that it was air trapped during plating and was being oxidized. Kindly recommend me what step we will do to eliminate black stain.
Thank you.
Antoine Ambaloc
- Cavite, Philippines
---
November 18, 2020
A. Hi, Antonie,

I think first thing first is to verify those black stain area is EN plated or not. For aluminum base material, there is a test called Alizarin test (hopefully it's the right spelling), you might remove those stains by water or IPA then conduct this test. Pink color indicating poor coating coverage.
You might update us once the test is done. Thanks.
Raymond Wang
- Singapore
• Please see also thread 45977, "Electroless nickel plating is turning black, tarnishing"




adv.