Not a lecture hall but a roundtable with a seat for you!
60,000 topics spanning 36 years. Education, Aloha, & Fun
topic 42644
Pinhole problems in powder coating
A discussion started in 2006 but continuing through 2020
2006
Q. Hello everyone,

I'm a trainee in a powder coating company and I'm having some problems with pinholes in my paints... I'm already using benzoin, but it seems it isn't working. I'm using 0,7% of benzoin and I'm coating steel plates.

Someone have any idea of other product I could use to reduce the pinholes?

Thanks a lot.
Alexandre Meira
Powder Coating Researcher - Belo Horizonte, Minas Gerais, Brazil
---
2006

A. Alexandre, pinholes in powder coating are caused by airborne contamination, something landing on the freshly painted part before it goes into the cure oven. The first thing I would do is look for someone using spray paint near the paint line during production.




Sheldon Taylor


supply chain electronics
Wake Forest, North Carolina



---

2006

A. Hi Alexandre,

Benzoin acts like a "solvent" in a powder coating enabling the surface of the coating to remain open long enough to let the volatiles escape. The normal dosage is 0.5% on resin, so you may be putting too much into the powder, which could cause a similar effect. However, there are many causes of pinholes and you have not supplied sufficient information to give a definitive answer. You need to let us know what the full formulation is, i.e., Pigment Volume concentration, resin system, etc.

Hope this helps,

Drew Devlin




- North Lincolnshire




---
2006

A. Sheldon,

The top layer of the coating curing before any volatiles within the coating or substrate have been expelled causes pinholes. This means that the volatiles have to break the surface thus causing the pinhole effect. This situation can arise in a number of ways, porous material, moisture in your air and poor formulating even coating the object too thickly. What you talk about is airborne contamination, which, dependent on what it is, can give a similar effect to pinholes but it is not. The key is to let the volatiles escape before the top layer cures. Therefore it is a pretreatment, application or a formulation issue, not a contamination issue. Contamination is more likely to result in craters rather than pinholes.

Regards,

Drew Devlin




- North Lincolnshire




----
Ed. note: Alexandre, please e-mail some good photos of the problem to mooney@finishing.com for posting here. A picture is worth a thousand words whereas slang is just slang. What you call 'pinholes', Drew might also call 'pinholes'; but he might call it the 'similar effect', but with a different cause, that he calls 'cratering' :-)

---

2006

Q. Actually, I think the problem is the client wants a high thickness paint ... something about 150 microns.

When I paint some plates near 120 microns no pinhole is detected, but when I get 150 microns, lots of pinholes appear.

Someone here knows how can I get this thickness without pinholes?

Thanks a lot.

Alexandre Meira

[returning]




- Belo Horizonte, MG, Brazil




---
2006

A. Something else that can cause pinholes besides airborne contamination is cross contamination. If you use the same hopper for multiple types of paint, the hopper needs to be very, very clean. Same with hoses, pumps, guns and gun tips, paint booth etc...particularly epoxy to polyurethane changes. I've never used(or heard of) benzoin, Drew, I'd have to advise Alexandre to pre-bake his parts and put in a new air dryer if substrate contamination or outgassing were the suspected culprits here :-) It's also a possibility that the paint he is using isn't designed for the type of film build he needs.




Sheldon Taylor


supply chain electronics
Wake Forest, North Carolina


---

2006

A. Alexandre,

Modern powder coatings are not designed to be sprayed at 150 microns. The industry standard is 50 - 70 microns. Spraying at this thickness gives no advantage to the protection of the substrate. In fact it can be detrimental, for the reasons you describe, pinholes. There are other considerations to be taken into account when spraying at this thickness, back ionisation (can give the appearance of pinholes), poor flow and poor mechanical properties. I would recommend you advise your client to coat at no more than 100 microns. If he refuses you need to explore ways of delaying the cure of the top layer of the coating, which will lead to an extended cure schedule for the entire powder, costing the customer more in energy costs.

Hope this helps,

Drew Devlin




- North Lincolnshire





---

2006

Q. Drew Devlin,
That's right Drew, but what you could tell me about high thickness pinholes? what I mean is that I need a 150 microns layer, and when I paint my plate in a 120 microns no pinhole is detected, But when I get 150 microns a lot of pinhole rise.

is there anything I could do to get no pinholes and yet reach this high thickness?

thanks,

Alexandre Meira

[returning]




- Belo Horizonte, SP, BRAZIL




---
2006
A. Hi,
You do not state the type of resin system you are having a problem with -- I presume it is polyester. The new environmentally and operator friendly polyesters are based on a cross linker called "Primid" that produces water vapour as a by-product during the baking stage - the old TGIC did not. Therefore it may not be due to any other forces except this if it is polyester. So try shooting hot or even two coats - the first coat only being partially cured.
Terry Hickling
Birmingham, United Kingdom
---
2006

Thanks a lot =)
Alexandre Meira
[returning]
- MG, Belo Horizonte
---
June 4, 2015
A. The pin holes come from several reasons --
1. water in your air line
2. oil in your air line
3. oil on your work piece surface
4. powder quality of your suppler (about 30% of problem come with this cause; they do not agree with us but I know from my 6 years experience.

If you want to increase to about 150 micron coating thickness, repaint again from about 75 micron layers.

But I think you can get about 150 micron thickness in one coat: try to increase the cure time about 5-9 minutes.
Please note-- if you have IR heaters you cannot be do this (it will burn your paint), but if you have temperature controlled heaters you can do it.
jude peiris
Elsteel pvt ltd - colombo, sri lanka
---
June 23, 2015
A. Hi
I've been in the industry for about 10 years now and from what you say about film thickness does not make sense at all. If you have pin holes, it should be present irrespective of film thickness.

If you are correct on what you are saying and it only happens when you are trying to achieve 150 microns, or above 120 microns, then you are trying to apply the single coat of 150 microns in one shot, i.e., you are forcing the powder onto the product. This change causes a defect called BACK IONIZATION.
If you want to coat at around 150 microns, try reducing your Kv and microamps. You will be surprised at the quality finish of the product by just playing around with electrostatics.

Trevor Govender
- Durban South Africa
---
---
November 8, 2017
Q. Hi everyone,

I have the similar problem as Alexander but the difference is that powder coating is not only the source of pin holes. We are thinking that our die cast material is also a factor in pinholes. My question is "Which contributes the most number of pinhole defects between die cast materials and powder coating process and how can we reduce this defect by giving action on both factors?"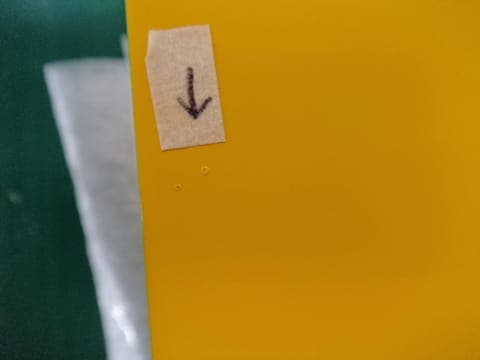 Bredix Duman
- Rosario, Cavite, Philippines
---
November 26, 2017
A. Hi Bredix,

To isolate if it is your Zinc Casting 'outgassing' which is causing the problem; after your usual pre-treatment heat the part to a higher temperature than the temperature used to cure the powder coating.

If the problem is still there, you may need to further investigate contaminants not being cleaned from the substrate, or Air-borne contaminants, residual contaminants in the application equipment from Non-compatible chemistries of Powder and/or possibly the powder itself.

It does not appear to be back-ionization in your picture, but rather a seed of 'dirt'. You can always reduce the KV & uA on your spray equipment to verify.
Check your part grounding with a Megger, always less than 1,000,000 Ohms for safety, <500,000 ohms (or less preferred) for maximum transfer efficiency.
Rudy Gyuka
- Hamilton, Ontario, Canada
---
---
September 22, 2018
Q. Hi Everyone.
I am quality manager from an agricultural equipment manufacturer. Last two months we are facing problem of pinholes.
Kindly suggest me the sharp solution.
Thank you.
Bipin kumar kesarwani
- punjab india
---
September 2018
A. Hi Bipin. If you don't find good clues in this thread, please search the site for "pinholes powder coating" and you can read at least 7 more threads on the subject and start getting a good feel for it.
Such problems are often complex, and the readers can only help you in one of two ways: either by referring you to all the possible causes as discussed in these many threads, or by you providing sufficient data that the readers can narrow it down and significantly shorten the list for you.
Please start with what is the substrate (hardened mid carbon steel? are any of the parts castings?). Does the steel have galvanizing or other coating before the powder coating? What is the general pretreatment method? Is there any pattern to the pinholes? Is the powder a polyester or what? Thanks!
Regards,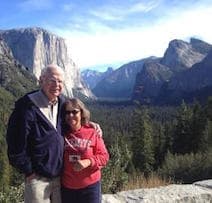 Ted Mooney, P.E. RET
finishing.com - Pine Beach, New Jersey
Aloha -- an idea worth spreading
---
---
December 15, 2018
Q. Hi Everyone.
I am production manager from a clean room partition based on galvanized steel sheet panel manufacturer and powder coating. Last some months we are facing problem of pinholes. Then we changed all the coating lines like chemical treatment processes, pre heating furnace, powder coating gun, instruments ... after that we face same problem of pinholes.
Kindly suggest the sharp solution.
Thank you.
Nirmal patel
Shree vishwakarma alu project pvt ltd - Ahmedabad, gujarat, India
---
A. Hi cousin Nirmal. Realistically I think you should retain a powder coating consultant to spend some time on-site in your plant and solve this problem -- it would surely be much cheaper than changing everything even if that solved the problem, which it rarely does because the best it can do is reset every parameter to coarse adjustment which is usually unsatisfactory.

But taking it from the beginning, what pretreatment are you doing or trying to do to the galvanized surface? Thanks.
Luck & Regards,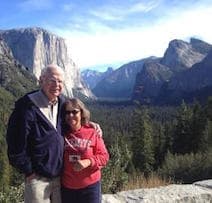 Ted Mooney, P.E. RET
finishing.com - Pine Beach, New Jersey
Aloha -- an idea worth spreading
---
---
January 9, 2019
Q. Dear all, presently we are facing a problem of contaminations on finish surface of Powder coated parts. They are like oil contaminations or like pinholes marks -- but we don't know the root cause of this. The problem has been coming from 6-7 months ago. Please suggest me any solution of this.
VASEEM AHMAD
, Sr. Engineer
Engineer At Jakson limited - Noida up India
---
January 2019
A. Hi Vaseem. You posted this question on thread 53135, which was a thread about how to do zinc phosphating with insufficient room & tankage, but we didn't want that thread to wander into troubleshooting of powder coating. So I'm not sure if you suspect that you didn't get the metal clean & pretreated well enough ... but simply observing for waterbreak should give a pretty good idea whether the parts are clean before powder coating.
Does your shop have a policy forbidding the use of silicone? They are impossible to remove, and a oiliness problem that suddenly developed on a previously well-controlled process might be an indication of the onset of their use by the maintenance department.
Regards,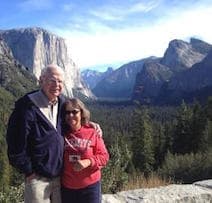 Ted Mooney, P.E. RET
finishing.com - Pine Beach, New Jersey
Aloha -- an idea worth spreading
---
---
April 10, 2019
Q. Hi, I am a production supervisor and in charge of new products process. We are having problems with a custom Silver Metallic powder in Aluminum (cast parts); my pre-treat is good (I checked with my provider). I tried outgassing with different setups of my equipment, and I can't eliminate the pinholes.

Any suggestions? Thanks.
Gustavo Gtz.
- Tijuana, B.C., Mexico
---
April 22, 2019
Q. Hi,
I am Jonathan,
I work in a process of powder painting, I have problems with my pinhole liquid ink supplier, by the mev analysis the deviation is in the dust, anyone with any suggestions?

Note: Kv and Current have already been changed.
Jonathan Lima
POWDER - Sao Paulo, Brazil
---
July 11, 2019
Q. Hi, I know it happens a lot, but if anyone can respond, I appreciate it.

I have problems with this "pin hole" in one of my manufacturing parts.

This piece is 0.8 mm thick
The process is: Welded with seam welding, sanded and polished.

After this process we cannot see these micro holes (pin holes)

Only after the painting is it revealed in some pieces ... is it a painting problem? Because if it were, would it not happen in all my production?
Thiago Oliveira
- Manaus Brazil
---
July 14, 2019
? Dear Mr. Thiago Oliveira,

What is the thickness spec recommended by the powder manufacturer?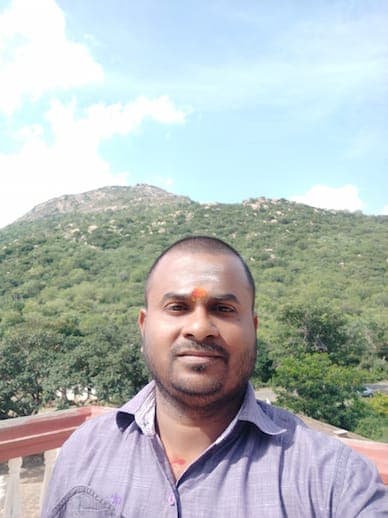 Velmurugan MP
Badve Engineering Limited,Narasapura, Bangalore - Theni Dt
---
---
Pinholes when powder coating anodized aluminum
July 27, 2019
Q. I have the same problem too. When my pretreatment is anodizing if the film is above 10 µm then we get pinholes after powder coating.
When pretreatment has no anodizing step pinholes don't exist!
Anka Qiu
- GUANGZHOU CHINA
---
July 2019
A. Hi Anka. Anodizing is not generally the right pretreatment for powder coating. While it is possible to anodize and then powder coat, adjustments to the anodizing process are probably necessary, and there can be problems with it regardless.
In short, it's not generally suggested practice, so it would be very helpful for you to tell us what the product is, how it is used, why you are anodizing it instead of chromate conversion coating it per Mil-DTL-5541 [link is to free spec at Defense Logistics Agency, dla.mil] for example, and whether it is the anodizing or powder coating that is "above 10 microns" thick. Thanks!
Regards,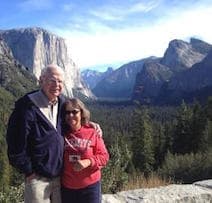 Ted Mooney, P.E. RET
finishing.com - Pine Beach, New Jersey
Aloha -- an idea worth spreading
---
August 5, 2019
Q. Hi Ted
Thanks for your information.
Actually, we need more than 15 µm anodizing thickness to protect CAST Aluminum CALIPER.
I have seen some anodized and powder coated products, they have been used for [car brand deleted by editor] brake systems. Its thickness is 20-30 µm.
ANKA QIU
[returning]
- GZ CHINA
---
August 2019
A. Hi again, Anka. Sorry, I'm unfamiliar with the process of anodizing and then powder coating cast aluminum brake calipers; searching the site for "powder coating on anodized" will lead you to several discussions on the topic though. And hopefully another reader will be familiar with this technology and be able to advise you what special steps, if any, in the anodizing or powder coating are advisable to achieve your needs.
Sorry, we had to delete the brand of automobile from your posting because we don't know if publicly share their process steps :-)
Regards,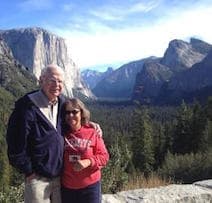 Ted Mooney, P.E. RET
finishing.com - Pine Beach, New Jersey
Aloha -- an idea worth spreading
---
---
Pinhole problem in Powder Coating
October 5, 2020
Q. Hello,
I have been in business for about 6 months, we have had a problem with "pinholes" I believe since day 1. The problem really shows up most in Gloss Black, Blue, White powders. I have had 2 technical support reps from different powder companies come out and try and troubleshoot the problem.
I am even seeing the problem on ACT test panels. When you look at the finished panel you see what looks like a million tiny tiny dots in the finish. I don't know if that is a traditional pinhole. but we have been unable to identify what is causing the problem.
We have used 3 different Gema powder guns, we used a small portable oven, we even used a cheapo gun with a fan powered blast to eliminate our air system.
I would appreciate any help you can offer
Ken Hlebasko
- Heyworth Illinois
---
October 13, 2020
A. We did a three year research project into the pinhole in powdercoating issue. We uncovered at least 13 major and many more minor contributing factors.
The most commonly occurring one was actually water. Unbelievably, water can be present in substrates. We mostly coat galvanized steel, and tiny amounts of water manage to be present inside the galvanized coating which has microscopic voids. We'd thought of that steel being at 450 °C during the galv process and thought it could never have water in it, but it gets introduced later, either from rain, from pretreatment immersions, or from the atmosphere. We found the same effect, but less of it, in aluminium, and even bare steel. Drying prior to spraying helps a lot. Previously this has been thought of as "degassing", and it sort of is, but I think it more useful to think of it as "drying", because water is the most common culprit. "Degassing" sounds like we're removing some gas (and I suppose water at high temp is a gas), but this distracts from the means of prevention rather than cure. Galvanized steel stored outside that gets wet with rain will surely "gas" and pinhole. It's water.

On ungalvanized steel, various markers that contain volatile solvents were identified. And even removal of the marking didn't totally cure this issue. The standard (ubiquitous) "Sharpie" pen can cause this pinholing.

Driving out the gasses before spraying (and subsequent cooling before spraying) almost always solved this issue, but it requires about 200 °C for some time dependent on material thickness. 15 mins for 1-3 mm thick, longer for thicker (we coat to 50 mm thick, sometimes more).
Hope that might help you find your cause.

Geoff Crowley
Crithwood Ltd.

Westfield, Scotland, UK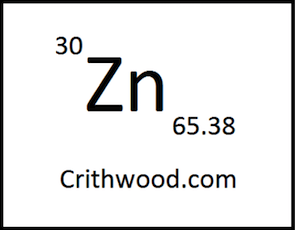 ---
October 14, 2020
Q. Thank you for your response,

I am wondering about the humidity in the air as well, however, we are seeing them on thin test panels. We have tried wiping them with different cleaners and just taking them out of the package, and all the results are the same.

We recently verified that the air system is not the cause. My rep came out and inspected all the filter elements and they are fine. We have 2 compressors, a 30 hp and 40 hp compressor, refrigerated air dryer, and 4 air filters. The one right before the powder gun is .003 Micron.

Our shop has fairly stagnant airflow as well.
Ken Hlebasko
[returning]
- Heyworth Illinois
---
October 27, 2020
A. Re Humidity
We didn't find this to be much of an issue. Typically humidity can cause water to be present (in some form) in the uncured powder layer. This seemed to be rarely a problem, as the moisture was driven out during curing. The problem was moisture in the substrate itself. This only starts to evolve when the substrate gets to a high enough temp, and that only happens in the latter part of the curing, as the substrate temp increases.

Geoff Crowley
Crithwood Ltd.

Westfield, Scotland, UK