Where the world gathers for
plating, anodizing, & finishing Q&As since 1989
-----
Color plating of chrome sockets - what's the process?
2006

Q. My apologies to the "Made in America" folks out there.... Harbor Freight is selling chrome vanadium sockets that are color coded but the finish is definitely some kind of plating. The part number is 93265-1VGA. Beautiful finish on the set I just bought. Any idea what process is being used to apply the finish. I have a few applications in mind if it truly is a durable finish suitable for steel hardware.

(Auto Zone is also carrying lug nuts made by Dorman (subsidy of R&B Inc.) that have the same sort of coloring.)

What process should I specify to a plating shop to get that finish?
Thanks,
John Andrew Winkler
- Tucson, Arizona, USA
---
2006
A. This could be either interference coloring or PVD coatings, e.g., gold-colored TiN. See 'Special Finishes for Stainless Steel' available from the SSINA: http://www.ssina.com/publications/spe_fin.html

Interference coloring on stainless, also called INCO coloring, can be produced by anodizing in a hot sulfuric-chromic acid mixture. Colors arise from the interference between the light reflected off the metal and the light reflected from the transparent oxide surface; different thicknesses in the range 70-400 nanometers give different colors.
Interference coloring is not as available as PVD coating. B&M Finishers / Prismatic Stainless Steel [a finishing.com supporting advertiser] in NJ advertises both 'Prismatic' and 'Ti-Gold' Stainless Steel.'
Russamer Lab interference color anodizes Ti, Ta and Zr, so probably can handle stainless, too (commercial accounts, only).

If interested in the process, find the Internet article: 'Chemical and electrochemical coloration of stainless steel...'
This same Brazilian group has a follow-up paper using only 5M sulfuric acid electrolyte (no chromic) at 50 °C:
'An Environmentally Friendly and Practical Method for Obtaining Color on Stainless Steel by Interference,'
J. Electrochem. Soc., Vol. 152, Issue 11, pp. B491-B494 2005.
Ken Vlach
- Goleta, California
---
---
2007
Q. Being a metal artist, this Question has been making the rounds about colored galvanizing. Like on the sockets and wrenches that Harbor Tool store has started selling. People say there is such a thing as the colored galvanizing either hot or cold dip. Can anybody give a answer about that, and what is the coating or finish on the tools in colors from yellow to blacks, purples, greens, red and blue. On the Chrome Vanadium Steel the tools are made out of.
Second part, are these coatings something that a small shop can set up on a small scale to do like for art work, metal work on gates, and metal work in homes.
Glen Perye
metal artist, jeweler, smithy - Mount Clemens, Michigan USA
---
2007
A. Ken's replies are always well researched and usually right. But in following the link from Glen, I see a claim from Harbor Freight that these are chrome-vanadium tool steel with "durable electroplate".

Someone would have to examine them close up to know for sure, but from this claim I think they are nickel plated followed by electrophoretic lacquers of various tints. Another reason for this being my guess is that it would be significantly less expensive than PVD processes. Each color would take a separate tank, but I think only one e-coat tank would be required, and the additional colors obtained with a simpler 'post-dye' tank. I think a small shop could set up to do this on nickel plated items

P.S. to John. Without a picture of the lug nuts it's only a guess, but usually these are zinc plated with a blue or gold colored chromate -- and the colors are more pastel than saturated and vibrant.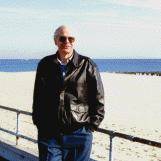 Ted Mooney
, P.E.
Striving to live Aloha
finishing.com - Pine Beach, New Jersey
---
2007
A. If something can be proved, it need not be argued! Or so goes a saying.

John, please take those colorful sockets and subject them to solvent test. Dip them in MIBK overnight and then rub them aggressively with a cloth kept wet with MIBK. If the colors begin to wear off, you will know that the process is electrophoretic lacquer with a dye.

In case the colors are not affected, then it could be PVD / CVD.

I personally do not have much knowledge about Anodizing / Electrocoloring but I have seen that being done only on Aluminum.

Keep your fingers crossed that the color does wears off when you do the MIBK / solvent rub test.
Gurvin Singh
Mohali, Punjab, India
---
2007
Q. Thank you for your, fast response to my question. Here are some pictures I took after doing a couple of experiments on them. They seem to be coated with a clear lacquer top coat as the two that were sitting in the thinner for 50 minutes. had a little bit of orange peel looking clear sheet stuff just above the thinner line.

The color also was removed with out any power tools with the described tools on the pictures. I'm of the opinion that it probably is the thinnest plating the world has ever seen or just transparent lacquer under the clear also. Since it came off on the rag when they were being dried off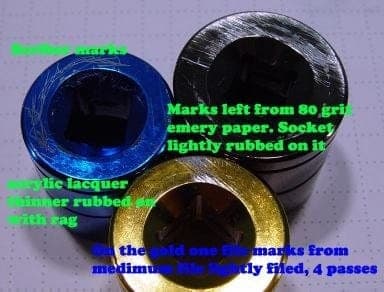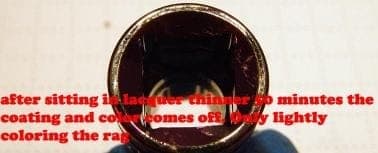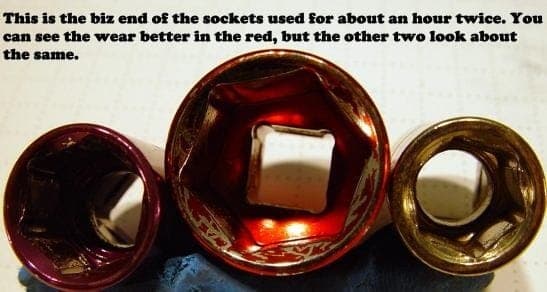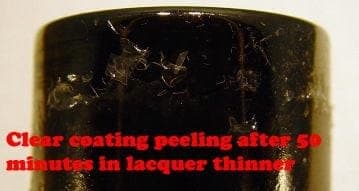 They only other thing that wasn't clear to me is is there a colored galvanizing process other than the silver/grey color. As this question or statements by a number of artists/sculptors keeps surfacing on a forum that I am on. If it is possible what is the proper name to call it when contacting a plating/finish shop

Thank you very much.
Glen Perye
metal artist, jeweler, smithy - Mount Clemens, Michigan USA
---
2007
A. Now I am more confident that they are nickel electroplated followed by a tinted lacquer. I believe it's electrophoretic lacquer, that is, deposited via electricity. I don't think there's enough evidence in the picture for us to say whether there is an additional clear coat on top of the tinted layer, but if you saw it, you saw it -- and polyurethane coatings on tops of e-coating are common. Despite the scratching, it seems like a pretty good product idea.

No, there is no galvanizing or electroplating process that would offer colors like this. To obtain this coating, apparently you should specify nickel plating followed by electrophoretic lacquering in whatever color you want. Good luck.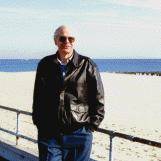 Ted Mooney, P.E.
Striving to live Aloha
finishing.com - Pine Beach, New Jersey



---
---
Need a Durable COLORED finish for steel motorcycle sprockets
September 10, 2014
Q. Looking for a Wear resistant COLORED coating. i.e., blue, green, orange, yellow, black etc, for steel motorcycle sprockets
Al Mitchell
new business development manager - Reno, Nevada
---
September 2014
A. Hi Al. Metals are silvery or brass/gold in color, of course, not the colors of the rainbow. As far as I know, there are only three ways to get colors like that then: an organic coating process like electrocoating, or anodized aluminum which can absorb dyes into its porous honeycomb structure, or a clear oxide coating which yields diffraction coloration.
We appended your inquiry to a thread about colorful electrocoatings, which may help give you a feel for that approach. We have numerous threads about anodizing if you feel that anodized aluminum sprockets have applicability. The third approach, transparent/translucent oxide coatings for diffraction coloration could apply if the sprockets were made of stainless steel or titanium; I don't think they can be done directly on steel, but they might be possible on sputtered titanium coatings on steel. Good luck.
Regards,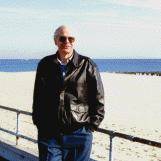 Ted Mooney
, P.E.
Striving to live Aloha
finishing.com - Pine Beach, New Jersey
---
December 4, 2014
A. Electroless nickel plating over Steel baked in a conventional oven to 400 °C for an hour will oxidize superficially and take rainbow colors. Perhaps not what you are looking for but very appealing in a way.
Guillermo (Bill) Marrufo
- Monterrey, Nuevo Leon, Mexico
---
March 24, 2015
A. Well... An interesting take on this would be to make the sprockets out of Titanium and "Anodize" them. You can get most colors in the rainbow and they vary with the voltage applied.
Richard Dubey
- Torrington, Connecticut, USA
---
---
June 16, 2017
Q. We are trying to produce our components with different color with plating or coating. At present we are doing ED coating, blackening, Zinc for our components, but it is not up to the mark in aesthetics. Kindly suggest some attractive color plating or coating with good wear cum corrosion resistance.

Dinesh Ravi
TIDC India - Chennai
---
June 2017
A. Hi Dinesh. Your photo is small and low resolution, so I'm not sure what your components are or what they are made of. Hose couplings, socket wrenches?
Nickel plating followed by ED coating would be corrosion resistant, although it looks like some suppliers have had trouble keeping their colored sockets good looking for extended periods.
Regards,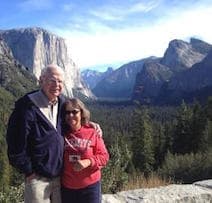 Ted Mooney
, P.E. RET
Striving to live Aloha
finishing.com - Pine Beach, New Jersey
---
June 20, 2017
Q. Thanks for the response sir, Looking for a Wear resistant cum Rust prevention COLORED coating. i.e., blue, green, orange, yellow, black, etc, for steel motorcycle sprockets
Dinesh Ravi
[returning]
TIDC India - Chennai Tamilnadu India
---
June 2017
A. Hi. You can probably go ahead with the process up through the nickel plating for rust prevention and wear resistance. But no organic coating that you can apply for color sounds very promising against the wear of a chain. I think you'll need some type of PVD coating -- perhaps titanium, subsequently anodized.
Regards,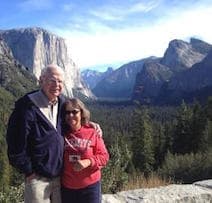 Ted Mooney
, P.E. RET
Striving to live Aloha
finishing.com - Pine Beach, New Jersey
---
---
September 4, 2018
Q. Hello everyone. Thank Y'all for the thoughtful input, supra. I am curious to learn What Year did "Color-Coded Sockets" hit the shelves?, as I considered hanging (tied w/ fishing string to a clothes line) & spray-painting Metric & Standard SAE Tools & Accessories & Attachments such as Ratchets, Wrenches, & Sockets - w/my Friend Shannon O's Eleven-Years-Old Son Keith in Autumn of 2005, due to the fact that it was That Year that I First began working with these types of tools and didn't consider myself very mechanically-inclined; All the sockets & wrenches seemed the Same, or, Stated Negatively: Were too difficult to differentiate, though it was paramount I devise an easier way to ascertain, retrieve, associate in terms of & for relative identification Reasons & Purposes, as I (grammar accurate or Not) am an Inventor Yemsayin'? -!C. As a Fellow Friend & Apprencticing-Ever-Practicing Artist & Inventor, in Advance, I Thank You, My name is Cipko. Or just 'Cipko David' for long.
Cipko David
Rough Around The Edges, Non-profit Lapidary Workshops - Pottsville, PA, West Texas/United States of America
---
September 2018

Hi Cipko. The first I heard of it was in this question of September 25, 2006, so it was probably an original thought for you rather than something you had previously seen and forgot.
Regards,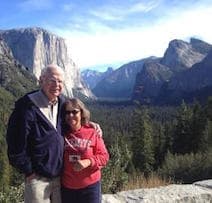 Ted Mooney
, P.E. RET
Striving to live Aloha
finishing.com - Pine Beach, New Jersey
---
---
August 7, 2020
Q. Greetings,

I'm looking for a plating service to achieve colorful steel nylock hex nuts. I've enclosed a .jpg of what I'm looking for. I don't know what process was used to produce the example nuts. Does anyone know of a company that can do this or even what type of process is used that I can Google?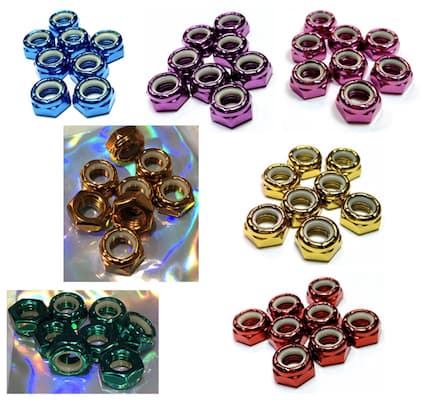 Thanks for your time,

dave
David Dulin
- Coppell, Texas
Sorry, this RFQ for private contact is now outdated, but public technical replies are still welcome. No public brand/source suggestions please ( huh? why?)
---
August 2020
A. Hi David. It appears that the coating on the sockets was electrophoretic lacquer (e-coating), and those nylock nuts look very similar (the reason they are brighter is probably that there is nickel plating on the nuts beneath the e-coating, and such nickel plating is probably quite a bit brighter than on the sockets.)
Luck & Regards,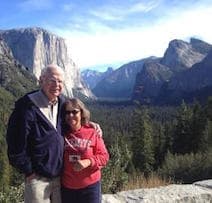 Ted Mooney
, P.E. RET
Striving to live Aloha
finishing.com - Pine Beach, New Jersey
adv.