60,000 Q&A topics -- Education, Aloha, & Fun
topic 42343
Furnace / kettle design for the hot-dip galvanizing of garden furniture
A discussion started in 2006 but continuing through 2019
2006
Q. My name is Mike and I work in a steel garden furniture factory in Indonesia.
My problem is that my existing furnace/kettle is inefficient. The steel kettle quickly burns out and the fuel costs for the furnace is very high.
What I need is a low tech solution, suitable for use in a developing country.
Can you help me with "of the shelf" designs for simple furnace fire box design & kettle design.
(I have "RAY" and "AMERICAN" burner units of various sizes.)
My existing kettle is just 1.2 m (4') x 0.4 m (16") x 0.6 m (24") bath made from 40 cm (1.5") thick mild steel and the burner flame (inside a cowling) impacts the long side of the bath.
This works but I need to replace the bath every 3 to 4 months and temperature control is very difficult.
Mike Thomasius
Steel Garden Furniture Manufacturer - Yogyakarta, D.I.Y., INDONESIA
---
2006
A. Mike,
Using a mild steel kettle is a poor economy. You need a special steel with very low Si levels in it for your kettle, and at normal temperatures (circa 450 °C) then you should get 10 years life, provided you have burners that do not cause "hot spots".
Kettle wear is a function of temp (lower the better), kettle wall type (low Si), and flame (no direct impingement). In addition, the more steel you process (galvanize) the more wear.

There are a number of companies that can provide the hardware you need, some of them advertise in this forum.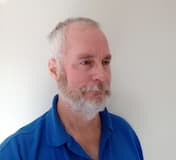 Geoff Crowley
galvanizing & powder coating shop
Glasgow, Scotland
---
2006
A. Mike,
About 2 years ago I published an article in Metal Finishing relating to kettle furnace design. You could get a copy from a large library through interlibrary loan or perhaps from this web site. The best kettle material is probably pure iron. 35 years ago galvanizers were using "MAX-10" which means that all the alloying additives to the iron added up to a maximum of 0.10%. I do not think it is available anymore from Armco. Also keep in mind that you must weld the kettle with special weld rod that perfectly matches the iron that you use. The kettle should be at least twice as deep as it is wide. You must use good insulation under the kettle (a foot of sand is probably okay). You need 6 inches of insulation vertically from the top of the kettle down (on the outside) and about 9 to 12 inches vertically up from the bottom (on the outside). The remaining side area is the "heating zone." In this heating zone 10,000 Btu's/sq ft can pass through the side walls. If you end-fire using high velocity burners (on two diagonal corners) then 67% of the flame energy will pass through the walls. It takes 240,000 Btu's to galvanize one ton of steel. About 6,700 Btu's/sq ft/hour of heat is lost on the bare zinc surface. All of these data for your chosen size kettle can be calculated from my article. Columbiana (USA) and Pilling (Germany) are two kettle fabricators.
Regards,
Dr. Thomas H. Cook
Galvanizing Consultant - Hot Springs, South Dakota, USA
---
2006
Q. Dear Dr. Thomas,

A bit question. Does direct firing to the sidewall of the kettle is the standard practice? I'm a bit worried that it could cause damage to the wall (I had some bad experience using this method, you see).

I like your detailed explanation of the kettle design, I wish I could learn more. Can you tell me your article title so that I can search it?
Can you give us some books recommendation?

Regards,
Hartarto Ciputra
- Surabaya, Indonesia
---
April 20, 2013
Q. Please send me the detailed about zinc kettle construction and its design.
RANA Babubhai Kanchanlal
- Vadodara, Gujarat, India
---
April 23, 2013
A. Hi Rana. Dr. Cook's article is copyrighted by Elsevier and can't be sent to you. As he suggested, interlibrary loan might be possible. Otherwise you would need to buy copies (search the web for "Elsevier copyrighted articles" and I'm sure you can get it if willing to pay the charges). Good luck.
Regards,
Ted Mooney, P.E.
finishing.com - Pine Beach, New Jersey
Striving to live Aloha
---
---
August 22, 2019
Q. CAN WE FABRICATE SS316 LINING IN ZINC POT TO REDUCE DROSS FORMATION AS DROSS IS PRODUCE DUE TO IRON COMES IN CONTACT WITH ZINC?
CYRIL ANTHONY
TATA STEEL BSL - GHAZIABAD/UTTAR PRADESH/INDIA
---
August 22, 2019
A. NO

Regards, Tom Cook
Dr. Thomas H. Cook
Galvanizing Consultant - Hot Springs, South Dakota USA