60,000 Q&A topics -- Education, Aloha, & Fun
topic 42007
Can I paint a walk-in cooler?
A discussion started in 2006 but continuing through 2020
2006
Q. I own a couple of pizza restaurants called Papa Joe's Pizza and would like to paint the aluminum walk-in cooler the colors of the high school next door. I actually messed up the walls of the cooler by thinking they were stainless steel and used oven cleaner--ouch--black mess! The school colors idea is just a cover up (no pun intended)! So I really need some help. No bad weather conditions to worry about.
Mama Joe
pizza - Dripping Springs, Texas
---
2006
A. None of us can answer that. Should you, probably. How to: Go to a real paint store and get a primer made for aluminum. Wash the cooler with an abrasive pad (not steel wool) with a little TSP [trisodium phosphate [affil. link to product info on Amazon]] from a wallpaper store. Rinse, dry, prime and paint. Make sure that the primer and the paint are compatible. Spray is optimal. If you roll, use a short nap roller.
James Watts
- Navarre, Florida
---
June 7, 2011
A. You can paint the inside of your cooler. first you need to check with your local health codes and make a decision from there. To paint it you would use a moisture cured urethane and a similar product for another finish coat. On the other hand if health codes will not permit that, they do change from location to location, you can go in and lightly sand all corners and walls install and install rfp covering. RFP will pass just about all health codes nationally.
James Finley
- Austin, Texas, United States
---
---
November 26, 2011
Q. How does one tell if the construction is galvanized steel or aluminum and is there a difference in what kind of paint to use for a walk in cooler according to what construction material used.
Bob Burns
- Trucksville, Pennsylvania, USA
---
November 28, 2011
A. Hi, Bob.
A magnet will quickly reveal whether the metal is aluminum or steel. While the ideal treatment for aluminum involves chromates, these are not suitable for a food location anyway, and a galvanized primer should be fine for aluminum as well. Good luck.
Regards,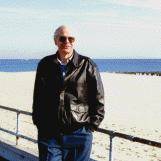 Ted Mooney, P.E.
finishing.com - Pine Beach, New Jersey
Striving to live Aloha
---
---
White spots in Walk-In Cooler
April 21, 2017
Q. I sometimes clean walk-in coolers for customers. I notice that there are whitish looking spots on the surface before and after cleaning. Is this an indication that the manufacturer's finish is wearing off? And is there a way to get it all looking like new again? Is there a clear coating you can spray on or what?
James wright
- New Cumberland Pennsylvania USA
---
A. Hi James. Galvanizing is a functional finish rather than a decorative one, and it gains most of its corrosion resistance from a slow reaction with carbon dioxide in the atmosphere. Avoiding white rust is difficult in an enclosed space or one where condensation collects. You can paint it but you probably won't successfully clearcoat it because the paint must be a 'self-etching primer' and it's hard to make such a coating transparent and decorative.
Regards,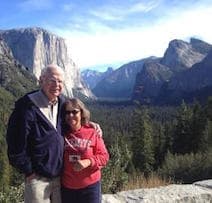 Ted Mooney, P.E. RET
finishing.com - Pine Beach, New Jersey
Aloha -- an idea worth spreading
---
---
November 14, 2017
Q. If I use a galvanized primer in the walk-in cooler does that mean I can use latex over it or is there a special paint I have to use as well or just anything compatible?
Victoria Trahan
Interior Designer - Flatonia,Texas Usa
---
November 2017
A. Hi Victoria. Latex will probably be fine once you have a good adherent layer of primer in place.
Regards,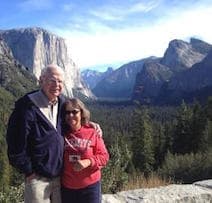 Ted Mooney, P.E. RET
finishing.com - Pine Beach, New Jersey
Aloha -- an idea worth spreading
---
---
April 10, 2018
Q. Can I paint a stainless steel storage rack and place it in the walk-in chiller?
Mahesh babu
- Khobar , Saudi arabia
---
April 2018
A. Hi Mahesh. That's pretty vague, but I suppose so.
Regards,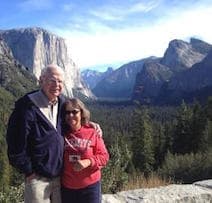 Ted Mooney, P.E. RET
finishing.com - Pine Beach, New Jersey
Aloha -- an idea worth spreading
---
April 11, 2018
A. You should be very careful if using solvent based paint in an enclosed space, particularly if the ambient temperature is high. You live in a hot climate.
In general, paints do not adhere well to stainless and the finish is much less durable than uncoated stainless.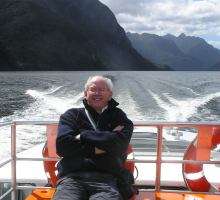 Geoff Smith
Hampshire, England
---
---
September 19, 2020
Q. The walk-in door was originally painted white from the manufacturer and after 57 years of use the paint has worn down the the metal, what do you recommend I do to repaint just the door? And what kind of primers and paint do you recommend, the best products for food use?
Franki verardi
- Windsor Ontario Canada
adv.