Where the world gathers for
plating, anodizing, & finishing Q&As since 1989
-----
Iridium Plating Baths
2000
Q. I am looking for the process for plating iridium on Molybdenum for a crucible. I would like complete information for its high temperature fused salt plating bath.
M. Khawar
Islamabad, Pakistan
---
2000
Q. Does anyone have any information on Iridium electroplating
Is it possible? If so, has anyone any info that could be of help. Please let me know if you do.
Thanks in advance.
Phil Garrett
- Derby. U.K
---
2000
A. Try to contact Johnson Matthey.
WY Wong
- HK
---
2000
A. Dear Phil
Iridium electroplating is a task that an associated company in Huntsville Alabama can do. I suggest you contact Electro-Formed Nickel Inc.
Sincerely
Mick O'Meara

Mick O'Meara
- Toronto, Canada
---
2000
A. I heard a lecture last night at our local A.E.S.F. branch, wherein the researcher said his team did not find a commercially available iridium electroplating bath, and have not yet tried to plate it themselves. Others in the audience claimed that Lucent Technologies has developed one but that they will not license it to anyone (I don't know if this is fact or urban legend). Chris Helwig asserts in letter 50771 that his company can brush plate it.
Certainly it is possible, as pen nibs and spark plug tips have been iridium plated and sold; I have also seen iridium plating on the contact surfaces of Japanese-made anodizing racks, although I don't know if it was applied by electroplating or by cladding. Engelhard used to have a brochure on Iridium mill products but it didn't mention plating. A search through the Metal Finishing Information Service database showed a number of articles about it in the industry journals. Don't give up without contacting Technic.
Regards,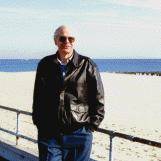 Ted Mooney
, P.E.
Striving to live Aloha
finishing.com - Pine Beach, New Jersey
---
---
2005
RFQ: I am looking for a source of Iridium (not Iridium Oxide) electroplating solution or materials to mix. Some chemical suppliers say they can provide various Iridium compounds and additives if I can specify what I need. Unfortunately I don't have any experience with Iridium. I have electroplating equipment and am located in Southern California.
Gil Bruso
- Northridge, California, USA
Sorry, this RFQ is outdated, but technical replies are welcome. No public brand/source suggestions please ( huh? why?)
---
"Electroplating of the Lesser-known Precious Metals: Rhodium, Ruthenium, Iridium, Rhenium, Osmium"
by Terry Jones
from Abe Books
or

Affil. Link
Your purchases make finishing.com possible
A. Hi Gil. It may be possible to do iridium plating from an aqueous bath, as discussed on this page. It's also apparently possible to electroplate it from a fused salt bath or deposit it via PVD processes. Cladding with iridium foil may also be possible. But I'm not readily finding a lot of information about any of these, just the smidgeon of stuff you see on this page :-(
UPDATE Aug. 2020: Finishing Publications Ltd. has a new book on the electroplating of the lesser known precious metals ==>
Regards,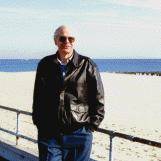 Ted Mooney
, P.E.
Striving to live Aloha
finishing.com - Pine Beach, New Jersey
---
December 1, 2018
Try: iopscience.iop.org/article/10.1088/1757-899X/181/1/012041/pdf
Curtis Garner
- Provo, Utah, USA