Live! From Pine Beach NJ: The world's most popular metal finishing website, and the internet's friendliest corner
topic 41922
Nickel Plating defect: white patches
A discussion started in 2006 but continuing through 2019
2006
Q. Dear sir,

currently my company is running the nickel plating 1700. I would like to know what is the root causes of the visible white patches occurrance during the plating process.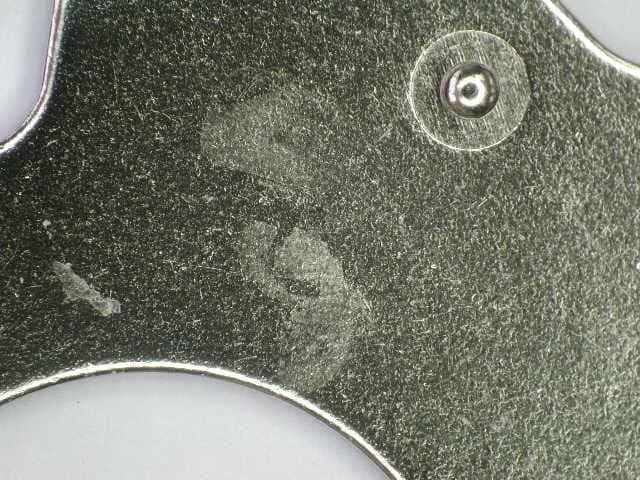 Thanks and have a nice day .
Charlene Tan
metal stamping - Malaysia
---
---
August 7, 2018
Q. Hi sir, I'm in chrome plating company. I'm facing white patches after bright nickel plating. As per observation I observed that there is poor plating in back side of all parts. Completely black after semibright.
What can be done for this? Please seniors assist me.
CHANDRASHEKHAR NAVILE
- BANGALORE, INDIA
---
August 7, 2018
Q. Dear seniors,

We do plating on plastics --
Copper, semi bright, bright, mPS and decorative chrome.

Here I raised my request a few month back regarding white patches.

I still couldn't identify an exact relationship of this white patches but as per my observations I found that parts after semi bright back side of parts are completely dark. It's more in complex shapes.

Can anybody please help me to resolve this?

1. Why blackish may arise behind parts?
2. Is that any organic contamination?
3. Is this happening because of low concentration?
4. Is this happening because of current density?
5. Any relationship with pH?

I'm in immense pressure due to this rejection.
Please help me.
CHANDRASHEKHAR NAVILE
[returning]
- Bengaluru, india
---
---
May 23, 2019
Q. We are facing some white patches after nickel electroplating
Not in all pcs but find 4-5 percent; also cloudiness in all pcs. So please suggest remedies.
Sukhjinder singh
Tools company - Punjab INDIA


If you have a question in mind which seems off topic, please Search the Site