topic 35342
White patches in Chrome Plating
(2005)
Q. We get white patches on some of the parts we plate. What causes this to happen?
Bill Blondick
plating shop - Chicopee, Massachusetts
---














(2005)

A. Just on the edges is burning from excess current; but you'd recognize that. All-over is current interruption during chrome; check condition, cleanliness and tightness of all contacts. If spots and splotches in random pattern, it's passive nickel; check for drying between nickel and chrome, grease films on rinses or chrome tank, try to improve rinsing with warmer water or better agitation or longer time or add another rinse. Maybe excessive nickel brightener, try soak for 15-30 seconds in chrome before applying current.

A thousand other possibilities too. Tell us more, when how, what does it look like?




Jeffrey Holmes, CEF


Spartanburg,
South Carolina



---

(2005)

A. You have Excess Sulphate in your bath in excess of 150:1 Chromic acid: Sulphate.
Please get your Sulphate content analysed and adjusted.
You can use Barium Carbonate to reduce Sulphate content.
Also maintain Chromic Acid conc. around 320 grm/litre Minimum.

T.K. Mohan


plating process supplier
Mumbai, India



---

(2005)

A. Bill,
White patch in chromium bath, you have to describe your problem in detail. The white patch means white wash or stain or chrome burn?
All are different answers. If it is white wash do you have chrome predip before chrome tank? Bipolarity -- falling parts in tank touch to working bar parts in chrome & nickel tanks or activation problem. Chrome burn - check current , rectifier ripple and chrome temperature , stain -nickel passivation or high brightener in your nickel tank.




Popat Patel




Beacon Park Finishing LLC - Roseville, Michigan





---

(2005)

A. Your nickel has become passive.

This can be from a myriad of reasons
High brightener- Stop brightener additions until nickel dulls
Organic contamination- carbon treat
Dirty rinses- replace and keep mildly acidic
Bi polarity causing the nickel to become anodic in certain circumstances

To keep in production until problem solved, activate nickel in cathodic acid or cyanide. Sometimes activation in dilute chromic acid helps.

Geoffrey Whitelaw




- Port Melbourne, Australia




---
(2005)
Q. To detect chrome burns on a chrome rim...what is the best type of light to use that will make the burn stand out making it easy to detect at an inspection station...

Type of light, kelvin, wattage, etc.

Thank you
Rick Pope
Electrical - Kitchener, Ontario, Canada
---
---
April 17, 2013
Q. We are plastic part platers. We have white patches/shadow on the part after plating in the Bright chrome (Cr6). For corrective ACTION, we had tried to change the predip solution regularly before chroming process, control the sulphate content in chrome & predip chrome tank, and mix some sulphuric acid in the dragout tank after nickel plating. However,the problem still exists.

Is this problem related to too much wetter in Nickel plating? Or is it due to traveling time that been taken to long between nickel to chrome process making the nickel layer passivate? Or is it related to our DI water pH/quality? Anyone with new idea/suggestion, please help. Thank you.
Norddin Norddin
plating company staff - Malaysia
---
April 25, 2013
A. Hi Norddin,

Non uniform white patches could due to:

1. Lead contamination in chrome bath.
2. Poor cleaning prior nickel plating.
3. Part dries prior to chrome plating.

Regards,
David

David Shiu
- Singapore
---
---
December 23, 2014
Q. Dear all,
Here what all factors which causes white patches are really found, but is there any effect of semi-bright nickel for white patches? Please help me to sort out this problem and to know about it?

CHANDRASHEKHAR NAVILE UMAMAHESH
- bangalore, karnataka, india
---
December 2014
Hi Chandrashekhar. Sorry, I'm not sure if I'm understanding your question. Are you saying the patches form in the semi-bright nickel plating step, but then you go on to bright nickel plating and chrome plating? I assume you can still see them after the other plating steps? Are you asking whether they are harmful, or what is causing them? Apologies, but I don't understand your situation. Please spend several paragraphs on details. Thanks!
P.S.: If you have a specific problem that you can enunciate and delineate for us -- hopefully including pictures -- I'm confident that the readers can help you address it. But if you seek a general treatment of abstract issues, like what effects the semi-bright nickel step can have on the final nickel-chrome plated object ... with all the ifs, ands, and buts that must always be included when we speak in generalities ... consulting a nickel plating book is usually a better answer, because no one will write a 5-page response to a 25-word question :-) Details, please, details. Thanks!
Regards,
Ted Mooney, P.E.
finishing.com
Pine Beach, New Jersey
---
---
February 11, 2015
-- this entry appended to this thread by editor in lieu of spawning a duplicative thread
Q. Sir, I am working for a rotogravure cylinder manufacturing unit. First time I am facing the problem of "whiteness" in chrome plating. Whenever I start going to flow the current onto the object, it creates big patches and the patches all convert into whiteness on complete cylinder. My chromic acid is 260 gm/lt and sulphate is 1.8 gm/lt. Please suggest what should I do for this?
Gaurav shah
gravures - hyderabad,Telangana,India
---
February 19, 2015
Hi Gaurav,

The problem could due to:

1. High pH
2. Low wetting agent
3. Low chrome concentration
4. Lead, zinc contamination
5. Poor cleaning before plating
6. Parts dry up prior chrome plating

Regards,
David

David Shiu
- Singapore
---
---
April 14, 2015
Q. Hello. I send some photos with white patches on our plated parts. Is this white wash or what is this? Usually it goes away when I add some brightener and wetting agent.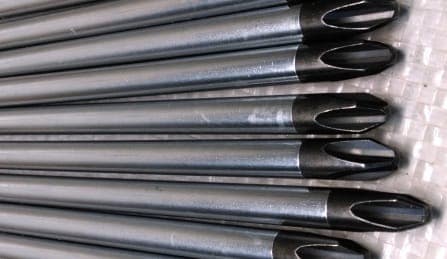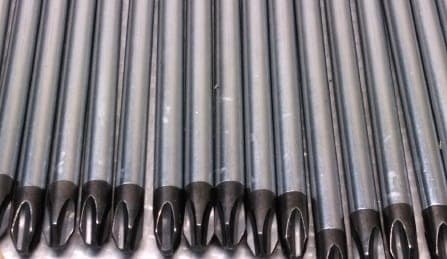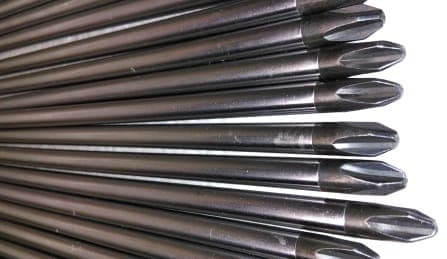 Bojan Koren
- Bovec, Slovenia
---
April 17, 2015
Q. Hello, can anyone tell me what are this white spots on the photos I attached?
Bojan Koren
- Bovec, Slovenia
---
April 25, 2015
A. The rinses between nickel and chrome contain inorganic contamination.

Regards,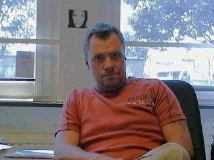 Anders Sundman
3rd Generation in Plating
Consultant - Arvika, Sweden
---
May 1, 2015
A. Check the sulphate ratio. It is common when sulphate ratio is high in the bath.

KP
Karthikeyan Ponnusamy
- Bangalore, Karnataka, India
---
May 2, 2015

Thank you for your opinions but I think it's something wrong in the nickel bath because when I add 0.1 mL/L of brightener and/or some wetting agent the white spots usually disappear. We have problems with these white patches only on bright nickel not on matte nickel.

Bojan Koren
[returning]
- Bovec, Slovenia
---
June 29, 2015
A. I have a strong feeling that the bright plating tank/vat may be contaminated with oil hence these patches. Please use scum remover, or use filter paper and swipe over the top of the tank, and use carbon treatment more periodically. Best regards.
Mahendra gargatti
- Belgium Karnataka lndia
---
August 16, 2015
Q. Dear Sir,

We are facing problem of white patch also. I think problem is generated from semi bright. Because in semi bright, the component is getting bright instead of dull. What can be the reason, please explain?
Neelanjana Bhattacharjee
- bhuj, Gujarat, India
---
---
May 28, 2016
! I have seen white staining on chrome plated parts as well. Chemical analysis revealed that they contained lead (Pb) and antimony (Sb) but in particular always Sb. Pb only stains were black. I believe these are contaminants from the anodes used which are commonly made from Pb-Sb alloys.

Hope this helps.
Lawrence Cheung
- South El Monte, California, USA
---
May 2016

Hi Lawrence. Tin-lead and antimony-lead anodes were successfully used for chrome plating in thousands of shops for decades before I entered the industry, and that was 50 years ago -- so I would be shocked if they are the cause of white staining ... but I can't argue with your findings.
There may be something wrong with today's anodes or something unusual about your situation. Thanks for the thought-provoking idea !
Regards,
Ted Mooney, P.E. RET
finishing.com
Pine Beach, New Jersey
Striving to live "Aloha"
---
May 31, 2016
A. Good day Lawrence.

This white staining reminds me of "white wash". We could buff it out. In my experience, this "white wash" was attributed to organics carried over from bright nickel, and passivation of the nickel plating. High wetters/brighteners are difficult to rinse, and you need to avoid passivation of the nickel plate. I have used a nickel drag out tank, and kept the pH acidic, in an effort to simulate an acid dip. The drag out was sent to waste treatment weekly, as our sludges were sent to refining = $$$$$ in nickel metal. Also, I used the chrome drag out before chrome, but this drag out needs to be also kept clean. Are you using silver oxide? Are you adding barium carbonate as a slurry in water before adding to the chrome?
Just a few thoughts.

Regards,
Eric Bogner
, Lab. Tech
Aerotek Mfg. Ltd. - Whitby, Ontario, Canada
---
---
Water mark issue on chrome surface
June 18, 2017
-- this entry appended to this thread by editor in lieu of spawning a duplicative thread
Q. We are getting water mark on the chrome plating surface after chrome bath in POP, also sometimes we are getting tiny crack lines on plating surface. Please suggests possible solution to this problem.
Thanks in advance
Sanjay Khadse
Exotech Zanini Industries P. Ltd - Pune
---
June 2017

Hi Sanjay. Please send pictures. One person's "water mark" can be another person's "whitewash", someone else's "patches" and yet another guy's "skip dots". Thanks.
Regards,
Ted Mooney, P.E. RET
finishing.com
Pine Beach, New Jersey
Striving to live "Aloha"


This public forum has 60,000 threads. If you have a question in mind which seems off topic to this thread, you might prefer to Search the Site