60,000 Q&A topics -- Education, Aloha, & Fun
topic 41766
Plating problem on 12L14 steel shafts
A discussion started in 2006 and continuing through 2017 so far.
Adding your Q. / A. or Comment will restore it to our busy Current Topics page
2006
Q. I am the supplier development manager for a tier 2 Automotive supplier. We buy shafts made from 12L14 steel that are Zinc plated. We have a phenomenon in that the shafts have ground and turned diameters. The ground diameters plate well, the unground diameters exhibit flaking and dark deposits.

Any insights
Howard Bulpin
automotive - Elkhart, Indiana, USA
---
2006
A. C12L14 is a leaded steel. You will have to incorporate Fluoboric acid descaler in the cleaning cycle. It is the lead that is causing the problem.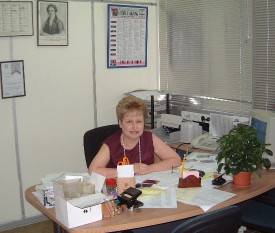 Sara Michaeli

chemical process supplier
Tel-Aviv, Israel
---
2006
Q. Sara,

If this is a typical scenario for 12L14 because of lead content. What explains the fact that only turned areas of the shafts are affected, ground areas are not.
Howard Bulpin
[returning]
- Elkhart, Indiana, USA
---
2006
A. Turning smears the lead more than grinding does.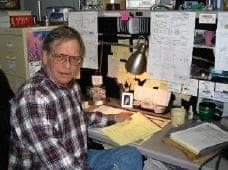 Jeffrey Holmes, CEF
Spartanburg, South Carolina
---
---
2006
Q. This problem is intermittent (not all shafts) and only on turned areas of the 12L14 shaft. Would the concentration of the fluoboric acid be an issue?
Abe Verghis
- Mississauga, Ontario, Canada
---
2006
A. I am the supplier quality manager for an OEM and we have experienced the same problems. I have done extensive root cause analysis and also contracted out to forensics labs for additional analysis. Our plater has added a hot water soak/rinse just before the chromate is applied. This helped but did not eliminate the problem. Aggressive machining will smear or create "laps" (Lamination) in the surface that entrap cleaning fluids used in the plating process. This entrapped fluid will then leach out over time creating the brown spots. Machine cutting oils rather than water soluble also increases the possibility of "brown spots". Find out what cutting fluids are used in the machining process. Most grinding operations use water soluble.
Thomas Luniewski
- Mpls, Minnesota, USA
---
---
Why fluoboric acid for EN plating of 12L14?
July 14, 2014
Q. Why is fluoboric acid best for pickling 12L14 before EN plating?
Doug Friend
- Mattawan, Michigan
---
July 2014
A. Hi Doug. Lead chloride is less soluble and lead sulphate is highly insoluble (sulfuric acid can be used in lead-acid batteries without dissolving all the lead). Without fluoride ion to create soluble lead fluoborate, your acid dips leave you trying to plate onto oxides or loosely adherent precipitates. Good luck.
Regards,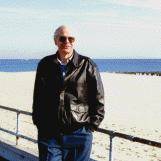 Ted Mooney, P.E.
finishing.com - Pine Beach, New Jersey
Striving to live Aloha
---
July 24, 2014
Q. 12L14 PARTS ... We screw machine the parts and then clean them with sodium Metasilicates/surfactants to get away from Hydroxide cleaners. After that we bead blast the parts and send them to EN plating. The plating company plated the parts just fine for 10 months and now they are having problems with film in the tanks and blue stains on the inside, bubbles inside, and brown spots on the outside. They claim its the metsi. The plating company is using sodium Hydroxide to clean then HCl acid. Thanks for your feed back in advance!
Doug Friend
[returning]
- Mattawan, Michigan
---
July 2014
A. Hi again Doug. I'm having a little difficulty following you, but you do in-house sodium metasilicate cleaning, then bead blasting ... and then you send the parts to a plating shop which does sodium hydroxide cleaning, HCl dip, and then Electroless Nickel Plating? But the plating shop complains that your metasilicate may be causing problems?
This seems rather unlikely to me. First, you've rinsed and bead blasted most of the sodium metasilicate off. Second, while most plating shops do indeed use alkaline cleaning tanks, they are rarely straight sodium hydroxide, but are usually proprietary products with several other cleaning ingredients -- often including sodium metasilicates.
I suspect there some other problem in the plating shop, although some of us still feel that fluoride in some form is advisable in the acid dip tank. Good luck.
Regards,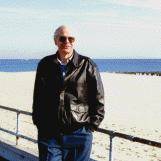 Ted Mooney, P.E.
finishing.com - Pine Beach, New Jersey
Striving to live Aloha
---
---
August 5, 2014
Q. EN Plating company is having problems with dents on our parts 12L14. Anyone ever have this problem? Thanks again for you help!
Doug Friend
[returning]
- Mattawan Michigan
---
August 2014
A. Hi again Doug. Your question is a bit vague to me. Are you saying that the parts had no dents before plating, but came back from the plating shop with dents? The first question is are the parts rack plated or barrel plated? If they are barrel plated, and you are unfamiliar with the term, please see our library article "Introduction to Barrel Plating". I think you'll then very quickly guess from whence the dents might be arising :-)
Good luck.
Regards,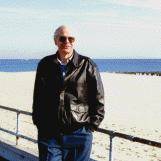 Ted Mooney, P.E.
finishing.com - Pine Beach, New Jersey
Striving to live Aloha
---
August 6, 2014
Q. The parts look good after machining, the EN company uses barrel plating.
Doug Friend
[returning]
- Mattawan Michigan
---
September 2014

So what's your guess after reviewing that article then? :-)
My guess is that the barrel plating is dinging the parts, and they should be rack plated, or plated in smaller barrels, or at the very least in barrels that are rotating slower.
Regards,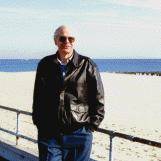 Ted Mooney, P.E.
finishing.com - Pine Beach, New Jersey
Striving to live Aloha
---
---
Black stains on electroless nickel plated parts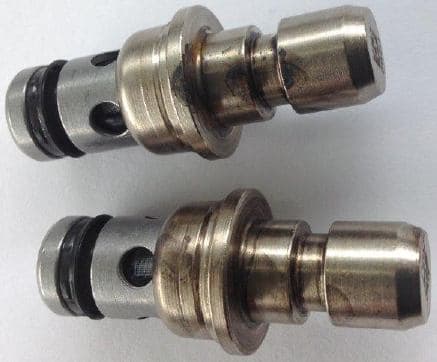 September 10, 2014
Q. We are getting parts back from EN plating with black stains on them. Can somebody explain why this happens.
Doug Friend
[returning]
- Mattawan Michigan
---
September 2014
A. Hi Doug. Are these the same 12L14 barrel plated parts that have been getting dented? It is beneficial to know some details about the process to guess what is wrong with it. It is very difficult (if even possible) for the customer instead of the plating shop to troubleshoot plating problems.


affil. link
Electroless Plating
by Mallory & Hajdu
from Abe Books
or

I think it's very hard to troubleshoot at 2nd hand or 3rd hand, but thread 42907,
"Black/Brown stains on electroless nickel plating"
, offers a number of ideas and you may recognize a similar situation to yours. And Mallory & Hajdu's Electroless Plating
=>
suggests that patterns/streaking can be caused by poor agitation, poor surface prep, metallic contamination, surface residue, or gas patterns; and dark deposits can be caused by contaminated rinse, improper surface prep, too low pH, too low temperature, low bath activity, or organic contamination. Hopefully someone with more electroless nickel troubleshooting than I will chime in, but my first guess is poor rinsing/drying combined perhaps with too thin plating. My reason for this guess is that the worst, darkest, spots look like they are at corners/edges from which a drop of water might dangle.
Good luck!
Regards,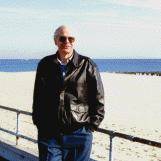 Ted Mooney, P.E.
finishing.com - Pine Beach, New Jersey
Striving to live Aloha
---
---
Can fluoboric acid be saturated with lead although it analyzes at 11%
December 18, 2017
Q. We use a 15% Fluoboric acid bath to activate 12L14 threaded material before we acid copper plate. We have started to see a dark appearance in the low current areas of the minor diameter of the threads. We see spots in that same area after we have cleaned and activated some samples we have pulled barrels. We then dip the parts into a copper sulfate solution. We then substituted hydrochloric acid in place of the fluoboric acid and didn't see the bare areas. We are wondering if the fluoboric acid can become saturated with the lead that it has removed to the point that it won't remove any more, even through our analysis indicates that our fluoboric acid is still at 11%. We maintain good adhesion even with the bare areas.
Chris Polston
. - Xenia, Ohio - United States
---
December 21, 2017
A. Hello Chris, I have had experience with tin - lead plating years back but the same dip was used before Sn-Pb plate. One way to tell for sure is to take a sample of a new dip and one of the aged dip. In a graduated cylinder check the specific gravity of both. You want to make sure both dips have the same concentration of fluoboric acid at the time of this comparison or your SG readings will be inconclusive. If the aged or current dip has a much higher SG then you know if there is an
problem. If you have an AA and can analyze for lead, do that. You also want to make sure you have adequate and clean rinsing before you go into the Cu.
Mark Baker
Process Engineering - Phoenix, Arizona USA