topic 41531
How to clean anodized parts?
A discussion started in 2006 but continuing through 2017
2006
Q. I have some problems with removing metal and polymer deposit from anodized aluminium parts. I had tried acetone to clean the deposits, but it doesn't work. Currently I am using scotchbright to scrub the deposit but this method will decrease the life span of the anodized layer. What I know is that acid, alkaline and ultrasonic all will damage the anodized layer. So is there any other way to clean the deposit from the anodized part?
Morgan Tee
Cleaning - Singapore
---
2006
A. Anodized surfaces can be hard to clean. I believe that Acetone [linked by editor to product info at Amazon] is a good approach, but you've tried that. IPA may work, but if acetone didn't it's not likely unless the particular polymer is alcohol soluble. Pending my becoming better informed, I don't quite share your concern about ultrasonic cleaning. I did see a NASA report of 7075 parts damaged by ultrasonic cleaning and IPA, but there seemed to be a strong possibility that those parts were not anodized right and might have been damaged by the next process solution they saw, no matter what it was :-)
Ted Mooney, P.E.
finishing.com
Pine Beach, New Jersey
---
2006
A. Although I cannot state the source(s), as it's confidential, I've seen data from 2 major Semiconductor OEM's that shows ultrasonic cleaning to be detrimental to the anodize coating.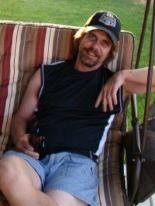 Marc Green
anodizer - Idaho
---
2006
A. You need to remove both the metal and polymer stains without damaging your Aluminium anodize. The questions would be, is the anodize sealed or not sealed? Did the stain occur before or after the seal?
If the part is sealed and the stains occurred after the seal, then Nitric acid would remove the stains without damage to the sealed anodize.
If the part is not sealed, Nitric acid may still remove the stains.
If Stains occurred before the part became sealed, there is little or no chance stains can be removed without stripping the anodic layer.

Good lock.
Kas Amadi
- Dayton, Ohio
---
---
March 28, 2013
Q. We are cleaning black anodize aluminum 6061-T6 parts for a high energy laser environment and have been experiencing mixed results. Sometimes after the cleaning process we are able to wipe the surface, and traces of the dye will be on the swab. We use an acetone hexane mix to clean the parts in an ultrasonic bath followed by a DI rinse. We specify type II for the anodize. Any idea why this process would cause problem at times but not all the time?
Bill Clark
- East Providence, Rhode Island, USA
---
April 1, 2013
A. If your cleaning solution is between pH 6.5 and 7.5, and the swab picks up dye, then the incoming dyed anodizing was not sealed. You need to implement an ASTM seal test program and reject incoming anodizing that does not pass the tests.

Robert H Probert
Robert H Probert Technical Services
Garner, North Carolina
---
---
Unmixed concrete mortar chemically stuck to/eating dark anodized aluminum/
October 28, 2017
Q. Unmixed concrete mortar was accidentally shaken All Over a mostly glass and dark brown anodized aluminum house for a week by Masons rebuilding a huge concrete chimney near the Coast with salt water in air. Unmixed mortar collected everywhere in the anodized double hung window tracks, sills, on Window frames, sliding doors, door sills. Now all doors and windows are so difficult to open or close and I've already tried vacuuming and water clean on first floor but still aluminum is still covered with little white bits piles of the mortar mix inside tracks and stuck to surfaces everywhere on the dark bronze aluminum. Should I have kept it dry? Tried using alcohol? I need to start on the second floor . How can I remove it without damaging the aluminum? Already it has eaten holes in the brown Al frames of screens when mixing with fog and dripping down on them. Please need to clean this properly the first time. I won't get Second Chance probably. All the doors and windows many custom made long ago. Do I need to remove them to get all of this unmixed mortar out? It seems chemically stuck. I am trying to get the right chemical reaction to try to remove it in proper order steps and not further damage the anodized aluminum. I need to get going if I can save it. It is only my mother and myself here and this may have damaged the house permanently and masons not taking responsibility even though this aluminum issue seems to be a known one. They did not protect the house and shook bags of concrete into a little hand mixer for a whole week right on the coast and it just blew all over the house. Please someone give me some chemistry! I am a women who needs info! This was an award winning house in its day!
Lizabeth Alexander
Must save house! - Boston Massachusetts
---
October 2017
A. Hi. I think you need to document the problem & the source, and talk to the city if the contractor is unreceptive. You may also need to talk to a lawyer and see if a class action suit is a possibility.
I'm not sure what "unmixed mortar" means -- probably dust from portland cement or RediMix mortar mix? These definitely attack aluminum, and the longer it's there, the worse. I would think that it can be removed from non-critical areas with a pressure washer; water hose pressure may not be enough. But just removing it to limit the damage will not restore it. You may be able to use lime away or diluted vinegar to remove it from areas which can't be pressure washed. Good luck.
Regards,
Ted Mooney, P.E. RET
finishing.com
Pine Beach, New Jersey
Striving to live "Aloha"


This public forum has 60,000 threads. If you have a question in mind which seems off topic to this thread, you might prefer to Search the Site