Live! From beautiful Pine Beach New Jersey: Welcome to the world's most popular metal finishing website
topic 32785
Post-anodize cleaning with nitric acid?
2004
I am working with an AL 1050 heater plate for a semiconductor wafer.
When a wafer is put down on the plate, it picks up tiny, but unacceptable amounts of iron (FYI - AL 1050 has only 0.4% max iron content).
We are using anodizing as a means to "trap" iron under the oxide layer.
This has proven to be a big improvement over bare aluminum, but we are still not where we need to be.
The part is currently cleaned after anodizing in an ultrasonic deionized water bath. It has been suggested to use a nitric acid "chemical cleaning" instead.
Does anyone have experience with this kind of cleaning post-anodize? Will it damage the surface at all? Any alternative cleaning methods that will "pick" iron out of the surface?
Thanks!
Alex Hoermann
- Santa Clara, California, USA
---
2004
Hello,
In effect you are attempting to "passivate" the anodized surface by nitric acid, to remove any "free iron". This is not a good idea as the nitric will degrade the anodic coating.
Bill Grayson
- San Jose, California
---
2004
I once had been requested to clean anodized aluminum, we just mixed the hydrofluoric acid 55% with water with mixing ratio 5 to 20, then we dipped the anodized aluminium, and successful, just try to be careful when working with HF!
Daniel Herman S Suhendra,
- Jakarta, Dki, Indonesia
---
2004
Although the part was cleaned well, the contamination may still be from the fabrication process - machining or cold rolling, etc. If anodize finish helped, then a hard-coat anodize would help more. If you need such an ultra-pure substrate, then maybe aluminum is not right material. Perhaps glass or pure aluminum oxide ceramic - but you would know better on that.
Edward Doherty
instruments - Coral Springs, Florida, USA
---
2004
The company I work for manufactures, and anodizes a lot of parts for the semiconductor industry. Ultrasonic cleaning of a anodized part has been shown to damage the coating. The parts we manufacture typically go through a C02 cleaning process that removes particles form the surface, but does not abrade the coating. There should be companies in Santa Clara that offer this service.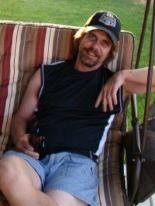 Marc Green
anodizer - Idaho


If you have a question in mind which seems off topic, please Search the Site