Free personalized metal finishing help!
POLISHING OR REPLATING NICKEL SILVER PLATED ITEMS
(
-----
)
2006
Hi, I collect iron and steel bell toys from the early 1900s. Many of the toys I find are in poor shape regarding the plating. When I can't just polish it back to shape does the toy have to be disassembled before replating? Often these were riveted together parts and they can't be disassembled and then reassembled. Once replated is there a buffing process? I understand the factory that made these used to have tumble drums where they loaded cut pieces of leather that would polish the nickel.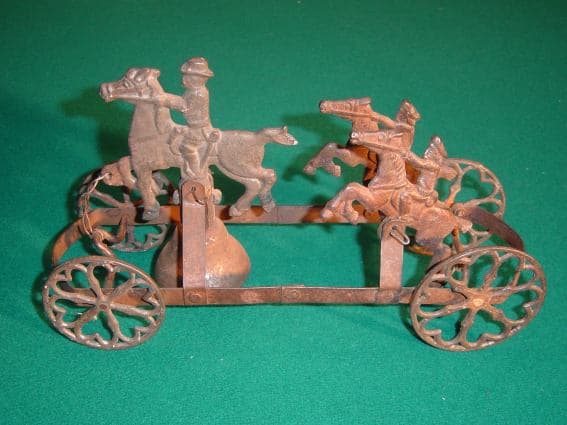 Where can I go close to the northern New Jersey area for the best and most environmentally responsible small scale parts replating? [Ed. note: sourcing issues will be addressed in private by our supporting advertisers (why?)]
Thanks, Life is good,
Bob Watrous
hobbyist antique bell toys - Andover, New Jersey, USA
^