Not a lecture hall but a roundtable with a seat for you!
60,000 topics spanning 36 years. Education, Aloha, & Fun
topic 41460
How to get Dull Grey Surface on Stainless Steel
A discussion started in 2001 but continuing through 2017
2001
Q. I am a manufacturer of surgical instruments. Kindly tell me how to get a dull, non reflective greyish, smooth finish on stainless steel instruments. Would dull finish increase the chances of rusting?
Rekha Ramna
medical & surgical equipment - Chennai, India
---
2001
A. Our company fills a similar need to the dental industry. The parts are required to be non-reflective and smooth. We apply TiAlN PVD coating on the parts. There might be another method; if you do not need the smoothness, vapor blasting the part will dull any stainless to gray.
Blair Woodring
- East Petersburg, Pennsylvania, USA
---
2001
A. Surgical instruments should be highly polished first, this increases the stainless ability to form a cohesive passive layer. Then bead blasted with very very very fine beads, lightly. Using no more than 60 PSI pressure dry air. The beads, if applied in this way will not abrade the passive oxide layer but simply indent it. Remember that you only need to scatter the light. Using this process should result in a nice luster.
Raphael Perez
- Sydney, New South Wales, Australia
---
---
Dulling a Stainless Steel Finish
2002
Q. I'm using 304 Stainless Steel to make a cylindrical tank where the base is arc-welded. After that, I will sand polish the weld point. As the customer want a surface treatment by acid bath, to get a dull surface finish. I wonder how to make the acid concentration, and the procedure.
Best Regards,
Alex Au
- Hong Kong
---
2002
A. Alex,
There are several ways to make stainleSs steel dull (electrolytic, immersion, blasting, etc.). But, are you sure that dullness is what your customer really wants? You mention that he requested an acid treatment. Could it mean descaling and passivation? No? O.K. 30% Nitric and 70% Hydrochloric mixed (aqua regia) will attack any S-Steel (and most metals including gold) but is dangerous and toxic residues will result. 20% Hydrochloric with reverse DC current will also do it. Less dangerous but still toxic residues. I would say sand blasting would be less problem.
Guillermo Marrufo
Monterrey, NL, Mexico
---
---
2005
Q. We would like to know the procedure to obtain a dull grey surface on fabricated stainless steel boxes. Our requirement is the surface should have dull finish and should not create any impressions on the surface while physically handling.
S.Sowmiyanarayanan
batteries - Trichy, Tamilnadu, India
---
2005
A. Hi, Sowmiyanarayanan. Glass bead blasting will probably do that. It's pretty good at hiding fingerprints. Good luck.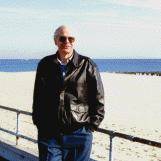 Ted Mooney, P.E.
finishing.com - Pine Beach, New Jersey
Striving to live Aloha
---
2005
A. Depending on the size and volume of yours parts, another possible alternative is to tumble in a dry organic abrasive mix.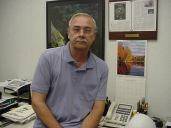 AF Kenton
Hatboro, Pennsylvania
---
2005
A. Stainless Steel sheets are available with this finish. However you can sand blast your finished product to obtain desired finish.

There are various grits of sand available to achieve roughness.
Madol Ameria
- Delhi, India
---
---
2006
Q. I am project engineer for a french rail rolling stock company. I have a new requirement for us about the finishing of our train door. The stainless steel skin required by our customer has to be "dull finish".
We want to know what is a dull finish, and how do we obtain this finish?

Thanks in advance.
Eric BERTRAND
transport - Tours, FRANCE
---
2006
A. Dull is whatever your customer thinks that it is. One way to obtain it might be to abrasive blast it with a fine mesh carbide.
James Watts
- Navarre, Florida
---
2006
A. 'Dull finish' is too vague. Possibilities: purchase stainless steel sheet of desired mill finish, or abrasive blast, or wire brush or chemically etch. See 'Guide to Stainless Steel Finishes' available (in 9 languages) from The European Stainless Steel Development Association, at www.euro-inox.org.
Ken Vlach
- Goleta, California

Finishing.com honored Ken for his countless carefully
researched responses. He passed away May 14, 2015.
Rest in peace, Ken. Thank you for your hard work
which the finishing world continues to benefit from.
---
---
Dulling down GKD stainless steel Mesh
November 28, 2017
Q. We are using a stainless steel mesh product (woven vertical and solid wire horizontal) as a sun screening device on an office facade - west facing, but we are getting intense glare off the mesh in bands at certain time of day. We would like to dull down the reflectiveness of the screens' wire.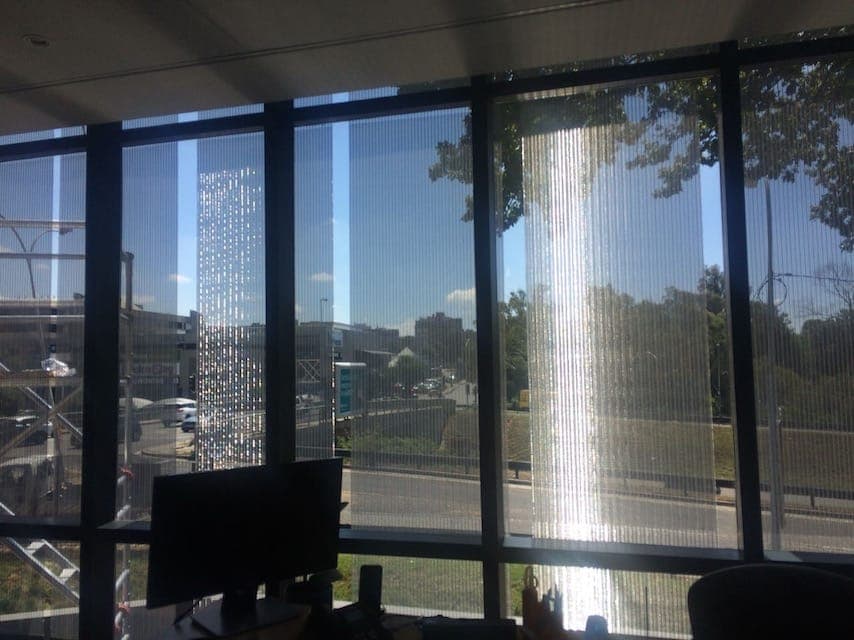 Michael Magner
Architect - Gauteng, South Africa
---
December 4, 2017
A. I would try a light etch in ferric chloride solution
The finish you get will depend on the type of stainless and its grain structure.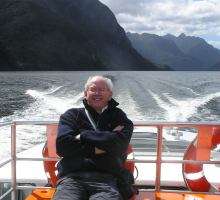 Geoff Smith
Hampshire, England
---
December 14, 2017
A. Hi Geoff,

I'd be a little hesitant to recommend ferric chloride as that might lead to the initiation of corrosion, it is an outdoor application after all.

I'd suggest they choose a matte silver finish automotive paint to be painted on the SS carefully.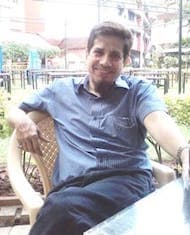 Khozem Vahaanwala
Saify Ind

Bengaluru, India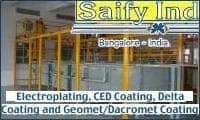 ---
---
How to give steel a dull appearance?
October 9, 2020
-- this entry appended to this thread by editor in lieu of spawning a duplicative thread
Q. I am making cabinet fronts with HRPO steel because I like the dull appearance of the pickled and oiled steel. However the sheets have too many shiny scratches that need to be dulled or sanded/drawn then dulled because the sanding/drawing machine makes shiny scratch pattern.

Do I have any options other than blasting? What are the pros and cons to different blasting media for this app.

Thanks.
Greg Simons
hobbyist - Portland Oregon
----
Readers: for additional perspectives, situations, & solutions please see the following rather similar threads --
15539. "How to Make Stainless Steel Duller"
33961. "How to Darken Stainless Steel"