Where the world gathers for
plating, anodizing, & finishing Q&As since 1989
-----
Cadmium Plated or Galvanized Bolts? Appropriate Uses in Structures?
An ongoing discussion beginning back in 1999 ...
1999
Q. I am reviewing structural specifications for ship unloading machines, and marine structures, and note the following typical requirement: "bolts shall be cadmium plated and passivated". I am interested in establishing, in simple terms, why cadmium plating is appropriate in some instances and galvanizing in others.
Are there any simple guidelines to the selection of bolt protection system in given circumstances e.g. marine/coastal environment, weak acid environment (due to water mixing with materials such as coal/coke or sulphur for example)?
In addition are there any embrittlement concerns with cadmium plating of high strength structural bolts (i.e., ASTM A325 [affil. link] and ASTM A490M [affil. link] )?
Alan Ward
- Vancouver, BC, Canada
---
1999
A. Hi, Alan.
A simple corrosion resistance guideline is that cadmium is better in salt atmospheres than zinc, but hot-dip galvanizing is usually so much heavier than cadmium plating that it will easily more than make up the difference. But corrosion resistance isn't really the issue these days :-)
There was a time when cadmium plating was used almost interchangeably with zinc coatings, but that was before the bioaccumulative toxicity of cadmium was realized. Nowadays cadmium is never specified for corrosion resistance alone -- but only where its unique combination of properties makes it indispensable. Those properties include malleability, lubricity, freedom from stick-slip, freedom from the bulky & sticky corrosion products of zinc, sacrificial protection for steel, and galvanic compatibility with aluminum. If none of these properties is important except corrosion resistance, a huge selection of coatings is available; if every one of these properties is important, then there is no acceptable substitute for cadmium (if something had all the properties of something else, it would be that something else). But the most common case is that some of these properties of cadmium are important, and that's where we get into picking the ideal substitute to match the important properties for the particular situation (in most cases it's a plating of a zinc alloy like tin-zinc or zinc-nickel).
High-strength fasteners should be baked for hydrogen relief, and if done properly, embrittlement issues are minimized, especially if a "porous" cadmium electroplating process has been used that allows hydrogen de-embrittlement procedures to work well (check into LHE cadmium plating, and TiCad). But check ASTM A490M [affil. link] because you find that it simply prohibits plating or galvanizing.
Hot dip galvanized coatings are, as mentioned, much thicker than electroplating, so it is necessary to use special threading allowances so the nuts and bolts don't jam. One such approach involves not galvanizing the threads of nuts (usually by cutting the thread after galvanizing rather than before). Good luck.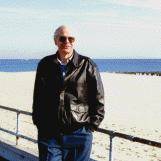 Ted Mooney
, P.E.
Striving to live Aloha
finishing.com - Pine Beach, New Jersey
---
2000
A. Dear Mr. Ward,
there is a new system for coating high strength structural bolts. It is very suitable for marine/coastal environment and gives better corrosion resistance than hot dip galvanizing.
The name is ZN®. It is based on a zinc powder which forms a layer similar to hot dip galvanizing on the bolts (ZN® is different from sherardising). The advantages are: better uniformity of the layer (important to get a good thread), no hydrogen in the process (no hydrogen embrittlement), very environment friendly process, very good corrosion resistance.
Best regards,
Peter Kordt
- Hagen, Germany
---
November 2014
Gentle readers: While proprietary processes may include improvements, please see letter 8591 where a discussion of generic Sherardizing is pursued. Supporting advertisers make this forum available for camaraderie and technical discussion, and really can't be expected to pay for advertisements by their competitors who chose to not support this site. We'd have to post almost a hundred ads every day from China alone if we went that way.

Also, while I don't like to be argumentative, claims that new processes gives better corrosion resistance than hot dip galvanizing must always be taken with a grain of salt because hot dip galvanized parts have survived 75-100 years and we obviously have no real-world experience even approaching that with new processes. And accelerated corrosion testing is notoriously non-representative of actual service life for zinc coated parts because in the "real world" a glassy protective zinc carbonate surface grows over the years from a reaction with the small amount of carbon dioxide in the atmosphere, and offers outstanding corrosion resistance, but accelerated tests must pretend this doesn't happen and just see how fast they can dissolve zinc.
Regards,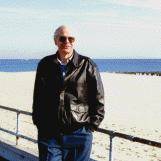 Ted Mooney
, P.E.
Striving to live Aloha
finishing.com - Pine Beach, New Jersey
---
"Hot Dip Galvanizing
A Guide to Process Selection & Galvanizing Practice"
by M. J. Hornsby
from Abe Books
or

Affil. Link
Your purchases make finishing.com possible
"Hot Dip Galvanizing of Steel Structures"
by Kuklik & Kudlacek
from Abe Books
or

Affil. Link
Your purchases make finishing.com possible
2002
Q. I need information; I need hex bolts hot-dip galvanized.
Thanks,
Agustini Ramirez Jose Manuel
- Lima, Peru
---
January , 2012
A. Hi, Agustini.
The hot-dipping process usually involves cleaning, fluxing, immersion in molten zinc, and a chromate final rinse. Processing of bolts will probably involve a spinning step to help keep the threads clear of zinc bridging. We have hundreds of threads here about hot-dip galvanizing, but they tend to be Q&A's about narrow aspects of the process, rather than presenting the topic in multi-chapter organized tutorial fashion. So if you are looking for a general introduction, faster progress may be made by consulting instructional texts on the matter.

Good luck.
Regards,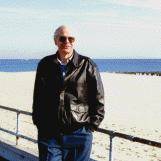 Ted Mooney
, P.E.
Striving to live Aloha
finishing.com - Pine Beach, New Jersey
---
---
Corrosion between SS316 fasteners and Hot Dipped Galv Elect Enclosures
October 9, 2018
Q. I am trying to help a contractor pick a suitable fastener to install on electrical panels on a bridge. Panels are decades old, in a marine / salt air / environment. It has been spec'd that they should use SS316 fasteners. The fasteners are 1/4"-20 x 1-1/4" Flat Head Mach Screws. The boxes are threaded and the holes for the FHMS are countersunk. The galvanic action in the environment is very strong, and the fasteners actually corrode in a short span of time. You cannot readily find 1/4"-20 anything hot dipped galv, much less a FHMS. Is it possible that a cadmium plated screw would hold up any better? I know Zinc and Stainless are far apart on the anodic table, but Zinc and Cadmium are fairly close.

Contractor will need about 2000 screws to re-attach all the panels on a bridge in NY Metro area.

All help appreciated
William Taylor
manufacturer - Totowa, New Jersey USA
---
October 2018
A. Hi William. What material are the boxes being bolted to? Is that galvanized steel as well (because anything that is metallically connected is part of the galvanic corrosion system).
I don't think SS316 fasteners will galvanically corrode, because they are noble with respect to the galvanized surfaces. But in addition to SS316 you might consider fiberglass screws if the load isn't great -- they are readily available in 1/4"-20 x 1" and might be available 1-1/4" long with a deeper search.
I don't think cadmium plating would be either useful or environmentally acceptable. Good luck.
Regards,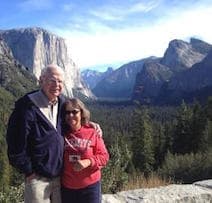 Ted Mooney
, P.E. RET
Striving to live Aloha
finishing.com - Pine Beach, New Jersey