Where the world gathers for
plating, anodizing, & finishing Q&As since 1989
-----
Tin refining: Optimum pH, additives & inhibitors
2006
Q. I would like to know what is the ideal pH for Tin electro-refining? My system is Tin sulphate in sulphuric acid Tin bath. The pH is 0.05 in a 8% sulphuric acid bath and 0.9 in a 3% sulphuric acid bath. I would to know to what extent the pH affects the solubility of additive?

Thanks,
Brigitte Peck Ki Laou




2006
A. 2005 issue of Metal Finishing Guidebook & Directory, pp.250
recommends optimum composition for Stannous Sulphate Bath

Tin --- 40 gms/liter
Sulphuric acid, 100% --- 120 g/l
Additive --- As recommended by Manufacturer

1992 issue of MFGD, pp.270
g/l
Stannous sulphate --- 30
stannous tin --- 15
Sulphuric Acid --- 172
Additive-As recommended by Manufacture
Some of the additives used (pp.272) are; phenol- or cresol-sulphonic acid, gelatin, Beta-naphthol,resorcinol and proprietary addition agents.

Not knowing exactly what are your additives, it is best to get in touch with your supplier.
Hamilton Solidum




---
2006
A. pH less than one requires special electrodes to measure. Measuring pH to two decimal places is very difficult and of no importance in normal electrodeposition.
Most acid tin plating processes operate at about 80-90 g/l sulphuric acid. % is meaningless unless you specify by weight or volume. At this concentration, measuring pH is even less use. Titrate. The solubility of the usual additives for tin plating are not affected at this level, that is one reason they are chosen. For electro-refining, the requirement for additives should be minimal. Presumably you only need a cohesive deposit not the fully bright finish normally associated with tin plating. The less additive you use, the purer will be the deposit -- try running with no additive.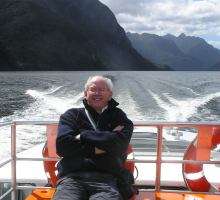 Geoff Smith
Hampshire, England



---
---
2006
Q. For the bath we used
1) Sulfuric acid 100 ml/lt
2) Stannous sulphate 30 gr/lt
3) Tin 15 gr/lt
Tin anode Slab composition is Tin 97% and Silver 3%
Cathode is stainless.
temperature = 25-40 °C and current density is 16 amp/sq.ft

Questions:
- Why the anode doesn't dissolve?
- Why the colour of solution is black? What the colour should be?
- What is the form of tin use? Tin is solid or dissolved into the solution before add? If dissolved what would we use to dissolve tin before add?
- Why tin almost not deposit on the cathode? Normally what is the rate of deposit of tin on the cathode?

Thanks in advance for your help,
Kanokporn J.




---
---
Non-proprietary inhibitors for tin electro-refining
2006
Q. I am conducting a tin electrorefining experiment; would like to know whether I could apply any alternative inhibitors such as polyethylene glycol, thiourea [adv: item on eBay & Amazon] and chloride ions without using any proprietary additive? And what is the suitable quantity for the alternative inhibitor?
Brigitte Peck Ki Laou [returning]




---
---
2007
Q. Tin sulphate and Tin metal are always applied together in tin plating operation. I would like to know what kind of tin metal is it referred? How can I dissolve the tin metal in sulfuric acid tin bath?
For example in 1992 issue of MFGD there is a formulation cited:
g/l
Stannous sulphate --- 30
Stannous tin --- 15
in 2005 issue it is mentioned as:
Tin --- 40 g/l

I would like to know are tin, stannous sulphate, stannous tin the same thing?

Regards

Brigitte
Brigitte Peck Ki Laou [returning]




2007
A. Stannous tin is one form of tin, while tin sulphate is an ionic compound containing stannous tin.

Tin (chemical symbol Sn) dissolves in solution as either stannous tin, Sn(+2 valence), or stannic tin, Sn(+4). Stannous sulphate, SnSO4, contains 55.3 wt% stannous tin, so dissolving 72.3 g/L of stannous sulphate creates a solution containing 40 g/L tin (stannous). Or, one could dissolve 40 g/L of tin metal in a sulfuric acid solution. Tin electroplating requires organic additives, e.g., 60 g/L phenol sulfonic acid + 2 g/L ethoxylated naphthol sulfonic acid (both toxic), to avoid tree-like dendritic plating at the cathodes and stannic tin formation at the anodes. Pure tin anodes dissolve to maintain the concentration of dissolved tin.
Lots of tin information here (although nothing useful re. plating): https://en.wikipedia.org/wiki/Tin

If interested in recycling 'tin cans,' be aware that the tin plating is typically only 5.6 grams/square meter (total weight on both sides), although can be as little as 2.2 or as much as 14 g/m2.

Possibly, the price of tin will rise owing to Bolivia nationalizing the Vintos mine and Indonesia arresting Koba Tin executives, both 12 Feb 2007.
Ken Vlach [deceased]
- Goleta, California


Finishing.com honored Ken for his countless carefully researched responses. He passed away May 14, 2015.
Rest in peace, Ken. Thank you for your hard work which the finishing world, and we at finishing.com, continue to benefit from.



---
---
What pretreatment for stainless cathodes for tin refining
2007
Q. I would like to know if there exists stainless steel tin cathodes for tin electro refining application? Whether the pretreatment and activation are done by the manufacturer?
Brigitte Peck Ki Laou [returning]




2007
A. You need to do some homework before you jump into this. The cathode is not activated if you want to peel the layer of tin off. You would actually passivate it or electropolish it. The plating chemistry gets very tricky when you use insoluble anodes which you must do to get nearly pure tin.
James Watts
Navarre, Florida



---
---
March 15, 2014
Q. I am wanting to refine a tin bar. I want to plate from an impure anode to a pure cathode. Can this be done and if so what is the recipe for the electrolytic?
Joe Lang




March 2014
A. Hi Joe. We appended your inquiry to a thread which looks like it answers it. But post again if you have remaining questions. Good luck.
Regards,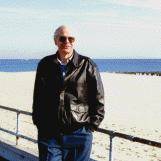 Ted Mooney, P.E.
Striving to live Aloha
finishing.com - Pine Beach, New Jersey



---
June 19, 2014
Q. I am electrowinning tin to remove "junk" metals. In the junk I are some precious metals, mostly gold. Can I use HCl or is sulfuric better?
Joe Lang [returning]




A. I have no clue as to what your setup is, but I would expect all of the trash metals to plate out with the tin. You will have to find out what voltage and current density is optimal. The pH might be critical. Not knowing the chemistry or the proposed tank I would guess that sulfuric might be a tiny bit better as the HCl probably will have a bit of chlorine gas coming off of the anode.
James Watts
Navarre, Florida
June 20, 2014



---
---
July 10, 2017
Q. I have a question. What is the purpose of adding glue & eugenol into the electrolyte in tin electro-refining process. Thanks in advance.
Afiq Haikal Ahmad Jamal




July 2017
A. Hi Afiq. I cannot say that glue & eugenol are the ideal additives, or how much is optimal, but to the general question of "why?", the answer is that organic additives of this sort are drawn to the highest current density area of the electrodeposit and tend to shield or insulate it somewhat, with the result being more, smaller, denser crystals and more even deposit thickness.
Regards,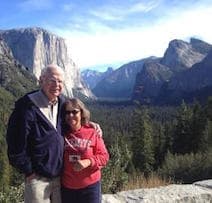 Ted Mooney, P.E. RET
Striving to live Aloha
finishing.com - Pine Beach, New Jersey