Where the world gathers for
plating, anodizing, & finishing Q&As since 1989
-----
Zinc Plating with Trivalent Chromate is blistering after baking
An ongoing discussion from 2001 through 2015 . . .
2001
Q. What causes Alkaline Zinc plating to come off in small bubbles (about 1 mm across) in patches that look like wave patterns on the surface of heavy gauge steel components? The problem only becomes apparent after the components are assembled and then the product, a telecommunications box is heated through 30 to 60 °C cycles for 24 hours.
Paul Cackett
---
2001




A. Hi, Paul.

It's probably inadequate cleaning which is marginal enough that you don't discover the limited adhesion until it's thermally cycled.




Ted Mooney

, P.E.




Striving to live Aloha




finishing.com - Pine Beach, New Jersey






---

2001




A. You have an adhesion problem with your plating. Some things to look for: - Proper maintenance of cleaning stages at plater - Incompatible and/or new types of dirt/oil/contamination on the parts before they are sent to the plater - Too much organic additives in plating bath - Metallic contamination of plating bath These are a few basic things you will want to check out.




Tim Neveau




Rochester Hills, Michigan






---

2001




A. It sounds as your zinc layer is too brittle, probably the brighteners are out of balance. First of all try to work without any brightener addition for a while, then add only the make up brightener. How about conditioner, do you add it regularly? You should use it regularly. How many microns do you plate? If the coating is too thick (over 20 microns) it might crack. I assume that the parts that come off are small and brittle, otherwise it might be a poor cleaning problem.





Sara Michaeli




Tel-Aviv-Yafo, Israel





---
---
Blisters in Zinc Plated Components
2004
Q. Dear sir,

We do zinc plating of the components used in automotive filter industry. and we had faced a problem of blisters on a major level. Whenever we pass the components thru an oven on an elevated temp. it gets blisters. Could you please give me the fishbone diagram of blister.

Regards,
Sumit Shrma
2004
A. Mr Shrma,

You should check the following.

1) pretreatment. Clean surfaces before plating. No water break.
2) Do you have a filter on the acid zinc ?
3) if its cyanide zinc , do you use a zinc purifier ?

Removing a blister problem is a question of bath cleanliness, solution maintenance and good pretreatment and activation before Plating.

One good system is Alkaline Cyanide free Zinc, which needs good cleaning before plating, adheres well and passivates very well to a good blue.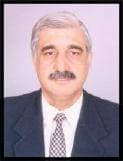 Asif Nurie
[deceased]
- New Delhi, India
With deep regret we sadly advise that Asif passed away on Jan 24, 2016
---
---
Multiple threads were merged: please forgive repetition, chronology errors, or disrespect towards other postings [they weren't on the same page] :-)
---
---
2006
Q. At the metal stamping company where I work we stamp out parts from COLD ROLLED STEEL, CQ, ASTM A109 [affil link], (HRB 40-65) and then send then to our supplier for Zinc Plate Trivalent Chromate per ASTM B633 [affil link] Type 111 SC2. We then ship the parts to our customer where they apply a rubber seal around the inner edge. The parts are heated to 400 deg for approx. 2 Min and they seem o.k. but then they go into a oven to cure for 4 hours at 400 Deg. When the parts come out approx. 60% have blistered (looks like a bad tint job on a window). We have done brainstorming and talk to chemist and yet to come up with an answer to why this is happening. One answer we could never get is what is the Max temp. you can bake Zinc without causing possible damage? We were told 700 °F but no one has a definite answer. I would appreciate any help on this matter.
Lisa Wheeler
---
2006
A. Lisa,
The MAIN cause of blistering in zinc plating is poor pre-treatment. What that means is, poor removal of oils, solids and smut. Also poor activation. If your plater is doing everything he is supposed to, those parts should not be blistering.
JEFF W LENTZ
---
2006
A. Lisa, I would like to start by clarifying that the type of chromate or passivate being used has nothing to do with the blistering problem.
Blistering can come from many sources.
#1.Poor cleaning and poor activation before plating.
#2.Highly stressed zinc deposits originating from improper bath chemistry balance, using improper current density to plate, and or overload of brightening agents can open the door to many post plating problems including blistering or latent blistering. Improper bath chemistry can and will cause high organic inclusion in the plate and can cause stress. Baking at a high temperature may cause the plating to "pop" due to stress and or poor adhesion from improper part preparation.
#3. Extremely high thickness of zinc deposit. You don't mention what type of zinc plating is used here but there are definite problems that can be associated with each of the three main zinc plating baths used today. The most common baths used would be alkaline non cyanide, acid chloride, and alkaline cyanide zinc. There are potential problems with each bath. The most forgiving bath being the alkaline cyanide zinc bath. It is also perhaps the most least used in todays world. Alkaline non cyanide deposits can be problematic if the bath chemistry not kept in proper parameter.
Have you verified the thickness of zinc plate?
Lisa, If I would assume that this is a job that has shown success in the past, then I would have to point to making sure the base material is not causing the problem,(nothing has changed?), then look specifically at the part cleaning and activation prior to entering the plating bath, then look at the plating deposit itself.
If I would assume that this is a brand new job, with a new process, I would also look at the operation of applying the rubber seal to insure that the temperatures, and any chemicals being used, are under control.
Terry Miller
---
February 7, 2012
Q. We are getting Zinc Plate Per GMW 3044 9472/0 Clear Trivalent Chromate. Flaking and blistering after our customer puts rubber mold on the parts; the temperature of the post back is 375 °.


Does anyone know what would cause this? What is the max temperature zinc plating can withstand?
Lisa Wheeler
[returning]
---
February 14, 2012
A. Hi Lisa.
How long after the failure are we seeing this part? Unless I am misconstruing what I see, the component seems to be covered with rust or scale. You can't satisfactorily plate a brown part.
You say the component is made of cold rolled steel. Was it subsequently heat treated? If so, is any information available about the heat treating sequence and the pre-plate sequence? This doesn't look to me like cold rolled steel unless a lot of time elapsed between failure and photograph.
Perhaps you hadn't seen the responses to your earlier inquiry, but I concur with others that you probably have a cleaning/pretreatment problem. Good luck.
Regards,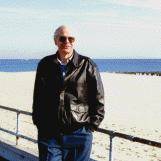 Ted Mooney
, P.E.
Striving to live Aloha
finishing.com - Pine Beach, New Jersey
---
February 24, 2012
i. Ted,

The part in the picture is right after the parts came out of post bake. The material is CR 1020 - 1030 and is not heat treated. Below is the process our customer does to apply the rubber molding after plating.

Molding Pressure: 150KG
Molding temp: 340-360 °F
Cure time: 100 Sec
Mold Cavities: 20
Post cure Temp: 400 °F for 24 hours.

I hope this gives you a better understanding.
Lisa Wheeler
---
February 27, 2012
A. Hi, Lisa. Those temperatures and pressures don't sound that threatening to me, but I don't have personal experience with that sort of operation. Hopefully someone who does will step up.
Regards,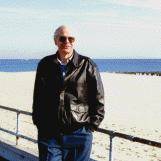 Ted Mooney
, P.E.
Striving to live Aloha
finishing.com - Pine Beach, New Jersey
---
March 11, 2012
A. Dear Lisa,

Zinc plating normally withstands a molding temperature of 150 degrees without flaking off like this. Either the plating is not adhering well enough, or the base metal is clearly not CRC and is Hot Rolled Sheet which was pickled before coming to the press shop.

Such flaking off is quite common with Hot Rolled Steel due to porosity, and gases coming out during the molding process. Even CED coated or Zinc Nickel plating over HR Sheet parts sometimes peel off.

For parts that will be molded over after any plating or coating, the only solution would be to use better grade steel in the first place.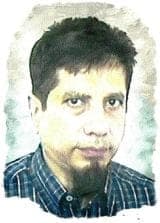 Khozem Vahaanwala
Saify Ind

Bengaluru, Karnataka, India

---
April 15, 2012
A. Yes I agree with Saify Ind sir, that zinc plating can withstand a heat up to 150° while moulding, and beyond this zinc gets cracked and can have a similar finish too.

Jayakumar Selvaraj
metal finisher - Chennai, Tamilnadu, India
---
April 15, 2012
A. Perhaps the gasses from rubber molding are playing a role. Have you tried baking plain steel pieces without rubber molded into them?
G. Marrufo-Mexico
Guillermo Marrufo
---
---
February 17, 2012
Q.
Would like to know the remedy of the Blistering during Baking for the Zinc Plated austempered parts . The black layer formation after austempering is a suspected cause .
How this can be cleaned prior to plating ? Even after anodic cleaning the black layer is not getting removed ...
Billy Joel
---
April 15, 2012
Q. Sir,

We have Alkaline Zinc Plating Process here in the Philippines and we encountered Bubbles/Peel off after 3 to 5 days curing time. Our degreasing bath is newly drain and also our electrocleaning bath is newly drain. We conduct Hull Cell test using 5 amperes at 15 minutes but no bubbles and not shiny condition. Can you help me how to prevent bubbles? Our bath concentration is 120 g/L of NaOH and 12 g/L of metallic zinc.

Thank you and more power...
Joms Quimio
---
April 25, 2012
Q. Hello,

Our company is producing rubber based products. One part of the production are also bumpers, which consists of metal part on which we inject rubber. Metal part has to be surface protected according to customer demands; screws protected with black passivation ( DIN 50979 [affil link] Fe//ZnNi8//FN//T0)and the demand is also that final product has to withstand natural salt spray test for 240 hours without optical changes.

Base of our problem is in our manufacturing process. Mould rubber injection has to be heated to app. 180 ° and that means that screw is also heated to this temperature. When we put finished product to salt spray test, red corrosion starts to appear at 160 hours, which is not okay.

We made comparison between final product with vulcanized rubber and base screw with just surface protection and result is that screw without injected rubber withstands the test with no problem. As I found out, problem lays in heat impact on the screw; because of increased temperature, passivation film cracks and in salt spray test corrosion starts to appear in those cracks.

We also tried to protect passivation film with organic lacquer, but it doesn't remove the problem, just red corrosion appears a little later.

Does anybody has some experience with galvanic protection which can withstand temperatures 180 - 200° C without cracks? Screws used for the products are with very small threads, ST 6,3 or M4.
Does transparent passivation withstand heat better than black, or do you recommend some other form of surface protection?

Thanks for all your answers in advance
Primoz Medved
---
June 5, 2012
A. I don't know if you use a trivalent black coating over your zinc nickel but usually an hexavalent chromate loses almost all its corrosion protection after heating. The trivalent chromates have better heat resistance.
Alexandre Lapointe CEF
---
---
Alkaline Zinc Plating is Peeling in Tiny Crystal-like Dots
December 26, 2015
Q. Dear sir

We are having problem of zinc peeling of from base article. It's not big flakes removing or opening the base metal but it is very thin and small crystal-like dots getting removed while finger scrubbing.

Is it possible that excess zinc content causes this? Our ratio is 14 g / ltr

One advice came to us to filter the tank ... Can you advise me that I should direct filter it or I have to filter, and with adding any chemical? If it is so, help me with telling the name of chemical.

Ours is alkaline non-cyanide zinc plating with 2 tanks having capacity of 1509 ltr each and trivalent yellow in appearance.

Awaiting your reply

Thanks,
Ritesh Shah
December 27, 2015
? What is the "Base" metal? Leaded steel?, Leaded brass, Tellurium copper?, Stainless steel ... What is the surface preparation?

Robert H Probert
Robert H Probert Technical Services

Garner, North Carolina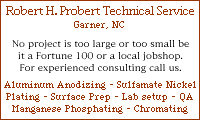 ---
January 12, 2016
A. Blister on Zinc Plated part- part is not cleaned right, or too high thickness on part, or check brightener -- may be unbalanced.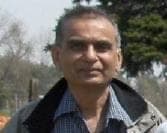 Popatbhai B. Patel
electroplating consultant - Roseville, Michigan
----
Ed. note: Peeling/blistering in alkaline zinc plating is a perennial problem. For more perspectives and experiences, readers may be interested in:
Thread 50564, "Delayed Blistering in Alkaline Zinc Electroplating"