Where the world gathers for
plating, anodizing, & finishing Q&As since 1989
-----
RoHS Compliance Confusion - Hexavalent but less than 1000 ppm?
2006
We manufacture a zinc dichromate plated hose fitting used in our customer's electrical pressure washer. I've done a number of searches on RoHS related issues, but I'm still not exactly clear on compliance requirements for RoHS. Our customer believes that as long as the levels of Pb and Cr6 are less than 1000 ppm, then our part should qualify as RoHS compliant. But our plating factory tells us that hexavalent chrome plating is definitely not RoHS compliant, no matter what the ppm amount. If there is a hexavalent chrome plated part with levels of Pb and Cr6 less than 1000 ppm, doesn't a conflict in compliance exist? Is the part RoHS compliant or is it not compliant and why?
Joshua Robinson
---
2006
Well, I thought the dozens of dialogs on this subject on the pages of finishing.com would help sort this out for us all, but with July 2006 just about here, I too am still confused. The problem, if I can mount the soapbox I see here, seems to be that there is not a good mechanism for resolving the official interpretation of the governing body.

So after all these years, we have nothing but personal opinion ("The way I read it is . . ."). So here we are at the end of May with the galvanizing associations of the USA insisting that galvanizing--despite the known lead contamination--is (virtually) always compliant . . . no action necessary; while the plating industry is busy reformulating electroless nickel to eliminate traces of lead. To the galvanizing industry, a hex chrome quench is no cause for concern; to the plating industry, if the conversion coating wasn't designed to be hex free, it's assumed to be non-compliant. (See editorial on this subject)

I would go the route that if the parts were conversion coated in a hex-free process they will be okay, while if they were hexavalent chrome conversion coated you are not necessarily non-compliant unless testing shows it to be so, but you are way out on a limb, and need to go back. A hexavalent chromate conversion coating is easily removed with a pencil eraser, so those who say it is not a homogeneous product have ammunition on their side.

I would be pleased if someone would kick that soapbox out from under me and show me where I am wrong so I can understand the compliance issue as well.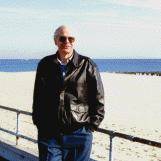 Ted Mooney
, P.E.
Striving to live Aloha
finishing.com - Pine Beach, New Jersey
---
2006
Hi Ted
Long time since I last visited your forum and I'm comforted to see so many questions on the hex chromate issue. Unfortunately answers to the questions are not all that conclusive.

My company is in the process of analysing every part we use for lead, cadmium, mercury and hex chromate to assure our parent company we are free of substances of concern (ELV or RoHS compliant).

We use an XRF successfully on each part until finding chromium. If the part is plated we then need to determine whether the chromium is hexavalent or trivalent.

The test follows an ISO procedure using 1,5 diphenolcarbazide dissolved in acetone [adv: item on eBay & Amazon] and ethanol. This solution is then dissolved in orthophosphoric acid and DI water. The test relies on applying the solution via a dropper to the sample and looking for a colour change to red or violet colour.

We have had mixed results using this test on known hex chromate plated parts. I was wondering whether the age of the part, poor preparation or some other mechanism influences the end result?

When testing some parts according to the ISO procedure, the chromate coating exfoliates and sits in the test solution as an insoluble precipitate. There is no color change in some tests while others produce a slight violet hue.
Has anyone out there experienced similar results using this procedure?

Is there another procedure which gives a more reliable result for determining the presence of hexalalent chromate?

Thanks in advance for all responses.
Graham Dodd
---
2007
Hi Graham,

Both hexavalent and trivalent chromium can be detected and measured through titrating. You need to find the suitable acid to solve the surface in acid.

For chromium VI, a simple titrating of solution + KI+ H2SO4 against sodium thiosulphate [affil link] using Starch solution as indicator. Usage of sodium thiosulphate at disappearance of blue-black colour is the hexavalent chromium point.
Amir Taghaboni