Where the world gathers for
plating, anodizing, & finishing Q&As since 1989
-----
Using magnesium hydroxide in metal removal in treating waste water
2006
How we can use Mg(oh)2 to reduce Cd, Cr, Ni ,.....in our waste water flow in big facility?
FRAN
---
2006
Although you would need a wastewater treatment consultant or a magnesium hydroxide distributor to guide you with the details I can give you the 25-cent intro, Fran. And we have many other threads here about magnesium hydroxide, beginning with letters 16 and 565. Patient application of the search engine will find the rest.
Magnesium hydroxide is a very affordable and exceptionally safe neutralizing agent, but it has three limitations: speed, inability to reach high pH, and a tendency to clog valves and pipelines.
The 1st and 3rd shortcomings are because magnesium hydroxide is not a liquid, but a slurry of small magnesium hydroxide particles. It can take hours for these particles to fully interact with the wastewater stream, and any treatment scheme that involves less than 90 minutes of neutralization time probably will not work.
The terminal pH of the neutralization cannot exceed the pH of magnesium hydroxide which is, I believe, not much over 9.0. This is ideal in some cases, but the residual solubility of many metals is too high at this pH, and the stream must be brought to pH 10.0 or 10.5 or even 11.0 for effective treatment.
Sometimes magnesium hydroxide is used in concert with a stronger alkali like sodium hydroxide.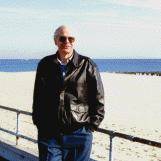 Ted Mooney
, P.E.
Striving to live Aloha
finishing.com - Pine Beach, New Jersey
---
2006
Removing chelators in industrial wastewater stream? in case of having chelators(unknown) in the industrial wastewater influent (including heavy metal like Cd, Cr , Ni,..., )how can we remove chelators, (oxidizing them with chlorine is one of the solution ), because They are interfering with hydroxide precipitation process. Chelators, especially when dealing with variety of unknown of them, are big problem in big facilities.
Fran
---
2006
Fran, please provide your last name and city. This is not an anonymous service and we can't print any further messages from you without printing your identifying info. Thanks.
Industrial wastewater treatment requires experience, but a common approach to chelate breaking is low-pH / high pH. The pH is first brought quite low which tends to break the chelate. Then you put in a strong dose of a salt of an unregulated metal such as calcium, aluminum, iron, or magnesium. As you then raise the pH, the intention is that the unregulated salt gets tied up in the chelator so that you can precipitate the regulated metal at high pH. The simplest implementation, if it works on the particular waste, is to lower the pH and then simply raise it with lime. Jar tests are in order.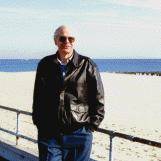 Ted Mooney
, P.E.
Striving to live Aloha
finishing.com - Pine Beach, New Jersey