Where the world gathers for
plating, anodizing, & finishing Q&As since 1989
-----
Passivation and laser etching of stainless steel

www.finishing.com is made possible by supporting advertisers ...
this text gets replaced with bannerText

RFQ: I intend to buy a electro etching machine for stamping our brand name on our produced ball bearings,portable type. I would like to have technical info.in this matter. WBR M.Shoja
MIR SHOJA
Tehran, Tehran, IRAN
2003
Ed. note: Sorry, this RFQ is outdated so private contact is no longer available, but public technical replies are still welcome! No public brand/source suggestions please ( huh? why?)



---
---
Q. I have an application where I am trying to laser etch a dark graphic on 17-4 stainless. After etching, the parts are then passivated in Nitric acid. My problem is that occasionally, the etching looks lighter and blotchy in some areas. The problem isn't consistent part to part or even across the entire part. I've heard differing opinions as to whether passivation should be performed before or after laser etching. Can someone give me a definitive answer as to the proper order of operations? Does anyone know the cause of the problem?
Shawn Heeter
Medical manufacturer - Allentown, PA USA
2006
A. You could laser after passivation and thus avoid the problem altogether. Bear in mind, the laser process does not impart any foreign substance to the stainless which would promote corrosion, and passivation is the process used to dissolve ferrous metals from the surface of the stainless steel.
Michael Georgiadis
- Durban, South Africa
A. Laser etching areas on stainless steel are indeed more susceptible to corrosion, and passivation treatments do have the tendency to remove the laser mark. What is often done is a full length passivation treatment prior to the laser etch, then a reduced-time passivation treatment after the laser etch. This helps restore corrosion resistance around the laser mark but you can stop short of the point where the mark starts to fade.

Ray Kremer
Stellar Solutions, Inc.

McHenry, Illinois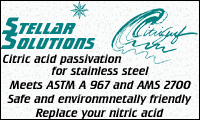 ---
---
Multiple threads were merged: please forgive repetition, chronology errors, or disrespect towards other postings [they weren't on the same page] :-)
---
---
Which Comes First, Laser Etch or Passivation?
Q. Googling "Passivation" and "Laser Etch" I keep coming to your web site. The comments I read provide informed insights and are quite helpful; but it is not clear in the techniques you or the other contributors advocate whether the etching is being performed before or after passivating. It has become an issue with our customer and I am wondering if there is a collective consensus on which should be the final process step.
Ed Schussler
June 27, 2011
Surgical Instrument Company - East Hanover, New Jersey, USA
A. Ed,
Passivation is always, always, always, the final step in manufacturing or fabrication of a stainless steel item.

The sticky wicket with laser marks is that many marks are unable to endure the acid bath for the entire length of time needed for passivation. It's always better if the laser setting can be adjusted to produce a more resilient mark, of course, but the more common work-around is to perform a full-length passivation prior to marking, for the sake of the part as a whole, and then a shortened-length passivation after marking, for the sake of the mark itself.

Ray Kremer
Stellar Solutions, Inc.

McHenry, Illinois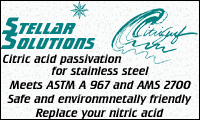 ---
---
Multiple threads were merged: please forgive repetition, chronology errors, or disrespect towards other postings [they weren't on the same page] :-)
---
---
How to put black indicator marks on stainless steel
Q. Hi Folks

I am working with some very small diameter (1.54mm) stainless steel 316L tubing. I would like to blacken this stainless steel as an indication marker for a medical device. Any suggestions on the best way to go about this?

Cheers
Fionn Lahart
- Dublin, Ireland
August 8, 2012
A. Hi Fionn.
There are so many ways to blacken stainless steel (black oxide, black chrome plating, anodizing, and paint are a few), that it's hard to eliminate all but one and come up with a suggestion. But if you are talking about blackening just indicator marks, the fastest and easiest may be laser marking. For longest wear, it is preferable to machine indentations into the tubing where you want the markings, to reduce the wear on them and increase their longevity.
Regards,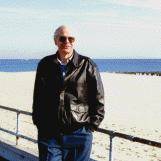 Ted Mooney
, P.E.
Striving to live Aloha
finishing.com - Pine Beach, New Jersey
A. Try stencil etching; you can use ac or dc current -- one of them should give you white etch, the other would give black etch. Good luck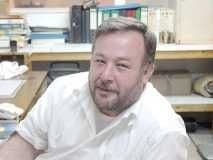 Khair Shishani
aircraft maintenance - Al Ain, UAE
A. I have used etching kits for years to mark 416 and 410 stainless gun barrels. The last couple of years I have been sending them over to a local engraving shop for laser engraving. The results are a million times better. They can make the etching as deep as I want and at the same time they can cut lines that are only a few thousandths of an inch wide. The diversity of pictures and fonts they can create is limited only by the software they have. They can even do custom images on demand. They simply scan them in and out they come. The best part is that it's dirt cheap.

Rod Henrickson
gunsmith - Edmonton, Alberta, Canada