Where the world gathers for
plating, anodizing, & finishing Q&As since 1989
-----
Food grade anodising update?

Q. Is there any further updates on the elusive food grade anodising topic, the last update I read was in October 2005. The pill company that we are doing work for is adamant about receiving food grade colour anodising certification for the (6063, 5005 and 6061) aluminium products that we are manufacturing for them. My research throughout Australia proved rather futile, much like the previous attempts by my manufacturing brothers in the USA. Any updates?
Russell Hamlet
>tooling - Brisbane, Australia
2006
A. C'mon now ... we are talking about probably 3 months of work for the USA government ... surely you don't expect them to have it completed in less than 5 years, do you?
Seriously, I'm not aware of the FDA doing anything to get color anodizing "approved". Although, now that I think about it..I remember as a kid, drinking out of little (approx. 6-8 oz) colored aluminum cups. I remember it well, as it imparted a "metal" taste on whatever was in the cup.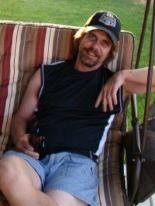 Marc Green
anodizer - Boise, Idaho
Retro aluminum tumblers
on eBay or


(as an Amazon Associate
& eBay Partner, finishing.com earns from qualifying purchases)


I also remember those colored aluminum tumblers well. My parents had a set of six or eight, about 12 or 14 oz in blue, red, and gold -- and maybe some other colors.
For the younger readers, hopefully the Amazon listing at the right will illustrate what we're talking about .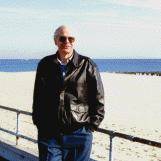 Ted Mooney
, P.E.
Striving to live Aloha
finishing.com - Pine Beach, New Jersey
A. Last time I asked my dye supplier I was told there was no US FDA approval.
Hard Clear with DI seal is all I am aware of that is permitted for food service.
Bill Grayson
metal finishing - San Jose, California, USA
A. FDA approval is a long and expensive process. The manufacturer is responsible for supplying all of the necessary test data for evaluation. I doubt if any dye manufacturers are even trying. Hardcoat anodize is not FDA approved. It is in another category called "GRAS", Generally Recognized As Safe. This status only states that these materials have historically been used in food contact applications without any health problems being reported to the FDA.
Chris Jurey
, Past-President IHAA
Luke Engineering & Mfg. Co. Inc.

Wadsworth, Ohio

? Hmm, now. I'll be the first to admit that purpose-made anodizing dyes are superior to make-do dyes. But if one were to dye the parts with food coloring dye it would certainly work after a fashion, no? And how could adding food coloring and a hot water or steam seal disqualify an anodized component?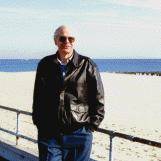 Ted Mooney
, P.E.
Striving to live Aloha
finishing.com - Pine Beach, New Jersey
---
---
Multiple threads were merged: please forgive repetition, chronology errors, or disrespect towards other postings [they weren't on the same page] :-)
---
---
Q. WE ARE LOOKING FOR THE BEST METHOD TO REPLACE EXISTING POWDER COATING IN AN ALUMINUM DIE CAST PART THAT SERVES AS MOLD FOR FOOD. THIS PART IS EXPOSED TO EXTREMELY LOW TEMPERATURES DURING ITS PRODUCTION CYCLE. WE LOOK FOR A RECOMMENDATION IF ANODIZE CAN BE USED AND IF THERE'S ANY GRADE THAT IS FDA APPROVED.
Gabriel Paredes
- Evansville, Indiana
2007
A. Most of the black frying pans are hard anodized. If the mold was stiff enough, it would work, especially if it had a similar teflon coating.
James Watts
- Navarre, Florida
A. Die Cast is over 15% NON-aluminum. You anodize aluminum, you do not anodize the other 15%. The cooling rate (and wall thickness) affects the amount of silicon on the surface which can exceed 15%. Be sure you do sample work before you sign a contract. Books are available to tell the best ways to anodize the aluminum that is on top of the surface of die cast "aluminum".

Robert H Probert
Robert H Probert Technical Services

Garner, North Carolina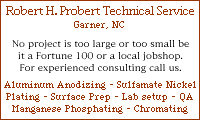 A. As far as I know, only class 1 coatings with Di water seal is GRAS (generally recognized as safe).
Bill Grayson
metal finishing - San Jose, California, USA
A. As Robert correctly pointed out, die castings are highly alloyed with elements other than aluminum and those elements inhibit (or prohibit) aluminum oxide formation. The result is an anodic coating with severely compromised corrosion resistance and certainly NOT something to be considered especially in a food industry application. One possibility might be to coat the die cast with a layer of pure aluminum through either aluminum plating (AlumiPlate) or ion vapor deposited aluminum (a.k.a. Ivadize). Typically either of these will deposit about 0.001" of pure aluminum which will 100% convert to aluminum oxide upon anodization. This pure oxide layer can then be DI water sealed and safely used for food service.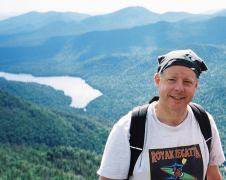 Milt Stevenson, Jr.
Syracuse, New York
---
---
Q. Maybe this is a silly question...but I just bought a bunch of the colored (anodized?) aluminum dishes that were popular mid-century (tumblers, pitcher, ice cream bowls). Can this stuff go in the dishwasher? If not, why not?
Erin Elizabeth
[returning]
- Kansas City, Missouri
September 15, 2011
A. Hi, Erin.
Sorry, that colorful aluminum glassware is NOT dishwasher safe. The problem is that dishwasher detergent is very alkaline, and alkalines readily attack aluminum and the anodizing on it. No aluminum in a dishwasher please.
Regards,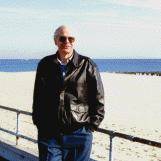 Ted Mooney
, P.E.
Striving to live Aloha
finishing.com - Pine Beach, New Jersey
Q. Okay...so another potentially silly question. What exactly does that mean? I don't really know what "anodized" means, so therefore I don't know the significance of it being destroyed on the cups. I am very aluminum illiterate. :)
Erin Elizabeth
(returning)
- Kansas City, Missouri
A. Hi again, Erin.
Aluminum is a very active metal, reacting almost instantly with the oxygen and water in the air to form aluminum oxide and hydroxide corrosion products on the aluminum surface. Anodizing is an electrolytic process that is conducted on aluminum to cause this oxidation to occur under carefully controlled conditions that result in the corrosion products forming a carefully engineered oxidized skin on the aluminum that will be stable, durable, and attractive. It happens that the anodized coating is rather like a microscopic honeycomb which can be filled with dye, then put in boiling water to swell the outermost layer of the coating, sealing the dye inside. The aluminum oxide coating is almost transparent at small thicknesses, so you can see the colorful dyes, but they can't leak out.
Anyway, dishwasher detergent can attack the aluminum oxide and even the aluminum, and really mess up the appearance of these items quickly. In as little as one dishwashing they will lose their luster and get whitish spots (mini volcanos) and become rough. Put some aluminum foil through a dishwasher cycle to get a feel for it.
Regards,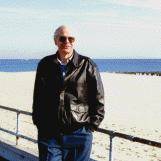 Ted Mooney
, P.E.
Striving to live Aloha
finishing.com - Pine Beach, New Jersey
A. Anodizing is a process that bonds oxygen to the surface of the aluminum, basically reverting the surface to a mineral known as Bauxite or aluminum oxide. Same stuff sand paper is made of and it's very hard. Immediately following the process, that surface is very porous, and will soak up most any dye or color. Then, of course, after the pores are full of dye, it gets sealed.
Eric Roy
- Lakeview, Ohio
July 13, 2017
---
---
Q. I recently purchased a vintage 1950s water/juice pitcher with four tumblers...almost identical to the set my family used when I was a kid in the 50's. This is yellow anodized aluminum with green tumblers. I brought these to our cottage for use at the dock, but my daughter has reservations about using these as she has heard all sorts of bad stories about using aluminum kitchenware. I'm sure it's safe for water, but is it dangerous to use these for acid foods like lemonade?
Jeanne Mott
concerned grandmother - Toronto, Ont. Canada
September 5, 2012
A. Hello Jeanne.
We have many threads about aluminum and food safety. Topic 22551 presents a broad range of input and opinion for your consideration, but I think lemonade is safe in those glasses. You or your daughter might also want to visit the Alzheimers Association website at alz.org for well-researched medical opinion papers. Good luck.
Regards,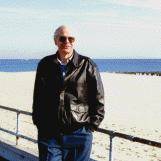 Ted Mooney
, P.E.
Striving to live Aloha
finishing.com - Pine Beach, New Jersey