Where the world gathers for
plating, anodizing, & finishing Q&As since 1989
-----
Removing zinc coating from a copper penny without hurting the copper
2006
I have a very old copper penny, which some collector (many years ago) coated in a silvery metal (I think zinc), I assume thinking that by coating it he would be protecting it. By removing the coating, the value of the coin would greatly increase, but I want to remove it without harming the copper underneath. Was there a procedure (during the 1930's & 40's) to coat coins and is there a way to remove such a coating?
Jay Cleland
---
2006
The usual rule is don't do anything to it. I am surprised that a penny from the 30s or 40s is valuable. Or maybe you are saying the collector was from the 30s or 40s but the coin is much older than that. Please tell us what coin it is and what you think it could be worth.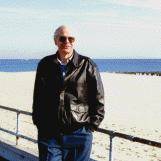 Ted Mooney
, P.E.
Striving to live Aloha
finishing.com - Pine Beach, New Jersey
---
2006
It is a 1909 S VDB penny, and would be worth about twice as much without the coating (over $1000)
Jay Cleland
[returning]
---
2006
Thanks. Sorry, I've never heard of that preservation method. A quick dip in muriatic acid [affil link] should make short work of a zinc coating, but I don't think I'd do it to a valuable coin.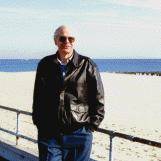 Ted Mooney
, P.E.
Striving to live Aloha
finishing.com - Pine Beach, New Jersey
---
2006
According to the 1980 Metal Finishing Guidebook (an oldie but goodie), zinc over copper alloys can be stripped by 1) Warm dilute hydrochloric or sulfuric acid, 2) 10-15% ammonium nitrate, or 3) Hot sodium hydroxide solution.
Chris Jurey
, Past-President IHAA
Luke Engineering & Mfg. Co. Inc.

Wadsworth, Ohio

---
2007
Sir

I think what has happened is years ago as a young lad we would take mercury out of a thermometer, and rub it on a penny to make it look as if it was steel. not very smart because mercury is poison. if you want to remove it do not use anything that would be corrosive to the coin someone had told you to use sulfuric acid don't.the old miners years back would pour mercury in their gold pans because it would collect the small particles of gold then the miner would have a problem of how to get the gold out and save the mercury. take a potato cut in half. now take a spoon and dig a hole in the potato put the penny in and put the potato back together wrap it in aluminum foil. start up your barbecue and place the potato on the grill after the potato cooks the mercury turns into a deadly gas don't stand around your BBQ the potato collects the mercury leaving the penny behind now throw away the potato . see if this works for you please respond

Don't eat the potato a lot of old miners lost their life by eating it.
Raymond Tuggle