Where the world gathers for
plating, anodizing, & finishing Q&As since 1989
-----
How to Start Up A Passivation Operation?
2006
I currently work in a manufacturing company. Right now we send out our parts that we produce out to get Passivated (QQ-P-35C [link is to free spec at Defense Logistics Agency, dla.mil], QQ-P-35 Type II). I really want to start doing this process in house. Could someone help me figure out what I need to start it up, I'm talking from the beginning stages. I don't have experience in the process so I'm starting up with zero. Please tell me what I should do to start, roughly how much an operation would cost to set up (we're talking small parts basically). Any help/advice would be greatly appreciated
Bill Totin
---
First of two simultaneous responses -- 2006

You should start by obtaining a copy of the specification, QQ-P-35C, which by the way has long been canceled (but folks still use it, including me), and get yourself a copy of ASTM A380 [affil link] while you're at it.
Bill Grayson
metal finishing - San Jose, California
---
Second of two simultaneous responses -- 2006

Not enough information to even guess.
Step one, Can you get by with only citric acid passivation? Safer and less corrosive to the building. Nitric will have to have an exhaust system with a fume scrubber and preferably with a neutralization adder.
Step two, how many parts per hour or day or week. How many do you need to run at a time? What size is small (that does not work!) Do you have space? Do you have someone to run it? Have you thought about the liabilities? Who is going to handle all of the paperwork? Who will do any lab work? Who will handle equipment failures/replacements?
How much will you save on outsourcing and transportation.
Oh yes, it requires salt spray panels at least monthly.
The list goes on and on, but it might be cost effective.
James Watts
Navarre, Florida
---
2006
If you need to ask the question - forget it.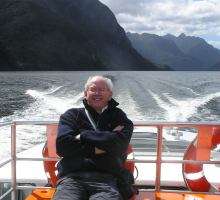 Geoff Smith
Hampshire, England
adv.