topic 40228
Electroplating onto glass
A discussion started in 1995 & continuing through 2017 . . .
(1995)
Q. We've been copper plating large pieces of blown glass for sale at different galleries in the U.S.We are using a sandblast resist tape that originally was made by 3M to sandblast gravestones to cut a pattern onto the glass pieces.then we are sandblasting the cut away areas through the tape to create the pattern that we are then painting with a conductive silver paint. At this point we are pulling of the tape and then putting the painted piece into the copper plating tank with beautiful results. Smooth or textured depending on the amount of electricity applied. Great process! The problem is we are unable to make the plating adhere to a smooth flat surface of the plates and platters with the above process.It will adhere to a piece when the pattern goes all around the piece , we believe actually shrinking a bit grabbing the piece holding tightly,but on flat surface or just halfway around a piece ,it is just pealing off. We are going to fire a luster glaze onto the surface(design pattern) ideally a copper luster(cheaper)or a silver luster ,hoping that it will adhere more to the glass and then hopefully the plating will adhere better, allowing us to plate flat or partially round surfaces. Does anyone have any suggestions that would help us. Any and all advice will be greatly appreciated. thank you
Jon Anderson
---
A. Michael Ruston of The Institute of Metal Finishing has secured a possible solution for you--

(1995)
Dear Mr Anderson, firstly allow me to apologies for taking so long to respond to your question. Hawking International, a Sustaining Member of the Institute of Metal Finishing replies:
If you apply "Liquid Bright Gold" to the glass and fire the glass at a temperature just below its softening point, a conductive film that exhibits good adhesion will develop. It should be possible to plate onto the gold film providing adequate connections can be made. Hawking International would be willing to supply samples if requested.
Contact is: Hawking International Ltd,
Surface Coating Technology, The Stenders, Mitcheldean,
Glos, GL17 0ZE, UK.
Michael Ruston
IMF - Birmingham, U.K.
Good luck.
Ted Mooney, P.E.
finishing.com
Pine Beach, New Jersey
---
---
(2006)
-- this entry appended to this thread by editor in lieu of spawning a duplicative thread
Q. I've been a glass blower for over 30 years and I have a small circular glass sculpture 11" in dia. that I would like to electroplate with copper. I would like to create a crusted, beaded organic type surface around the edges of the glass sculpture.
I'm wondering what kind of processes I'll need to go through to achieve this effect.

1. Will I need to sandblast the areas where I want the copper to adhere?
2. What chemical do I coat the surface of the glass with?
3. What will I need as far as electrical equipment goes?
a. what kind of transformer?
b. What type of electrodes or anodes?
4. Should I use plastic as a container for the chemical bath to electroplate?
5. What kind of chemical solution do I put the glass into, and does it have to be total submerged?
6. What size copper shavings will I need?
Thank you for your time.
Richard Furst
glass - Tucson, Arizona
---
(2006)
A. You would first of all need to apply autocatalytic electroless copper as your structure will be none conducting. This would involve immersing the structure in a catalyst solution containing palladium and tin ions, e.g. palladium chloride, tin chloride, and then dipping it into electroless copper solution, e.g. Shipley 3350 solution. This process does not require any electrodes and the copper ions will be displaced out of the solution by the presence of the catalyst on the structure. This process will build up a copper layer of up to about 5 microns in thickness. Generally the rougher the surface the better the adhesion of the copper would be. To build the copper layer up thicker you would then have to apply electroplating to the structure.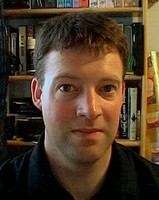 Dr. Gary Callon
University of Dundee
Arbroath, Scotland
---
(2006)
A. The electroless method might be best if you are doing large quantities but another idea to consider is silvering the glass and then plating using acid copper. The acid copper process is probably going to be cheaper and easier to operate than the electroless one.

In order to plate the glass this way you must first make it conductive with a conductive paint or you can silver the glass using the Brashear process.

You can find vendors for the acid copper bath and ingredients for the Brashear process using your favorite search engine.

I have copper plated glass and plastic tubing with this method. The adhesion is limited on smooth glass but the copper will hold nicely if the shape permits. Since your object is circular, the copper layer should hold itself on nicely.
Eric Prigge
- Huntington Beach, California
---
---
June 2, 2009
Q. I have a similar requirement for plating on glass (though a different shape) and need to know where to get sensitizer, activator, and plating solutions. A Japanese report I saw suggests a methanol rinse after sensitizing and activating to promote adhesion. I plan to try that, once I get set up.
Phil Ekstrom
- Shaw Island, Washington
---
---
September 20, 2015
Q. I had a question regarding the electroplating process. I'm trying to electroplate a backing of copper to start on a piece of stalactite ... It's been a very difficult and frustrating process. I'm not sure how to even begin. I've researched as much as I could via the internet and I'm running full force into a brick wall.

Stalactite is a glassy surface. I've roughed it with sanding grit to make the back more porous and painted a thin layer of copper conductive paint to it ... Let it cure and it chipped away. My second method included backing the stalactite crystal with an epoxy/resin and ... Fail. Lol

I've mixed the copper paint with the epoxy ... Same no luck. My hope is to plate a thin layer of metal to the back of the crystal and continue to add thickness and eventually electroplating to silver/ gold.

Any help would be phenomenal thank you in advance.
juan gonzalez
1984 - springfield, Illinois
---
January 13, 2016
A. Your best bet is to electroless plate this glass-like article with either copper or nickel, it would be best electroless nickel followed by bright copper plating then silver/gold. There are some recipes for nickel and copper on google search. There are a few companies selling the electroless nickel in the USA.

How electroless copper or nickel on glass-like surface? You must sensitize and then activate the surface. The sensitizing is done using stannous chloride, the activation is done by a colloid of precious metal chloride (Silver/gold/rhodium/Palladium/Platinum) the most preferred one is Palladium, like 0.1g per liter. Silver can be used instead to save on costs.

This is my plan for 3D printed plastic parts(ABS)
Acetone vapor treatment to smooth the part, bright electroless copper plating, immersion Silver plating (Silver plating creams) immersion gold plating (electroless but not Autocatalytic, )

Marvin Sevilla
- Managua, Nicaragua.
---
Electroplating glass like iphone screen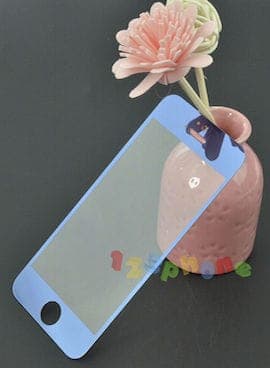 March 28, 2017
Q. Here is a link to what I am talking about:
http://www.ebay.com/itm/CHROME-ELECTROPLATED-FRONT-OUTER-LENS-GLASS-FOR-IPHONE-6S-6-4-7-6-PLUS-5-5/252268311559
How are they able to electroplate the reverse side or inside of the glass, or any help on how this can be done. I been looking into it and searching the forum and internet but haven't found anything useful.
Krunal Patel
artist/hobbyist - Chalfont, Pennsylvania, USA
---
March 2017
A. Hi Krunal. Although it is possible to electroplate glass, and although they call it "chrome electroplating", I doubt that it actually is, because of the low cost and the available colors. I think it's PVD "vacuum metallizing", similar to what would be applied to a shiny mylar party balloon.
Regards,
Ted Mooney, P.E. RET
finishing.com
Pine Beach, New Jersey
Striving to live "Aloha"


This public forum has 60,000 threads. If you have a question in mind which seems off topic to this thread, you might prefer to Search the Site