Where the world gathers for
plating, anodizing, & finishing Q&As since 1989
-----
How to strip and re-nickel-chrome parts
2006
Q. Hi, this site is huge!
My name is Lawrence Duckworth, my son and I own a small structural steel company. Okay, two years ago I designed, built and installed a chrome plating room with 220 gal. tanks, my daughter took care of the EPA stuff, while I fabricated the tanks and ran the plumbing, electrical, etc., It's actually been fun learning the metal prep, buffing and polishing, but the plating results have been inconsistent. I goofed up the finish on about 50 of my HD trim pieces and am trying to figure out how to strip and re-nickel-chrome the parts, this is probably a common question and I may find the answers in the archives here, but if anyone out there wants to make a new friend. HELP!

thanks
Lawrence D
[last name deleted for privacy by Editor]
A. You should be able to use nitric acid to take off the chrome plating. Then just re-scour or rebuff the parts and you should be good to go. Thats usually all we have to do.
Brad Standifer
2006
A. Nitric strips nickel. Hydrochloric strips chrome.
James Watts
Navarre, Florida
2006
---
---
2006
Q. Thanks, I'll try it. Got any tips to make sure the nickel bonds over the re-worked nickel?
I need to touch up some of the nickel finish before re-plating too.
Thanks again

duck
Lawrence D
[returning]
---
Q. Pradeep t s
2006
I want to get more information about how we will coat nickel on re-nickel item without polishing.
2006
A. Hi Lawrence
I'm in Australia so can't help you on site.
Really feel you should link in with one of the service chemists of the major suppliers that you feel comfortable with, as you need more than the simple assistance people are trying to provide.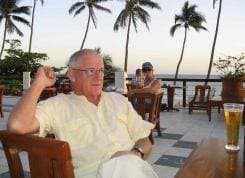 Geoffrey Whitelaw
- Port Melbourne, Australia
2006
A. Mr D,

This is a fairly simple process. I don't know the condition of the plated parts, but you can strip the chrome in a muriatic acid [affil link] bath, 30 percent acid/70 percent water,then depending on the condition of nickel, you can light polish nickel, with a polishing wheel coated with 320 turkish emory. This will remove light surface imperfections, such as roughness. You can then re-clean and neutralize in a pickle. This is sufficient for a good bond of nickel on top of reworked nickel. This is provided that the first nickel coating has properly bonded to plated part. If not, polishing may cause nickel to begin peeling from part, in which case you will have to strip nickel from part, using sulfuric acid on a reverse current bath. Care must be taken when working with this type of bath, and should be done by an experienced plater or chemical engineer.
A proper bonded nickel will save you a lot of work and headache,whenever reworking rejected plated parts. To achieve satisfactory results in your bright nickel plating, refinishing and polishing of metal is just as important as the plating itself. Parts must be properly cleaned in a suitable cleaning solution with current, rinsed in clean water, then pickled, and rinsed. Try to keep copper away and out of pickle bath, such as hooks, copper bars. Copper will contaminate pickle, causing a thin copper film on surface of parts. Nickel will not bond properly, and reworking of parts will become costly.
Fred Ruiz
A. Hi. Please search the site for "Wood's Nickel Strike". That is the best way to reactivate nickel plating so that a second layer of nickel plating will stick to it.
Regards,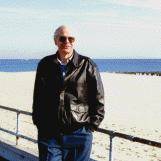 Ted Mooney
, P.E.
Striving to live Aloha
finishing.com - Pine Beach, New Jersey
---
---
Q. Junior Faught
February 18, 2008
Where could I buy one of the chrome strippers or any of the above items. Or does anyone know of any reasonable places around central Georgia that could do these small pieces for me?
A. Hi Junior. Sorry, we can't suggest sources here because it encourages spam and for other reasons, but at the bottom of the page you will see a button for "Jobshops" who offer plating services. The 'chrome stripper' that people are talking about here is simply hydrochloric acid / muriatic acid available at a hardware store, but there's a lot more to stripping and replating than just dipping into a tank of chemicals. "Reasonable" is relative, but it's probably going to cost you $75 or more to get a plumber to fix a 10¢ washer, a mechanic to make a small adjustment, or a plating shop to do a single small piece ... because time is money. Good luck.
Regards,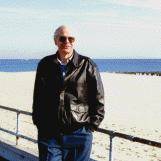 Ted Mooney
, P.E.
Striving to live Aloha
finishing.com - Pine Beach, New Jersey
---
---
Matching old nickel plating
July 7, 2019

Colt Python
Q. I have a nickel plated Colt Python and the cylinder plating has come off in one spot. If you take and replace just the cylinder what's the chances of it matching the rest of the gun?
Dave kocher
A. Hi Dave. It should be okay, but nickel plating gradually turns slightly yellowish with time (not gold or brass colored, just not bright and silvery colored). So the initial color may look shinier than the older parts, but it should mellow out.
Regards,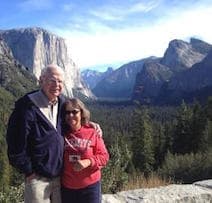 Ted Mooney
, P.E. RET
Striving to live Aloha
finishing.com - Pine Beach, New Jersey
July 2019