Where the world gathers for
plating, anodizing, & finishing Q&As since 1989
-----
Aluminum Etch turned Aluminum Black
Current question and answers:
March 18, 2021
Q. Hi,

we are facing a problem after etching our aluminum parts* by getting black smut/coating which doesn't disappear in our nitric acid bath -- therefore parts look like dull yellowish.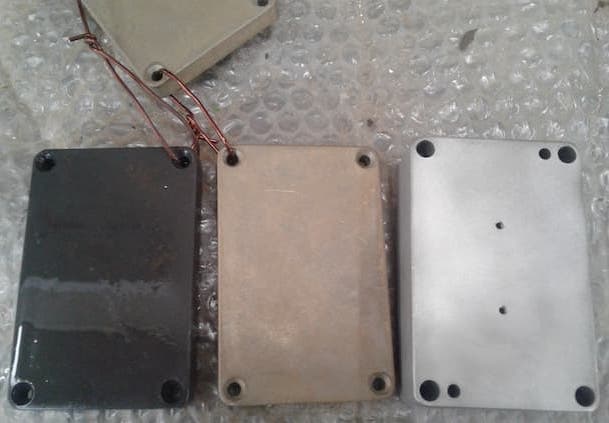 I have found this article** about this issue; however I want to learn that what experts say.
* unfortunately I don't know what kind of parts we treat but I am showing the parts.
** https://patentimages.storage.googleapis.com/84/dd/a7/dd3aadf4f12524/US3692583.pdf
ender toprak
- Ankara, Turkey
March 2021
A. Hi Ender.
I think what the experts are going to say is that you must find out what alloy the parts are :-)
That determines what desmut you need. Nitric acid is a good desmut for parts with a lot of copper, but it has no power to dissolve black smuts from silicon in an aluminum alloy for example.
This thread has a lot of info on desmutting but we have several more far more exhaustive threads on the subject if you search the site
Sorry I don't understand what those 4 different pieces of aluminum represent. Hopefully another reader will have more experience or intuition and understand the photo.
Luck & Regards,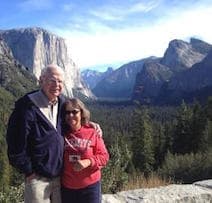 Ted Mooney
, P.E. RET
Striving to live Aloha
finishing.com - Pine Beach, New Jersey
---
March 22, 2021
Add FLUORIDE, take 2 Excedrin and a shot of Yukon Jack, and call me in the AM. I almost always recommend a Fluoride in the desmut. Luster-on has one.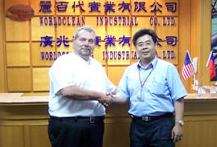 Drew Nosti, CEF
Anodize USA

Ladson, South Carolina

---
---
Q. haha, hi Drew.

I have found some articles citing fluoride as a desmutting agent. and I have prepared a mini desmutting bath by using Ammonium bifluoride as a source of fluoride. Something happened as a exothermic reaction after dipping the AL part ... however, the black smut didn't dissolve :(
ender toprak
[returning]
- Ankara, Turkey
March 24, 2021
March 27, 2021
A. Oh, you forgot the Excedrin and Yukon Jack! Ha Ha. Seriously you need to use 40% nitric and 1-4 oz per gal of ammonium bifluoride. If your alloy is 2024 then shorten or eliminate the etch time and only de-ox the parts.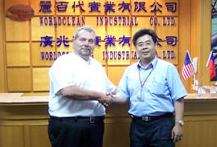 Drew Nosti, CEF
Anodize USA

Ladson, South Carolina

---
---
⇩ Closely related postings, oldest first ⇩
---
---
2000
Q. I am etching 7075 aluminum parts at ambient temperature, with a mixture of sodium dichromate, sulfuric acid & DI water in a polypro tank. The solution has been used for some time & has gradually darkened, picked up about 800 ppm iron but is otherwise unchanged(?)(i.e., by analysis of H2SO4 & Cr6+ approx. decrease of <10%).

The problem is that recent batches of parts are coated with a fine black film after final DI water rinse. A swab sample of this deposit, when examined by XRF (ED as attachment to SEM) shows only the presence of aluminum ( atomic # > oxygen). This film can be removed but I would like to know where it comes from. Anyone with an idea? PS The 7075 parts are racked on a 6061 frame.
G W Green
- Montreal, Canada
---
2000
A. Without regeneration, the material does not have an infinite lifespan. When enough aluminum and / or alloys are dissolved, they will immersion deposit. Buy purification equipment or replace the chemicals.
James Watts
- Navarre, Florida
---
2000
A. During the cleaning and etching operation, smut (a grey-to-black residual film) is deposited on the surface of the work. This deposit usually consists of iron, silicon, copper or other alloying constituents.For 7075 ; AlZn5.5 MgCu That's why after etching a desmutting operation is used! Desmutting by nitric acid solution or other products

sincerely.
Andy D'Haen
- Belgium
---
---
2006
Q. I work for a small DoD contractor, and we do repair of various aircraft electronic assemblies and also paint shipboard antennas and the like. We are attempting to branch out into some simple Chemical Conversion Coating treatment of aluminum brackets and the like. We are using the old standby of Alodine 1201 [adv: item on eBay & Amazon].

My plating line is as follows: Wash all parts with warm tap water and Dawn brand dish washing detergent, and thoroughly rinse off all traces of detergent, Alumiprep 33 [adv: item on eBay & Amazon] at a 3:1 ratio with DI water, a rinse cycle of tap water (pH of about 6.5), Alodine 1201 [adv: item on eBay & Amazon] at a 2:1 ratio with DI water, and two more rinse cycles with tap water, then blow dry with heated air (from a hair dryer [adv: item on eBay & Amazon]).

All of the pieces have come out fine, with no problems except one type. There is a small standoff of 1/4" hex aluminum, about 3" long. It is drilled and tapped at both ends, however, does not have any sort of helicoil or steel insert. I am not sure of the exact aluminum alloy, I would suspect it is probably 6061 or something similar, as that is very common on Navy equipment.

When I process these particular parts through the Alumiprep 33, they come out with a dark, almost pewter finish on them. The finish does not rub off. If it is wetted, and a white paper towel is rubbed vigorously on them, they will darken the paper towel, slightly.

With the dark finish, then Alodining the part makes it look real bad. These parts are going to be painted, so the appearance is not a big issue.

I know the Alumiprep solution is still good, because right after these parts were run, I ran some other parts, and they came out fine.

I did contact the manufacturer's tech support. He suggested that possibly for some reason the corrosion/oxidation etc. which Alumiprep is supposed to remove from aluminum is being deposited on these particular pieces. Almost like for some reason the chemical reaction polarity is reversing. He suggested trying the parts in fresh, unused Alumiprep - that did not help.

I also prepared a very dilute solution of HF (5% in H2O, pH of about 3.0 on pHydrion paper) - this solution does not seem to be helping either. The aluminum in the HF appears to have some sort of whispy strands coming from it in the HF - something like whiskers - but more whispy.

As I said, I am not sure of the exact Aluminum alloy these are made from. One other point of interest (potential) is these parts were very heavily corroded and pitted - much more so than other parts from the very same antenna. In fact, I have never seen aluminum this badly corroded. When they parts were tumbled to remove the corrosion, the pits looked very much more like rust on iron - like an old iron part from some old tractor which had been cleaned up. I could send photo's of the parts, if that would help.

Sorry for such a long post, but that is all my information.
Scott A. Wasmer
- Odon, Indiana, USA
Ed. note: Please don't apologize for a detailed posting:-) The detail is what makes the inquiry interesting as well as answerable.
---
2006




A. All your other parts are likely 6061, however, alloys that turn dark in the deox or etch are most likely of the 2xxx series (i.e. high in copper) such as 2024. Since it sounds like you're doing mil spec or defense work, you should be running process control panels of 2024 and subjecting them to salt spray in order to qualify your process - do these 2024 panels turn the similar shade of dark? The fact that these parts are badly corroded as returned from the field should indicate that they're made of some low corrosion resistant alloy (again like the 2xxx series of alloys). If that is the case, you likely need a chromic based deoxidizer to treat 2024 without getting this "pewter" finish.




Milt Stevenson, Jr.




Syracuse, New York






2006




A. Scott

I'd bet good money your hex stock is a 2000 series alloy.

Try immersing in the Alumiprep 33 [adv: item on eBay & Amazon] for shorter immersion times, until you start to pick up some color. Remove and water rinse. Examine in good lighting. 2024 will exhibit a pronounced green color; 2011 & 2017 will have a darker (darker than 6061 for the same immersion time) grey color, but if you let it dry, you should be able to see some green, red, and blue hues- very subtle.

Also... clean with wet scotchbrite and chromate immediately with a known 6061 part. You should see different deposition rates (color).

Willie Alexander




- Colorado Springs, Colorado





---
2006

If you professional finishers are having a chuckle at my post - well, that is ok. I know I am not real smart in this area, as I said, I am just setting up my little line.

I did call one of my suppliers technical people - he gave me some ideas, and they did not work. Then he stated that he was absolutely certain that my material must not be aluminum. I guess he so much believes in his "do-all" product, that it HAD to work.

I am not the sharpest tool in the shed, but I do know what Aluminum is. So I went back to this web site, and contacted one of the sponsors here. What a great guy - told me to try some Nitric Acid to De-Smut. It worked great!

Just goes to show me that reading and talking to suppliers, who are in the business of selling and promoting product is not always the best resource. Thanks again for the help here... I have found very much great information, and surely will be back again.
Scott Wasmer
[returning]
- Crane, Indiana, USA
---
---
February 29, 2012
Q. Why do aluminium parts turn black when cleaned in Sodium hydroxide solution? How should it be removed?
Aijazullah Tajir
- Hyderabad, India
---
February 29, 2012
A. Hi, Aijazullah.
Minimize the cleaning, then desmut the parts. Good luck.
Regards,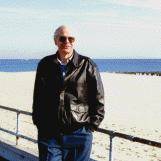 Ted Mooney
, P.E.
Striving to live Aloha
finishing.com - Pine Beach, New Jersey
---
February 29, 2012
Q. That black film is of which chemical? Can you elaborate it? I want its chemistry, what actually happened?
Aijazullah Tajir
[returning]
- Hyderabad, India
February 29, 2012
A. Hi again cousin. caustic soda [affil link] dissolves aluminum and leaves behind all the non-aluminum materials in the alloy as a black smut. You didn't tell us what aluminum alloy you are using, so it's hard for us to name the non-aluminum contaminants that are in it and that are turning black. Regardless, the principal is that if you etch aluminum in caustic soda [affil link] , the aluminum quickly dissolves, leaving the other materials behind (copper, silicon, etc.) These other materials on the surface will cause the surface to look black. You solve the problem by either using a purer grade of aluminum (unlikely), or minimizing the cleaning and etching, or employing a de-smut step which dissolves these non-aluminum materials -- or a combination of the three approaches. Good luck.
Regards,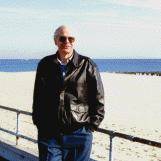 Ted Mooney
, P.E.
Striving to live Aloha
finishing.com - Pine Beach, New Jersey
---
November 14, 2012
Q. What is the procedure to prepare etching for Al 6061
Sean John
- Melaka, Malaysia
---
November 14, 2012
A. Hi Sean. If you are talking about etching the Al 6061 in the context of this thread, i.e., as a preliminary step in the chemical conversion coating of aluminum, you probably will use caustic soda [affil link] as the etchant, after caustic non-etch cleaning and before desmutting. Good luck.
Regards,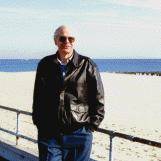 Ted Mooney
, P.E.
Striving to live Aloha
finishing.com - Pine Beach, New Jersey