Where the world gathers for
plating, anodizing, & finishing Q&As since 1989
-----
Paint/powder coat Aluminum Wheelchair Q&A's
Current question and answers:
January 12, 2021
Q. Can you advise me on the best type of paint to re-spray my wheelchair with please? I want to re-spray it to sell it. Thanks
Phillip Taylor
January 2021
A. Hi Phillip. That may be a bit too vague. Presumably you're not talking about the vinyl but the metal? And you're not talking chrome plated steel or bare aluminum? When you say "re-spray" you're implying aluminum that is already painted or powder coated? If pre-painted all you have to do is wash and lightly sand, then any spray paint made for metal: Krylon, Rustoleum, etc.
Luck & Regards,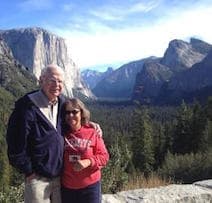 Ted Mooney
, P.E. RET
Striving to live Aloha
finishing.com - Pine Beach, New Jersey
---
---
⇩ Closely related postings, oldest first ⇩
---
---
2000
I use a wheelchair. It has aluminum rims. The paint has flaked off and my hands are black from the oxidization (if that's the word.) I need an inexpensive way to handle this problem. the chair is only one year old and this is not in the warranty. I was told about powder coating... rah rah rah ...and am told that will cost an arm and a leg, about 1/3 of what I paid for the chair and have also been told that it isn't a permanent solution. The rims will still nick and the aluminum will be there again.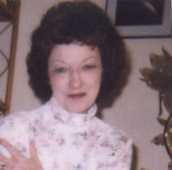 Mae Tennisco
---
2000
Unfortunately, it may very well cost 1/3 the price of the chair to powder coat the rims, as you have been told. The problem is that when an item is mass-produced, dozens or hundreds at a time, the labor cost for powder coating is not terribly high; but when someone wants one or two of something powder coated, the amount of labor involved can be very significant and costly.

As part of the metal finishing industry, we find the kind of problem you are having an embarrassment to us. We are not supposed to make garbage and then hide behind small-print warranty exclusions. If the powder has come off, they probably weren't powder coated properly.

So if you would mail us (523 Springfield Ave., Pine Beach, NJ 08741) photocopies of the relevant documents (manufacturer contact info, receipts, and the warranty exclusion), we'll be happy to write them and enclose a copy of this web page. We're not experienced consumer advocates, so we can't promise any results, but we will be happy to try.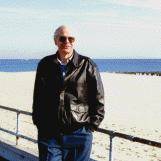 Ted Mooney
, P.E.
Striving to live Aloha
finishing.com - Pine Beach, New Jersey
---
February 17, 2010
I have a disabled friend that has a problem similar to the one posed by a woman who wrote in about getting black oxidation on her hands from her wheelchair rims. My friend ends up with black streaks all over his face by the end of the work day, almost every day. Like most wheelchair users, he is not able to replace every part each time some little thing happens. And even though the black marks are an annoyance, the rims are still in decent shape and usable. So, as an outsider to those who are bound to wheelchairs, I would like to see if a viable inexpensive alternative coating has been arrived at that these people can use to solve what seems to be a very common and yet costly problem. I know nothing about what would work well that would bond to aluminum, but there must be something out there that could be applied without too much trouble or cost. Would something like Rhino liner work? Thanks on behalf of everyone I could hope to help.
Curt Flory
---
Epoxy Primer

(as an Amazon Associate
& eBay Partner, finishing.com earns from qualifying purchases)

January 2021

Hi Curt. I would think that good, heavy anodizing would hold up well. That's probably not something that you could do though.
Cleaning and sanding, followed by epoxy primer, followed by polyester or latex spray paint would probably be quite good.
Luck & Regards,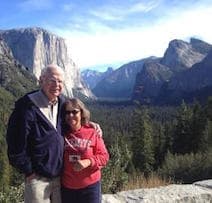 Ted Mooney
, P.E. RET
Striving to live Aloha
finishing.com - Pine Beach, New Jersey
---
---
Lightweight Wheelchair

(as an Amazon Associate
& eBay Partner, finishing.com earns from qualifying purchases)

2006
Q. I am disabled and have 2 aluminum ultralight wheelchairs. The one I am working on now is a Quickie XTR. I want to go on the beach this year but there are no wheelchairs designed to go through sand, so I made one. This one has big mountain bike tires on the back and ski's on the front. My question is, what is the easiest way to strip off the existing paint, what do I use to repaint it, and what can I use to protect it from the sun, sand, and salt water? will a simple coat of clearcoat do? what if I don't want to paint it, how do I keep it shiny and protected? I will post pics when its done if you guys are interested
Jerry Errico
2007
A. Aircraft Stripper is noxious stuff, Jerry, but it's made for removing paint from aluminum. But if the existing paint is adhering well, it's better to paint over it than to strip it.

Clearcoating will not be nearly as successful as painting because you can't do proper preparation under a clearcoat because those prep steps discolor the aluminum, they don't leave it shiny. Considering the corrosive environment, clearcoating will not hold up long, although a two-pack clear coat sprayed by a body shop is probably better than single component clear coats. If it must be shiny you probably should send it to an anodizing shop for anodizing. Good luck.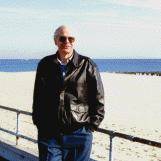 Ted Mooney
, P.E.
Striving to live Aloha
finishing.com - Pine Beach, New Jersey