Where the world gathers for
plating, anodizing, & finishing Q&As since 1989
-----
An uncomfortable smell from Nickel Sulfamate Plating bath solution
2006
Hi everyone ! I need your help badly. I need your professional advice.
I work in compact disc manufacturing. Now I am facing a problem with Bath's solution.
I am suspecting that the Bath's solution is abnormal because recently I could smell a very strong and bad smell from it.

More information.
Bath's solution is Nickel Sulfamate. The process parameters are in the specification.
Temperature = 54°C, pH = 3.90

Here are my questions:
( 1 ) If I send the solution for laboratory test, what laboratory tests should I ask for? What metals should be tested? What is the specification for those tested metals ?

( 2 ) What are the metals or components supposed to be in Bath's solution for stamper making?

( 3 ) What are the metals not supposed to be in Bath's solution?

( 4 ) What is the definition for a good Bath's solution ?

( 5 ) Besides the laboratory test, any others method to settle my problem ?

I appreciate your kindness here.
Alfred Low
---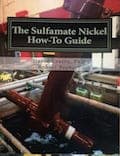 The Sulphamate Nickel How-To Guide
by David Crotty, PhD & Robert Probert

"Electroplating and Electroforming for Artists and Craftsmen"
by Jay H. Newman
from Abe Books
or Amazon
(affil links)
2006
A sulfamate tank should not smell "bad". Since the anodes contain sulfur, that is probably the source of the smell. A wild guess is that it has combined with an organic contamination, possibly from the anti-pit breakdown. When is the last time that you did a very very good carbon treatment of the tank?
James Watts
Navarre, Florida
---
2006
What was the bad smell? This is the clue to what has caused it. If it is sulphur from the anodes, it will be like rotten eggs; if it is not, then it is caused by something else. By the way, you should use sulphur nickel rounds with sulphamate baths - these contain a small amount of sulphur and it helps the nickel dissolve. It also allows you to avoid using too much chloride in the bath. It is possible your anodes may have passivated and you are getting anodic breakdown of something, but that would be obvious in the state of the anode. As far as contamination is concerned, if the bath is producing good nickel, it almost certainly is not contaminated. as far as bath specification is concerned, you need to give some details of what you are using - there are lots of baths available and it would be foolhardy of anyone to recommend things that are not suited to your system. Furthermore, it would be utter madness to use suggestions made with no details of your system. If you suspect metal contamination, do a Hull Cell test and look at the results - this will show any harmful contamination.

Trevor Crichton
R&D practical scientist
Chesham, Bucks, UK
---
First of two simultaneous responses -- 2006

Hi everyone ! I need your help badly. I need your professional advise.
First of all, I would like to thank Mr. James Watts because of his precious suggestion.

I work in compact disc manufacturing.
I am handling the process of stamper making (Nickel electroforming)

If I wish to know the status of my bath's solution, what should I do?
Laboratory tests can help?

I appreciate your kindness here.
Alfred Low
---
Second of two simultaneous responses -- 2006

There is also an other possibility which can causes a bad smell from the electrolytic solution:
decomposition of nickel sulfamate ion after that it gives ammonia.
this reaction of decomposition is a result of working with high temperature (more than 60° C) and low pH (lower than 3.9).
Check again temperature it should be lower than 60° C, pH, cooling system.
check also : boric acid concentration in the bath it should be 50 g/liter.
M O H A M E D B E N A M E R
---
2006
Anyone please give me your kindness help.

I need the answers for those questions stated above.
Alfred Low
---
2006
Don't you think you should be asking your solution/additive supplier the questions people have already tried to answer for you in this forum?
John Martin
---
2006
I have tried few ways to solve my problems, but I can't get the solution yet. My suppliers also can't help me in this matter. So, I wish to get the solution from this forum.
My workers also complaint about this situation.
Alfred Low
---
2006
As usual, we are trying to help with only a sketchy idea of the problem.
One problem is that some people will barely notice a smell that others find intolerable.
Hydrogen sulfide and ammonia [adv: item on eBay & Amazon] have been suggested but don't seem to satisfy our enquirer. Presumably he can tell the difference but 'a bad smell' does not help much.
A fairly common cause of smells (phenolic) in a plating shop is breakdown of insulation in a rectifier. This is usually followed by loss of current or a fire - so check!
Failing this I would fit some fume extraction.
Perhaps you should also look if there is a dead rat under the tank.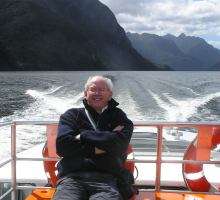 Geoff Smith
Hampshire, England
adv.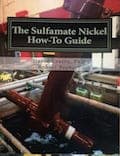 "The Sulfamate Nickel How-To Guide"

by David Crotty, PhD
& Robert Probert

published Oct. 2018
$89 plus shipping