Where the world gathers for
plating, anodizing, & finishing Q&As since 1989
-----
How do I plate out Zinc from zinc sulfate?
1999
How do I plate out zinc in a zinc sulfate solution? I have no idea how set such a system up. I have large quantities of water with 6000 ppm zinc sulfate.
Gordon Brest
- DeSoto, Kansas
---
1999
6 g/l is a pretty low concentration to plate out at. You will likely get a spongy, non-adherent deposit down to about 50% removal. After that it'll probably mostly be hydrogen that evolves at the cathode.
Have you considered concentrating this waste by ion exchange? Then, you can plate out from the regenerant, which will have a concentration of 30 - 40 g/l, and probably get Zn sheet. You may even be able to reuse the regenerant.

Dave Wichern
Consultant - The Bronx, New York
---
1999
Hi Gordon ,
there are a multitude of products out there that will reclaim the Zinc from your solution , However , having had some experience in using several of them , the one I find easiest to use is the BEWT cell , these are sold and marketed in the USA although of UK origin.
How much is "Large Quantities" , is it as a Batch or is it constant flow ? There are several systems for sale second hand look in both Metal Finishing & Plating & Surface Finishing, they both have excellent Used Equipment Ads
regards

John Tenison - Woods
- Victoria Australia
---
2000
I concur with the advice of John Tenison-Woods. With this addition: You may be able to purchase a Retec Cell. That is a tank with many alternating anodes and cathodes in which low amperage DC current is passed. The cathodes will be plated with the zinc very slowly and should be stripped periodically. This is an alternative to the BEWT and both are quite good.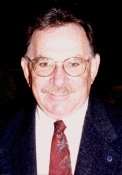 Ed Budman
[dec]
- Pennsylvania
With deep sadness we advise that our friend Ed passed away Nov. 24, 2018