Live! From beautiful Pine Beach New Jersey: Welcome to the world's most popular metal finishing website
topic 4039
Tin plating on Aluminum -- is intermediate layer of copper needed?
A discussion started in 1999 but continuing through 2018
1999
Q. I want to plate tin onto aluminum. Can I plate directly onto the aluminum,or is an intermediate coating required? I was planning to degrease, de-ox, and zincate the aluminum prior to plating with tin.
How thick can I plate the tin?
Next, I want to plate tin on a plasma-sprayed tin surface. How do I activate the plasma-sprayed tin to get a good bond?
Thanks,
Wanda Hudson
- Huntsville, Alabama
---
1999

A. You will need some type of strike or barrier coating between the Tin and Aluminum if you want good results. As far as a vendor it depends on the type of tin. For Alkaline Tin you can make it up yourself. Thickness can be up as much as .001" or more without any problems, depending on the application.




Jim Conner




Anoplex - Dallas, Texas USA





---

1999

A. The way I would recommend to plate Sn on Al is to pretreat the Al with the std. process cycle, then immersion Sn the Al. The next step is to either bronze plate the Al or Alkaline Cu plate, then Sn plate in either an Alk. Sn or Acid Sn process.

As for activating the plasma Sn I would recommend an acid that will dissolve some Sn, either MSA, methane sulfonic acid, or fluoboric acid. The conc. to use will be about 5% by vol.

George Shahin




Atotech - Rock Hill, South Carolina




---
June 2009
A. Hi, folks. It sounds like George is speaking of the Alstan® process as an alternative to zincating.
We don't really like to compare a proprietary process to a generic process like zincate, or to compare one proprietary process to another. But I have seen Alstan lines for bus bar and electrical components, and I suppose that since it is a very purpose-designed process, specifically for applying tin to aluminum, that it may well do that job better than zincating followed by copper plating followed by tin plating.
Regards,
Ted Mooney, P.E.
finishing.com
Pine Beach, New Jersey
Striving to live "Aloha"
---
---
To minimize your searching efforts and to offer multiple viewpoints, we've combined some threads into the dialog you're viewing. Please forgive any resultant repetition or failures of chronological order.
---
---
2004
-- this entry appended to this thread by editor in lieu of spawning a duplicative thread
Q. We plate copper bus bar in tin. I wanted to know how we could plate aluminum bus bar in tin. What is the process to do this?
Howard Leatherwood
Plating shop - Pearland, Texas, United States
---
2004
A. You cannot electroplate directly onto aluminum because it is so active that it forms a passive skin instantly. The normal procedure is to immersion plate zinc onto the aluminum via a zincating bath, and then proceed with alkaline copper and tin plating, or alkaline electroless nickel and tin plating. As an alternative, Atotech offers a proprietary sequence for plating aluminum busbar called Alstan, which uses stannate instead of zincate, and then direct tin plating without the copper or electroless nickel.
Ted Mooney, P.E.
finishing.com
Pine Beach, New Jersey
Striving to live "Aloha"
---
---
Copper strike isn't adhering to aluminum
2001
Q. Hi,
I have a tin plating process over copper and brass, but I want to process it over aluminum. I have tried with Canning system (Bondal), with Alumon (Enthone OMI) with gal-1 (Atotech) and when I proceed with the strike copper, the copper surface has air between copper and zinc. Because of that, the tin plating is not good, and if I brush the tin will go and the aluminum part is at air. I think there is a problem with my copper process, because it is used for plating over carbon steel (sheets), and is cyanide and has caustic soda for component, but what can I do or what else can I use for that part of the process.
Thanks a lot for your comments.
Jorge Luis Medina Franco
- Aguascalientes, Ags. Mexico
---
2001
A. On your cyanide copper solution you should be using a "strike" formulation which is high in cyanide and low in copper metal which is the opposite of a plate solution. Also you should have live entry into the cyanide copper solution.
George Shahin
- Rock Hill, South Carolina
---
2001
A. We do a lot of tin on aluminium. What you need is an electroless nickel strike prior to plating with copper although the copper should not be necessary we use a zincate process followed by electroless nickel strike (your local suppliers that you have mentioned would have a suitable process then either straight to the tin or better still a coat of conventional bright nickel). We find this works fine.
Regards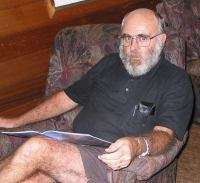 Bob Lynch
plating company
Sydney, Australia
---
2001
A. The principal and safer method for plating aluminum is to use an intermediate layer of electroless nickel instead of copper. If you have no possibility of electroless plating, you must use the system zincate + copper. It is important to enter the bath "live" and to start with high current density (3 Amp/dm2) and slow it down to 2 Amp/dm2. Remember that each type of aluminum alloy has different pretreatments.
Gabriel Schonwald
Bnei Berak, Israel
---
---
Can't get good adhesion on A356 Aluminum
2002
Q. We are currently electro-Tin plating on aluminum and aluminum alloys. Our methods employ standard alkaline cleaning, alkaline etch, a commercial zincate followed by a low pH copper strike, then tin. We have had very good success with our current chemistry with exception of plating on A356 aluminum alloy. The alloy contains 7% silicates, which I believe is causing our adhesion problems. Typically the zincate process does not seem to hold on. I'm looking to see if anyone has any experience plating on A356 aluminum or experience in activating high silicate alloys.
Tim Martin
plating shop - Springfield, Massachusetts
---
2002
A. (Rinsing omitted):
1. Clean in a non-silicated cleaner STAY OUT OF ALKALI ETCHING! Alkali etching does the opposite of what you want to do. You want to decrease the area of exposed silicon and INCREASE the area of bare aluminum. By alkali etching you are doing the opposite, as the alkali removes aluminum and leaves the silicon.
2. 100% Nitric Acid + 2 pounds per gallon ammonium bifluoride, immerse until the part TURNS FROTHY WHITE ALL OVER, remove, do not stop to look, hurriedly rinse two times and then enter
3. Dilute zincate
4. 4 oz/gal Baking Soda (Sodium Bicarbonate) FORGET THE COPPER CYANIDE
5. ALKALINE ELECTROLESS NICKEL from one of the top three EN suppliers, 90 °F, 5 minutes, the Johnny-come-latelies are not good enough.
6. Do anything you want to it now.

Robert H Probert
Robert H Probert Technical Services
Garner, North Carolina
---
---
What process for plating on aluminum is best for RF
2007
-- this entry appended to this thread by editor in lieu of spawning a duplicative thread
Q. I am working on a project where we are solder fusing RF printed circuit boards to copper and aluminum pallets. We intend to plate the copper and aluminum pallets with matte tin. What specification should we be calling out? Is an underplate required between the copper or aluminum pallets and the matte tin and if so what would be best given this is an RF application.
Martin Camen
user - Dix Hills, New York
---
A. Sorry Martin, I don't know whether having copper between the aluminum and the tin is beneficial to RF reduction or not. But we appended your inquiry to a thread which indicates that you can go with an all tin approach on aluminum, or a copper and then tin approach, or an electroless nickel on the zincate layer before the tin plating. Good luck.
Regards,
Ted Mooney, P.E.
finishing.com
Pine Beach, New Jersey
Striving to live "Aloha"
---
---
Bus bar plated with copper then tin turns black over time
June 27, 2010
Q. Aluminium busbar is tin plated using copper as undercoat (3 microns) upon which tin is coated 6 microns. Over a period of time the busbar turns blackish. What could be the reason?
praveen kumar
quality engg - bangalore, karnataka, india
---
A. Hi Praveen. There are possibly many causes, but the first two that come to mind are cyanide bleed-out from the cyanide copper step, or sulfides forming because of a sulfide rich atmosphere. With some more facts, and hopefully some pictures, we can probably offer a pretty good answer. God luck.
Regards,
Ted Mooney, P.E.
finishing.com
Pine Beach, New Jersey
Striving to live "Aloha"
---
---
Required thickness of copper layer between aluminum and tin
February 10, 2014
Q. We are doing tin plating on aluminum, in this process we are giving the copper plating barrier for adhesion and also for conductivity purpose. Please tell me what should be the thickness of copper plating before tin plating?
Arjun singh
- Haridwar, uttrakhand, India
---
February 11, 2014
A. Hello Arjun,
If the Cu plating is also for conductivity purposes, I would deposit a minimum of .0008" or 8/10ths of one mil. Good Luck!
Mark Baker
process engineer - Malone, New York
---
February 12, 2014
Q. Which type of copper plating do the good work to achieve the high thickness among Cyanide alkaline and acid copper for tin plating on aluminum purpose.
If we consider general case for undercoat layer, how much it should be.
Arjun singh
[returning]
- Haridwar, uttrakhand, india
---
February 13, 2014
A. Hello Arjun,
I'm not a big fan of Cyanide baths, so if you have a non-cyanide alkaline Cu bath, use it as a strike, then go into the acid Cu plate to build thickness. Acid Cu has better leveling characteristics than Cyanide Cu and Pyrophosphate Cu baths. If you didn't need the Cu plate for finished part conductive purposes, you could skip the acid Cu plate.From what you stated in your question it sounds like you do need that step.
Mark Baker
process engineer - Malone, New York
---
February 24, 2014
Q. We are doing Tin plating on aluminum busbars for corrosion and conducting purpose. In this process we are doing Alkaline cleaning, Non-cyanide alzincate, Copper plating, and finally tin plating.
In the above process copper plating is 5-7 micron and Tin plating 8-9 micron. Finish is good & OK, Adhesion is OK.

Can we continue this process?
Arjun singh
- Haridwar, uttrakhand, india
---
February 2014
A. Hi Arjun. If there are no specifications which your process is not compliant with, I think it sounds good :-)
Regards,
Ted Mooney, P.E.
finishing.com
Pine Beach, New Jersey
Striving to live "Aloha"
---
---
Any alternative to tin plating on copper / aluminum busbar?
November 30, 2015
Q. would like to understand if there are any smart alternatives to conventional tin plating on copper / aluminum busbar.
Also what is best feasible option for a small enterprise
Thank you.
vimal chordia
- india
---
December 2015
A. Hi Vimal. The simplest and least expensive alternative is bare copper. The DC from rectifiers in plating shops is usually bussed to the anode rods and cathode connections with plain copper, with the joints made up with anti-oxidation compound. But people cannot know if that will be satisfactory for your customers and your situation if you don't explain your situation. Bare aluminum, however, is rarely satisfactory.
The most feasible option for a small enterprise is to farm out any necessary electroplating services to a plating jobshop. Good luck.
Regards,
Ted Mooney, P.E. RET
finishing.com
Pine Beach, New Jersey
Striving to live "Aloha"
---
---
Conductive coating for aluminium
December 11, 2018
Q. Hi,

Looking for a coating for Aluminium with good conductivity.

I intend to use Aluminium as bus-bar to carry large currents, and need to interconnect different aluminium bars together.

Aluminium quickly forms a non-conductive aluminium oxide layer, which is my problem.

What coating or other process that is inexpensive, which is common and can easily be found on the market that would be appropriate for that purpose ?
Damien Johnes
engineer - Switzerland
---
December 2018
A. Hi Damien. Aluminum bus bar has been commercially plated with either copper or tin.
The copper plating process is probably the most common, and involves zincating followed by cyanide copper plating followed by bright acid copper plating.
The tin plating process involves stannating, probably followed by bronze plating, followed by tin plating and was offered by Atotech as their proprietary Alstan (all tin) process; the intermediate bronze plating is just a vague recollection, but the vendor can advise.
Although aluminum can be chromate conversion coated for conductivity, I don't think I'd trust it for bus bars; in the USA there was a disaster years ago (google "Beverly Hills Supper Club fire") that killed 165 people which was blamed on unplated aluminum wiring.
Regards,
Ted Mooney, P.E. RET
finishing.com
Pine Beach, New Jersey
Striving to live "Aloha"
Want still more input on Tin Plating on Aluminum? See letter 37774


If you have a question in mind which seems off topic, please Search the Site