Where the world gathers for
plating, anodizing, & finishing Q&As since 1989
-----
Metal Parts are Nickel Plated but are still RUSTING
An ongoing discussion beginning back in 1999 ...
1999
Q. One of the products my company offers is called safety clamps, for use with oilfield piping, and they are constantly exposed to the weather. These safety clamps are made from cast 8630 steel. Currently, we have specified a .0005 - .001" electroless nickel plated finish. However, we are running into severe rust/corrosion problems. I understand that going to a thicker plate,~.003", would probably mitigate some of the problems. We originally cast a stainless steel but the CA-6NM stainless that we used, while it resisted rust excellently, didn't give us adequate mechanical properties. When we switched to 17-4PH SS, we got the mechanicals but the parts rusted terribly.
I am a mechanical designer and have very little knowledge in this area. I know that one of you finishing experts could probably easily show me the error of my ways. Does anyone have any suggestions. (i.e. powder coating or ?)
Thanks for your time.
Glenn Hayes
- Ft. Worth, Texas
---
1999
A. Increasing your EN to 0.0015 minimum should take care of most of your problems.
Also shifting to a higher phosphorous content will help greatly. You probably are using a mid P of 5-7 %. Try increasing to a minimum of 9 with 10 or 11 being even better if you can get it for a reasonable cost including shipping.
Finally, try to find out what metal it is in contact with and what the environment is. If it is in contact with steel that is rusting, it will also rust. If it is in a marine atmosphere, hot and slightly acid it will also rust faster.
James Watts
- Navarre, Florida
---
1999
A. Hi Glenn,
your problem might be as simple as using the correct specification...
For the 8630 steel , the proper specification would call for Wood's Nickel Strike before electroless Nickel. The Electroless Nickel should have a minimum thickness of 1.5 thousands of an inch, but it MUST be Hi Phosphorous Nickel (approx. 12 % Phosphorous); for some extra protection you could coat the Electroless Nickel with a minimum of 50 Millionths of an inch of Hard Chromium Deposit .
For the 17-4PH S/S the simple answer may be to electropolish the S/S , there by enriching the surface in Nickel & Chrome by selectively removing the Iron and at the same time "Passivating" the enriched Nickel / Chrome surface .
Best regards

John Tenison - Woods
- Victoria Australia
---
---
Nickel Plating rapier hilt to Prevent Rust
2001
Q. I have a rapier hilt that I fight with and it will build up rust very quickly. I have heard that electroless nickel plating can help prevent rust. How much abuse can this plating take and is there something more durable than nickel plating?
James Suttle
- Portland, Oregon
---
2001
A. There are many ways to prevent corrosion, but nickel plating will probably look the best. Electroless nickel specifically can be made very hard and durable. I suggest you take the hilt over to a local electroless nickel plater and have them give you a quote. The cost will be high, but you should get it professionally done.

Tim Neveau
Rochester Hills, Michigan
---
---
Why would 1018 steel rust and pit after being nickel plated?
May 3, 2013
Q. I have a machine shop and we recently made some parts out of 1018 ground steel. We drilled
a hole through the rod to make little tubes 5/8 long by 7/16 diameter. We gave them to our customer who in turn had them nickel plated. I was told after the steel was plated, rust came through the plating and pitted the steel. The nickel was stripped off and I received them back a grey color with a whitish haze over all of the parts. What happened? Why did the parts rust pit and why would they now be grey in color? What can be done to prevent this in the future?
David Olsen
machine shop owner - Cinnaminson, New Jersey, USA
---
May 7, 2013
A. Hi David. Take a moment and think of a steel ship which is equipped with zinc anodes to keep the hull from corroding. The zinc is more "active" than the steel, so when corrosive forces threaten to attack the steel, electrons flow from the zinc to the steel; thus the steel is preserved while the zinc atoms lose electrons and corrode away as zinc ions.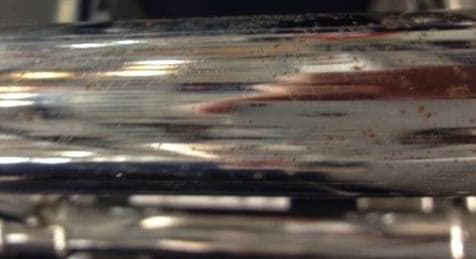 Caveat emptor! Big box stores are selling you Chinese nickel-chrome plated hotel shelves & toilet frames that are rusting & pitting before you even buy them.
Now picture your steel parts with a thin and porous or pinholed nickel plating on them. Steel is more active than the nickel, so when corrosive forces threaten to attack the nickel, electrons flow from the steel to the nickel; thus the nickel is preserved while the areas of steel exposed through the pinholes lose electrons and corrode away into pitted rust. Poor nickel plating is far worse than no plating at all as it greatly accelerates rusting.
It would only be a guess as to exactly why the steel parts from which the nickel has been stripped are now gray with a white haze -- something to do with the stripping process and/or a smut from acid cleaning -- but it's unimportant, and you probably did nothing wrong. A plating shop may or may not be able to replate these parts satisfactorily, but that has to be their call whether they are salvageable or over-etched. Good luck.
Regards,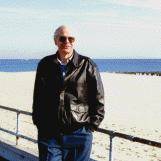 Ted Mooney
, P.E.
Striving to live Aloha
finishing.com - Pine Beach, New Jersey
---
May 7, 2013
A. Unless there is something missing in your post, If you have certs for the 1018 steel and the customer accepted them and they had them plated, then the problem is theirs and not yours.
1018 steel is a "low" grade steel that has many uses. If rust is a problem, then the customer should shift his spec to one of the stainless steels.

If he sticks with the 1018, then he should have over 0.0015 electroless nickel put on it. 0.002 would be much better. At this point 316 SS rather than 1018 becomes a better choice in my mind.
James Watts
- Navarre, Florida
---
---
Rusting On Iron parts after Nickel Plating
October 30, 2019
Q. We are having problem of rusting of Mild Steel wire hooks. Earlier we used to do surface cleaning after putting the material in caustic soda water barrel and running it for 7-8 hours. Now we have started using centrifugal machine for surface cleaning. We use a cleaning / descaling chemical along with some white deburring powder. We do this for about 40-50 mins then we wash the material and put it on water till the time we put it in nickel plating tank. As if we keep it in open air then it changes it color to yellowish/blackish tone which is may be due it comes in contact with the humid atmosphere.
For your information our nickel plating tank has 18-20 kg nickel plate. We put 50 kg of these small wire hooks at a time and run it for 60 mins in nickel plating. Temperature of water we maintain at around 50-60 degree.
Alok Jain
- Delhi, India
---
October 2019
A. Hi Alok. Parts must be properly cleaned & activated before nickel plating. Unless I have misunderstood you, you are attempting to go directly from mechanical deburring and a long rinse/hold station to nickel plating without activation. At the least, you need a dip in HCl followed by a rinse after this holding period.
Regards,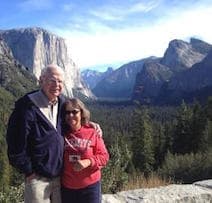 Ted Mooney
, P.E. RET
Striving to live Aloha
finishing.com - Pine Beach, New Jersey
---
November 1, 2019
Q. Thanks for your reply. After doing surface cleaning we do rinse the hooks in HCl and then wash it with water before we put it in the nickel plating tank.
Also we want to share with you that we are using hot corn cob dryer for the drying process. Is it ok?
Can you suggest that we shall store the material in water for long (max 2-3 hours) after doing surface cleaning before we put it in nickel plating tank?
Alok Jain
[returning]
- Delhi, India
---
November 2019
A. Hi again Alok. As you have noted, the process used to work until you changed the pretreatment, so the first assumption has to be that the new pretreatment process is not satisfactory. Of course it is not ideal to "store" parts between cleaning and plating, either in or out of water, but ...
As mentioned, my first guess is that the main problem is that the surface is not active when the parts enter the plating tank, so let me emphasize the word that I think you may have glossed over: "At the least you need a dip in HCl followed by a rinse *after* this holding period". Good luck.
Regards,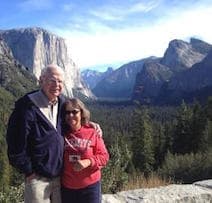 Ted Mooney
, P.E. RET
Striving to live Aloha
finishing.com - Pine Beach, New Jersey
---
November 13, 2019
Q. ONE OTHER THING WHICH WE CHANGED IN THE LAST 2-3 MONTHS IS THAT EARLIER WE WERE BRIGHTENER AND LEVELER OF GW. NOW WE HAVE STARTED USING CMF (CONSOLIDATED METAL FINISHING, CHENNAI, INDIA). DOES THE QUALITY OF LEVELER AND BRIGHTENER ALSO EFFECT THE QUALITY OF THE PRODUCT?
IS IT POSSIBLE THAT WE ARE FACING RUST PROBLEMS DUE TO THE QUALITY OF NICKEL ADDITIVES.

ALSO WE ARE DIPPING AND KEEPING THE NICKEL PLATING MATERIAL IN THE CHROME DIP FOR 5 MINUTES. IS IT WRONG? FOR HOW LONG DOES WE KEEP THE PLATED MATERIAL IN THE CHROME TANK?
ALOK JAIN
[returning]
- New Delhi
---
November 2019
A. Hi again, Alok. If you answered my question of whether you do the HCl dip immediately before plating or 2-3 hours before plating I'm not seeing the answer, but I'll restate it: you can only electroplate onto active surfaces, and a surface will not remain active for 2-3 hours after an HCl dip; the dip should almost immediately precede plating.

We don't compare brands here (why?), but a scattergun approach does tend to introduce problems. You've changed many different things, and are encountering problems, and asking what caused it. I think maybe you should carefully examine the parts by eye, with a low magnification loupe, and by cross-sectioning and microscopic examination and try to determine exactly what is wrong with the parts that is leading to the rusting. For example, simply describing the steps you go through, like 5 minutes in chrome dip, while it is certainly useful information, doesn't really guarantee anything -- are you even sure that any chrome at all is deposited? Try to send the best photos you can to finishing.com@earthlink.net for posting here, and hopefully it will be apparent what is wrong. Best of luck!
Regards,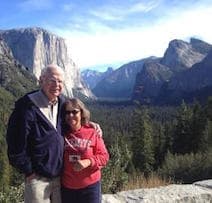 Ted Mooney
, P.E. RET
Striving to live Aloha
finishing.com - Pine Beach, New Jersey
---
---
January 29, 2020
Q. Hello,

I am a Mechanical Engineer working in the Nuclear Outage Industry. We provide tools used to maintain Nuclear Reactors. WE have two rather long segmented guide pins(15 ft in length, each segment is about 5 feet long) that are used to guide a Nuclear reactor vessel back on to the main body. Usual finish is .002 chrome. I specified Eletroless Nickel plate finish for the the guide pins, because we had no luck finding a local chrome plater that had the capacity. The reactor vessel head weighs approximately 80 tons so some sliding/wear may be evident. The chrome plated guide pins do not appear to be affected.

The EN process was per ASTM B733 [affil. link] Type V, SC 3 (.0015 to .002 thickness) Class 3 heat treat.

The guide pins are subjected to boronated water (boric acid?) approximately for two weeks, twice a year. They have been in use since 2017. Otherwise they are in storage.
My customer says that he can no longer use them because they are covered with rust. I have not seen any photos so I cannot comment first hand about what is going on. I hope to see photos and do a personal inspection but I am being pressured to determine what may have caused the rust sight unseen and right now. Your thoughts would be greatly appreciated
Gaspar Bestard
Curtiss Wright Nuclear Division - Danbury Connecticut
---
February 4, 2020
? Hello Gaspar,
Could you provide us with the substrate (which I assume is steel) and all processes before EN? Thanks.
Mark Baker
Retired - Winston Salem, North Carolina USA
---
February 5, 2020
Q. Hi, I realized after submitting that I left out the substrate. It is 4140 steel per ASTM A29 [affil. link]. Only processes prior to EN were turning and milling operations. Additionally, there are several machined components that are used to attach and lift the three segments into one assembly. They are made from 17-4 ph, 300 series stainless steel and ASTM A36 [affil. link]. The A36 is also EN plated to ASTM B733 [affil. link] Type V (.0003 - .0005) Class 3 heat treat after plating. Coupons were also EN plated and tested. A commercial 1 inch bolt (18-8) is also used.

Thank you for your interest.
Gaspar Bestard
[returning]
- Carmel, New York USA
---
February 6, 2020
A. Hello again Gaspar,
I have to say that I've never heard of an EN process that did not have a pre clean sequence, as you list the only processes before EN are machining/milling. Aside from that, a deposit thickness of .0015 to .002 should offer ample corrosion resistance unless storage conditions are unsatisfactory. I am not familiar with "boronated" water and don't know what the concentration is. I would request pictures of the surface to verify that it is actual rust your customer is seeing. It could be a film that can be cleaned off and the part saved and be able to be used again. Have you had good results over the years with other parts using the same process? It would also be beneficial to contact your EN supplier to see if they have ever encountered this problem. Good Luck.
Mark Baker
Retired - Winston-Salem North Carolina USA