60,000 Q&A topics -- Education, Aloha, & Fun
topic 39726
Can CED coatings withstand UV radiation?
A discussion started in 2006 and continuing through 2020 so far.
Adding your Q. / A. or Comment will restore it to the Current Topics page
2006
ACRONYMS:

CED = Cathodic Electrodeposition,
i.e., electrocoating, e-coating, electropainting, electrophoretic lacquering
Q. I am a Chemist working in a pioneer manufacturers of automotive electricals, India. We would like to go for CED for some of our components. Please clarify whether the epoxy based CED withstands to UV light, if not so, what does make it not resistant to UV light. Is it due to CED or the specific property of epoxy used for CED?
Narasimhun Parthasarathy
automotive electricals - CHENNAI, INDIA
---
2006
A. Epoxies do not have UV resistance and they chalk when exposed to sunlight.

Acrylic, Polyester and Polyurethane based coatings have excellent UV resistance but not the same corrosion resistance.

To get over the problem, where ever technically required, Epoxy E-coat is used as a primer and then a topcoat of UV resistant paint is applied.

This is not required for under the bonnet or chassis automotive parts and therefore black epoxy CED works perfectly well there. Some manufacturers use Epoxy CED for wipers and the chalking is visible soon.

Hope this helps.
Gurvin Singh
Coatec India

Mohali, Punjab, India
---
2006

Thank you Mr. Gurvin Singh for the clarification.

Q. Can anyone help me in getting the statistical information as a comparative outlook between epoxy and other coatings on UV durability and its properties?
Narasimhun Parthasarathy
[returning]
automotive electricals - Chennai, Tamilnadu, India
---
2006
A. Dear Mr. Narasimhun,

Now there are cathodic e-coats available having UV resistance they are

1. Acrylic CED : These are products having 500 hr salt spray, are glossy and having high coverage but costlier.

2.Polyester CED : Having less salt spray than acrylic CED.

The exact data for comparison with conventional Epoxy CED can be given by renowned suppliers of CED.

Hope this will help you to start up.

Regards,
Suhas S. Mahajan
- Pune, Maharashtra, India
---
2006

Thanks Mr. Suhas.S.Mahajan. I will get the exact data from the suppliers.
Narasimhun Parthasarathy
[returning]
automotive electricals - Chennai, Tamilnadu, India
---
---
October 16, 2008
Q. CATHODIC ELECTRO DEPOSITED (CED) COATINGS are also called e-coat by some other suppliers?
Cherhan Tan
hobbyist - Malaysia
---
March 17, 2011
A. Hi, Cherhan. Yes, they are. Also electrocoating, electropainting, electrophoretic deposition, and electrophoretic lacquering. I rarely hear of anodic electrodeposition anymore and my assumption is that it has largely been supplanted by CED.
Regards,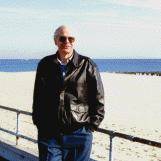 Ted Mooney, P.E.
finishing.com - Pine Beach, New Jersey
Striving to live Aloha
---
---
E-coat UV Durability for transit
September 24, 2010
Q. Our fabrications are made in Mexico then transported throughout the States for final painting. They arrive very rusty, and sometimes need shotblasting twice to be ready for painting.
If the fabrications were cleaned and e-coated in Mexico, are there UV problems as the transport is open to daylight, in the delay in putting on the final powder coating?
John Redford
designer - Liverpool, United Kingdom
---
November 24, 2010
A. Dear Mr Redford,

If you are using an acrylic based CED process you need not worry about UV degradation. In any case, even if your parts are going through about a months time of sun light exposure; I don't foresee any problems with top coating over an epoxy based CED also. The epoxies are a very robust and adherent coating and can be topcoated even after one year's indoor storage without any adhesion related issues cropping up.
Try and see -- theory guides but experiment decides.
[an error occurred while processing this directive]
---
---
January 29, 2013
Q. We sent a new and unused evaporator coil for a residential HVAC system to be E-coated. The coil came back with a wonderful finish, but now a year later the coil is breaking down. The coil does have a UV-C 24-volt shining on the coil to sanitize. What reaction is occuring with the UV-C light? They say the powder is AlO(OH)2
Ben Adams
Technician in HVAC - Venice, Florida, USA
---
affil. link
Electrocoating: a Guidebook for Finishers
by Electrocoat Association
from Abe Books
or
Amazon
January 31, 2013
A. Hi Ben. There may be some misunderstandings on your end, or I may simply be misreading your posting. I'm assuming that the 'powder' you are referring to is powder that is chalking off of the e-coating. If the coating is excessively chalking under UV light, it is probably an epoxy coating (these are not UV resistant). The powder would not be AlO(OH)2 though; it would be some sort of organic related to the epoxy such as a bisphenol. I suspect that the evaporator coil is aluminum, and that's where the idea of aluminum oxides and hydroxides is coming from; but aluminum should not be coming into play until the paint is gone.
I realize that you are an HVAC tech rather than a metal finisher, and may not be able to personally address putting a proper coating on this coil, but I think the e-coat should be considered a primer, perhaps acceptable if the coil sees no sunlight or UV, but which must be topcoated (perhaps with a polyester powder coating) for exposure to sunlight or UV. Good luck.
Regards,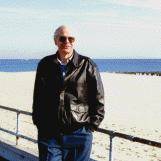 Ted Mooney, P.E.
finishing.com - Pine Beach, New Jersey
Striving to live Aloha
---
---
November 20, 2013
-- this entry appended to this thread by editor in lieu of spawning a duplicative thread
Q. I want to know CED coating ( 20 micron on GI ) UV resistance value.
If I will put CED coated part in the sun for a few days, what will happen?
Manoj sharma
industrial coatings - Pune, MH, India
---
November 2013
A. Hi Manoj. We appended your query to an earlier thread which explains that CED is a method of applying a coating, but it is the nature of the coating (epoxy, polyester, acrylic) rather than the application method which determines its UV resistance. Good luck.
Regards,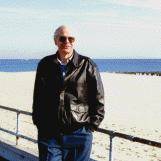 Ted Mooney, P.E.
finishing.com - Pine Beach, New Jersey
Striving to live Aloha
---
---
March 2, 2015
Can someone explain me about difference between epoxy base CED and Acrylic Base.
Chandan Kumar
- Jamshedpur,Jharkhand ,India
---
March 28, 2015
A. Dear Chandan,
Epoxy CED or Acrylic CED application depends on the characteristics required for the coating. If we need durability, where UV resistance does not matter we use epoxy-based CED; but in case of UV resistance we use Acrylic CED. It's only thumb rules; there are 36 properties which can be compared and we can select which type CED is required for our product.
ANURAG SINGH
- PUNE maharastra INDIA
---
---
September 10, 2020
-- this entry appended to this thread by editor in lieu of spawning a duplicative thread
Q. I want to know performance difference between epoxy CED and Acrylic CED in terms of Corrosion resistance and UV resistance. Can I replace my epoxy CED (20 mic.) + Powder coating (50-60 mic.) part with single coat of acrylic CED (30-40 mic.)
Vaibhav Doi
- Pune Maharashtra
---
September 2020
A. Hi Vaibhav. We appended your inquiry to a thread where Gurvin, Suhas, Khozem, and Anurag have between them given us an excellent education on this. Acrylic e-coat will be more expensive than epoxy and deliver less corrosion resistance. And while e-coat may do well in a salt spray test, I suspect that the real world will quickly disabuse us of the idea of acrylic e-coat being equal to epoxy e-coat plus powder coating. It may be "good enough" but we don't have any info about the application or environment to let us hazard a guess.
Luck & Regards,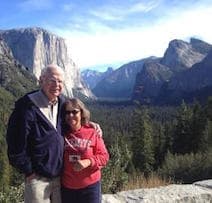 Ted Mooney, P.E. RET
finishing.com - Pine Beach, New Jersey
Aloha -- an idea worth spreading
---
September 21, 2020
A. A "BIG NO".
No, you don't do it.
Avinash Vidhate
- Nashik, Mahatashtra, INDIA