World's #1 finishing resource since 1989
No login needed: Chime right in
topic 39698
CED Paint conductivity is dropping/rising
A discussion started in 2006 but continuing through 2020
2006
Q. If conductivity of CED bath is reduced up to 400 microsiemens and pH is 6.2 , then what happens in the coating? Then how can I increase conductivity?

My CED bath level is reduced daily after some processing of articles. How can we maintain bath level? (NVM % is within the limit)
Naresh Shudra
Rexnord - Mumbai, INDIA
---
2006
A. At a pH of 6.2 you should have a paint kick-out!

Simply add the pH controller supplied by the paint supplier and your pH will fall within range and the conductivity will go up.

Your paint supplier should be able to help you on that.
Gurvin Singh
Coatec India

Mohali, Punjab, India
---
2006

Thank you Mr. Gurvin, but my pH is within the limit.
Naresh Shudra
[returning]
Rexnord - Mumbai, India
---
2006
? What is the your resin character?
Dr Halim Polat
- Istanbul, Turkey
---
---
November 25, 2016
Q. Hi everybody.
I've experienced almost the same issue lately!
Although all CED bath parameters have been in the range as below, the conductivity of CED paint gradually decreased from 1600 to around 1000 value.

NV: 15%
pH: 6
MEQ: 38

Moreover, we couldn't find any UF drainage or bacteria attack!
Your response would be highly appreciated :)
M.M. Barfehi
- Tehran, Iran
---
November 29, 2016
A. Your MEQ & pH value are not in proportion. Please check again.
Avnash Vidhate
- Nashik, India
---
---
November 15, 2019
Q. My name is Thomas and I've been having problems with high conductivity in my PPG paint bath can you please tell me what I must do to get a lower conductivity level?
Thomas Hudson
- Anderson, Indiana
---
February 25, 2020
A. Send some ultrafilter permeate to drain and make up the volume with water. This may take several days to get back into range. Most importantly - find the source of the high conductivity. (i.e. drag in from pretreatment.)
Dan Mack
- Horicon, Wisconsin
---
February 28, 2020
? What is the pH of your paint in the tank ?
Avinash Vidhate
- Nashik, Mahatashtra, INDIA
---
---
October 1, 2020
Q. My CED bath conductivity is decreasing daily. How can I increase conductivity of CED Bath? Please give me a suggestion about this.
Archana Dhapse
- Pune, India
---
October 22, 2020
? What is your CED bath pH value ?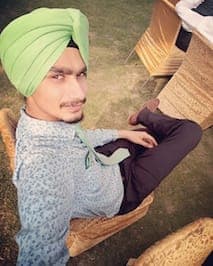 Baljeet Singh
- Ludhiana Punjab, India
---
November 12, 2020
Q. pH value of CED Bath is 5.46
Archana Dhapse
[returning]
- Pune Maharatra
finishing.com is made possible by ...
Large and Small, Affordable, E-coat Systems from Coatec India