topic 39543
Polishing Stainless Jewelry in Vibratory Tumbler
(2001)
Q. I am starting a small business making stainless steel jewelry. I plan to start with laser cut parts and finish them to a nice luster (if not polish) I believe that the route for me would be to tumble (or vibrate) deburr the parts and then continue do refine the media until I have a good finish. Could someone tell me if this is a good strategy and if so what sort of media I should use. (I am completely new to this field and need some basic advice).
The parts will be made of .1 inch SS and will be about the size of a fifty cent piece.
Thanks,
Erik Haugaard
- Seattle, Washington
---
(2001)
A. Sounds good. Vibratory or centrifugal finishing systems are the normal way to go for polished finishes. Vibratory equipment less expensive but takes a little longer. Media depends on your existing surface finish. I suspect RMS of raw material at 35 RMS, but edge cut maybe be rougher; therefore, you may have to start out with a fast cut ceramic and switch over to either a medium or fine cut. Then you have to options to burnish with either steel or porcelain or pretreated dry organic polishing materials.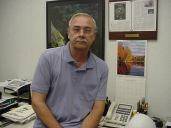 AF Kenton
Nova Finishing Systems Inc.
Hatboro, Pennsylvania
---
---
To minimize searching and offer multiple viewpoints, we've combined multiple threads into the dialog you're viewing. Please forgive any resultant repetition or failures of chronological order.
---
---
Polishing Stainless Steel Bolts in Vibratory Tumbler
(2006)
Q. I am trying to polish stainless steel bolts and washers in vibratory tumblers. We are a relatively small production shop polishing 15000 pieces per week. We are not having much success using a single step polishing process using a polishing media known as Dri-Shine. I would like to process 1200 pieces in a 8 to 12 hour period using a 6 quart capacity machine. The machine has a weight capacity of 22 to 25 pounds maximum load and at that weight produces 3000 vibration cycles per minute.

My question is, If I would like a near mirror finish from a naturally supplied bolt finish, what compound or compounds should I be using to achieve this?

Thank you for your help in advance.
Charles Clark
- Eau Claire, Wisconsin
---
(2006)
A. Lots of luck with your equipment and time cycle. I make industrial systems that still can not achieve the results you are looking for in that time frame. Close but no cigar. You are under powered with machine you mentioned and good polishing results require about 24 hours or more unless you use centrifugal systems which we also make. Even with a high energy system, you may still not achieve the same results you will get from a hand buffed finish. Again close, but no cigar, but it will be closer to 8 hours instead of 24. Media is not as important as heat and rouge. Also you may be able to speed up the times in all processes by going to a 2 step process. SS hardware is a lot rougher than you think. You need a cut down media first or one step and excessive wear, tear , and time.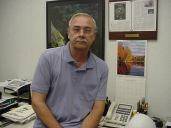 AF Kenton
Nova Finishing Systems Inc.
Hatboro, Pennsylvania
---
(2006)
Q. Understood. I can accept a 24-hour cycle from raw stainless to completed product. I might be able to accept somewhat longer than that. Can you provide some recommendation for a cut down media and second process media as well as approximate processing time for each?

I am willing to experiment a bit and adjust times. I do not expect to achieve Mirror Finish, But I am looking for a good appearance with a brilliant shine. If time in the equipment must be longer, that is acceptable. Finish product in the greatest concern.

Any help and direction that you can provide would be greatly appreciated.
Charles Clark
- Eau Claire, Wisconsin
---
(2006)
A. We spoke via telephone and I sent you some more aggressive media. Please advise how you made out.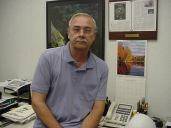 AF Kenton
Nova Finishing Systems Inc.
Hatboro, Pennsylvania
---
June 11, 2010
Q. How did things come out? I too need to polish a few stainless parts that I had water jetted. I plan to use a rotary tumbler to clean them up. Time is no issue but I have no idea what media to use. I have a pound of small parts at a time and want to get a decent finish on them before brazing s they will polish up afterwards.

Thanks
Brendan Zimmermann
hobbyist/designer - Ames, Iowa
---
August 26, 2011
Q. Mr Kenton. You sound like the right person to talk to.
I am trying to start a small cutlery refurbishing business. I have build a vibrating polisher. I am using small porcelain beads but the result is not good. I can not get anyone to help me in getting the right advice on the correct media and compounds to use. Should I use stainless steal balls? from responds to other enquiries I gather that I will not be able to get a mirror finish. My stainless steal cutlery is dull after 7 years of use. I know I will not be able to remove deep scratches with the vibratory polishing. Can you please advise.
Thank you.
Mary Theal
- Port Elizabeth, South Africa
---
---
Polishing flat stainless steel motorcycle bottle openers
April 3, 2017
-- this entry appended to this thread by editor in lieu of spawning a duplicative thread
Q. Hi guys, I had a company laser cut from stainless steel a motorcycle bottle opener that I designed. This was over 5 years ago. The problem I ran into was when they were run in a tumbler they smacked into each other causing pits in the pieces. Perhaps I had a sharp edge on the piece? Any suggestions on deburring and polishing these pieces???

Thanks,Dan Daly
- Lee, New Hampshire

---
April 2017
A. Hi Dan. The parts don't need to tumble. As one alternative, you could vibratory finish them.
Regards,
Ted Mooney, P.E. RET
finishing.com
Pine Beach, New Jersey
Striving to live "Aloha"
---
April 7, 2017
A. Flat parts present a special SOB of a problem when trying to mass finish them, especially with a wet process. Water forgets it is water and acts/behaves like glue. Normally you will not get a uniform finish on all parts per batch. It is best to run them in a dry process; however, it is a very slow process. To speed that process you can go to dry burnishing.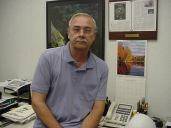 AF Kenton
Nova Finishing Systems Inc.
Hatboro, Pennsylvania


This public forum has 60,000 threads. If you have a question in mind which seems off topic to this thread, you might prefer to Search the Site