topic 39523
Powder Coat Failure on Aluminum Railings
A discussion started in 2006 & continuing through 2017
(2006)
Q. I am a General Contractor that installed powder coated aluminum railings at balconies for a multi story ocean side condominium building (the building is about 100 yards from the ocean). About five or six months after completing the project the powder coated finish began blistering and flaking. Now almost one year after project completion there appears to be a "white chalky" corrosion on the aluminum rails where the powder coat has flaked off. We contacted the railing fabricator, who also did the powder coating and installation of the rails, and he claims that powder coating is not an appropriate finish for aluminum railings in a coastal environment. He says that a Kynar finish should have been specified. The specifications were not very detailed and they only say "provide aluminum railings with a powder coated finish". The railing fabricator obviously knew the building was ocean side because they field measured the balconies before fabricating the railings.

I need advice as to whether properly applied powder coating is an acceptable finish for these ocean side aluminum railings, and if so, how can I prove that the fabricator did not properly apply the powder coating, or properly prep the aluminum before coating. All advice appreciated.
An additional question: Does anyone have a suggested means for prepping and refinishing of these rails in place, as opposed to complete removal and replacement of the rails? The corrosion on the base aluminum is not significant. The condominiums are located in northern Florida, on the Atlantic coast.
John Sloan
General Contractor - Nashville, Tennessee, USA
---
---
August 15, 2017
Q. Our powder coat has failed on seven main posts of the deck rail. The contractor suggested that there could have been water in the posts which froze and as a result expanded the posts. We drilled a small hole at the base of the affected posts and, sure enough, out poured a significant amount of water. How it got in there is hard to imagine, and why weren't there weep holes for this?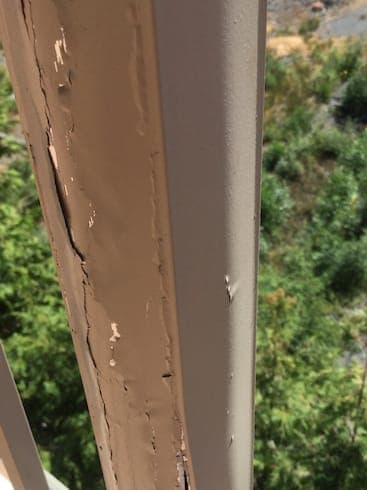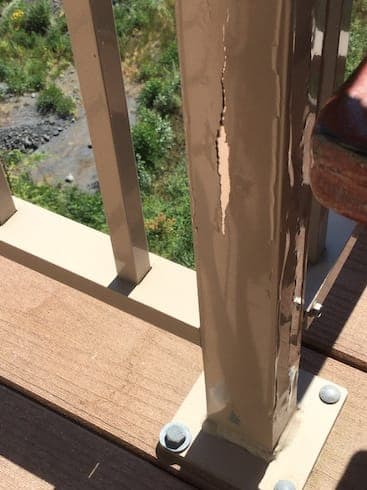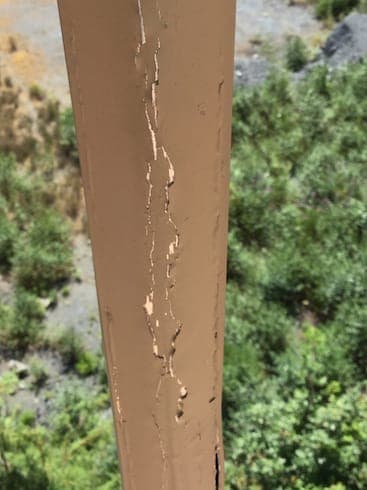 At any rate the rail is 10 years old and the guarantee is no longer in effect. We feel he should bear some responsibility for this. What is your opinion?
Dorothy Layer
- Burlington, Washington
---
August 16, 2017
Q. My curiosity is how the water got into the posts. As to who could be "responsible" for that. We can't figure out why it was there. It was around a half gallon of water in each post. We are not attempting any restitution, just desire answers.
Dorothy Layer
- Burlington, Washington
---
August 16, 2017
Q. The rail is waist high. Seems to be no way water could get in, but the posts were bulged out a bit and actually burst at the edge seam (if you look closely you can see). So we deduced the freezing theory was true.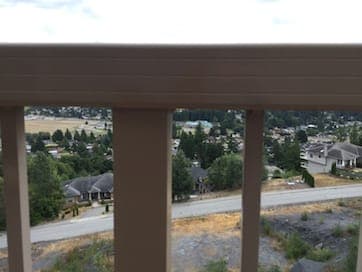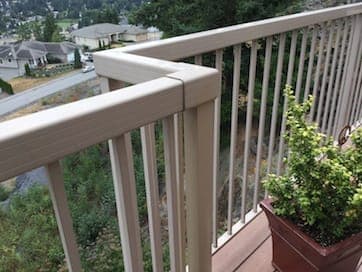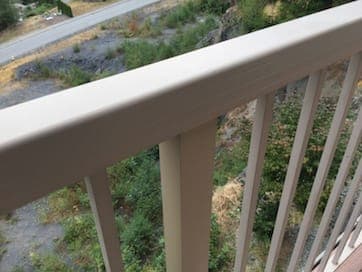 We have sanded them down and used JB Weld on the seams, then just spray painted them for a short term fix. They look good again. Any idea WHY water would be in them?
Dorothy Layer
- Burlington, Washington


This public forum has 60,000 threads. If you have a question in mind which seems off topic to this thread, you might prefer to Search the Site