World's #1 on-line resource since 1989
•
-----
Clear anodised parts are coming out pink
Current question:
November 18, 2020
-- this entry appended to this thread by editor in lieu of spawning a duplicative thread
Q. I have a 2024 Aluminum that was FPI, type 1, then clear Anodized per Mil-A-8625 [link is to free spec spec at Defense Logistics Agency, dla.mil], Type 2 with a hot water seal. After anodize the part looks good, nice gray/silver color. The part is then dipped in MIL-PRF-7808 oil (light amber color) and packaged in a clear poly bag.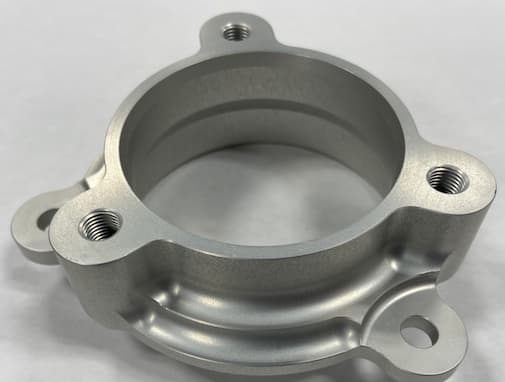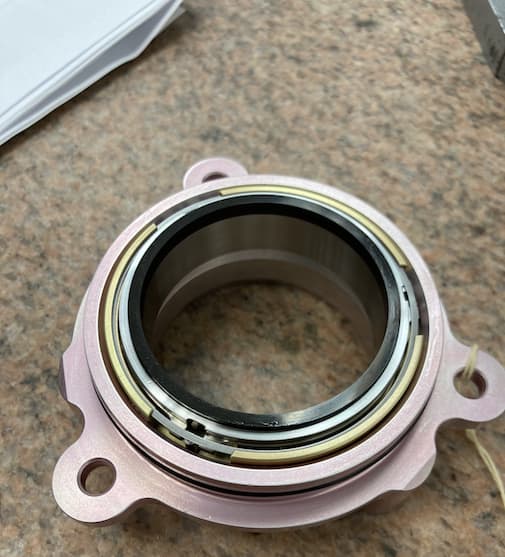 After 3 weeks the part has turned pink. The pink tint can be removed with a rag and alcohol. Does anyone have a suggestion as to why the part is turning pink after being exposed to oil?
Eric Leugers
- Hollywood Florida

---
May 29, 2021
A. Plain hot water will not fully seal dye, then the solvent in the oil is leaching the unsealed dye. You need a hot nickel acetate seal followed by hot water to remove the sticky acetate.

Robert H Probert
Robert H Probert Technical Services

Garner, North Carolina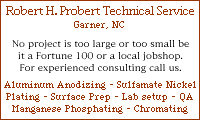 ---
May 28, 2021
Q. We are facing the same issue at this time. Did you find the root cause of it?
Jay Prajapati
- Jersey City New Jersey
---
May 2021
A. Hi Jay. What are your comments, if any, on the suggestions from Robert Probert and Jeff Walton further down the page? Or did you already consider them but your problem only occurs if you dip the parts in MIL-PRF-7808 oil and seal them in a poly bag?
I ask because it's getting a bit confusing :-)
Eric made the assumption that the oil was causing the problem -- and he may be right, or may be wrong. But we had appended his inquiry to a thread where other possibilities were suggested which he did not see before posting; so we want to be clearer about your situation please :-)
Luck & Regards,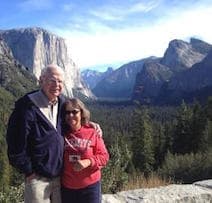 Ted Mooney
, P.E. RET
Aloha -- an idea worth spreading
finishing.com - Pine Beach, New Jersey
---
May 28, 2021
Q. We did consider the suggestions from Robert Probert and Jeff Walton. But, the problem occurs when the parts are tested with 180 °F oil. That is when the parts turn pink.
Also, only a few parts from the batch that were anodized and sealed together turn pink.

Jay Prajapati
[returning]
- Jersey City New Jersey
---
---
---
Previous closely related Q&A's starting in:
2006
Q. We are trying to clear anodise to AA8 but we keep getting the parts out of the plant with an obvious pink tinge. Any ideas most welcome.
Andy Ball
Renishaw - Stonehouse, Glos, England
---
2006
? Have the parts been mechanically finished with media that imbeds iron into the soft aluminum surface? Two valences of iron oxide are pink. Was the make-up sulfuric acid free of iron (clear and not brownish)? Do we have Alternating current feed back into the anodizing tank? Metal Finishing had a paper about 20 years ago about co-depositing copper (2024) from a sulfuric acid electrolyte by periodically reversing the polarity. Are the parts and racks ONLY titanium and aluminum? Any other exposed metal in the circuit will draw a lion's share of current and cause the clear to come out pinkish. Let us know what you find.

Robert H Probert
Robert H Probert Technical Services

Garner, North Carolina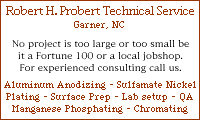 ---
2006
A. I would be curious as to the copper content of the sulfuric bath - very light copper contamination on aluminum can yield a pink cast to the material. Further, there is a good chance that the bus bars that provide current to the bath are copper. Finally, sulfuric acid does dissolve copper.

Just a thought - I once had a deoxidizer tank that was contaminated with copper combined with "stray current" from the hoist that yielded slightly pink parts - and very poor salt spray performance until we solved the problem.

Good Luck
Jeff Walton
Defense Contractor - Dallas, Texas
---
---
May 18, 2009
Q. Hi

We are having issues anodising some car trim. It keeps coming up with a pink tinge. I have read the entries above but would like some more information. We have had our Sulfuric acid anodising solution tested for Copper & Iron.

Copper 0.2 ppm and Iron 8 ppm

The Iron is fairly high but still appears to be less than most published limits. Other anodising we are doing at the moment (I.e. 20 microns) does not have any sign of pink. Only the thin bright anodised coating.

Any advice or help would be appreciated.
Marcel Meerkerk
Employee - Tokoroa, New Zealand
---
May 20, 2009
? Give us more information: alloy, free acid, dissolved aluminum, temperature, current density,surface prep.

Robert H Probert
Robert H Probert Technical Services

Garner, North Carolina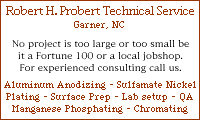 ---
June 3, 2009
Q. Hi,

Current density 12 A square foot
Temperature 18-20 °C
Acid 174 g/L at time question posted

Alloy unknown but were the light surrounds on 1970s Torana car (Holden-GM).

Parts were mechanically polished to a mirror finish using Aluminum only buffs.

Since posting the question I have found out from the customer that prior to polishing they had removed the anodising layer by bead blasting. After further questioning the customer said the blasting cabinet was typically only used for cast iron and that the beads had not been changed prior to doing the aluminum parts.

Could it be that these parts are coming out pink because they are themselves heavily contaminated with iron? and every time I try to anodize these parts I am pulling iron out and into my anodizing bath?

Thank you for your time.
Marcel Meerkerk
[returning]
- Tokoroa, New Zealand
---
June 5, 2009
A. Yes, you got it. It is common knowledge that imbedded iron particles from sand blasting, tumbling, etc, turns reddish brown when electrolytically oxidized in sulfuric acid. Iron forms two oxides that are red.

Robert H Probert
Robert H Probert Technical Services

Garner, North Carolina