60,000 Q&A topics -- Education, Aloha, & Fun
topic 39276
In need of an Aluminum Bright Dip that does not contain nitric acid
A discussion started in 2006 and continuing through 2020 so far.
Adding your Q. / A. will restore this thread to our busy Current Topics page
2006
Q. While I have had no problem finding aluminum bright dip formulas on the Internet, they all contain nitric acid which poses the problem of NOx fumes. Does anyone know of a formula for aluminum bright dipping that does not contain nitric acid?
Ernest R Phillips
- Lenexa, Kansas, USA
---
2006
A. Hi Ernest,

Um, you are using the NOX word ... now your nitric acid is very dilute ... with pure nitric (some refining operations)
yes, you sure do get nitric COMPOUNDS, i.e., NOX some of which are difficult to scrub.

But I think it's a misnomer to use that frightening word for bright dip. Why? Because the concentration is so low and it can be If you are interested, go and look in the archives at #4396 and #6733 and #14944 .... I've forgotten what was said there but it's about Bright Dip.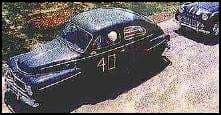 Freeman Newton [dec.]
White Rock, British Columbia, Canada

(It is our sad duty to advise that Freeman passed away
April 21, 2012. R.I.P. old friend).
---
2006
A. Ahhhh...wouldn't it be nice, eh? You've hit on the main reason that a lot of companies don't do bright dipping. The Wernick/Pinner/Sheasby books make reference to a few solutions that are alkaline based, but really aren't used. I'm not going to type all of them, but here is an example:

1-6 oz/gal of either Sodium or potassium hydroxide
2-6 oz/gal of sodium or potassium nitrate
used at 60-80 °C

The paragraph warns that the rate of attack on the substrate can be significant.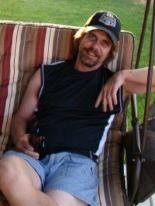 Marc Green
anodizer - Boise, Idaho
---
2006
A. Old Alupol process:
phosphoric acid(conc.).......75-50 vol-%
sulphuric acid(conc.)........25-50 vol.%
90-100 °C, 1 min.
Good luck!
Goran Budija
- Zagreb, Croatia
---
---
Non nitric baths for bright dipping
October 13, 2020
Q. Hi! I'm trying to avoid nitric acid on phosphoric acid based electrolyte to brighten AA5000 aluminum alloys.
Is the amount of dissolved aluminum critical for good results on brightness on non-nitric baths?

Thank you so much.
Oihane Garrido
- San Sebastian, Span
---
November 2020
A. Hi Oihane. It can be difficult to bright dip something without oxidizing it, and hard to gainfully chemically oxidize aluminum without nitric acid. But electropolishing gains its oxidizing power from the applied electricity and can achieve generally similar results. Any chance you can electropolish?
Luck & Regards,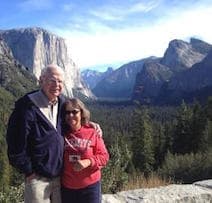 Ted Mooney, P.E. RET
finishing.com - Pine Beach, New Jersey
Aloha -- an idea worth spreading
---
November 13, 2020
Q. Thank you so much for your answer. The aim is non nitric acid dip brightening with chemical polishing, avoiding electrochemical polishing.
Oihane Garrido
[returning]
- San Sebastian (Spain)
---
November 2020
A. Hi again. I see nothing at scholar.google.com or books.google.com. So if you don't find success with Goran's formula, then look in a local or university library for the book that Marc speaks of, which is the authority on aluminum finishing and covers just about everything that has ever been seriously attempted -->
Everyone everywhere would love to get away from nitric acid without switching to electropolishing, yet here we are, forced to pick one or the other. If you meet with success please get back and advise us!
Luck & Regards,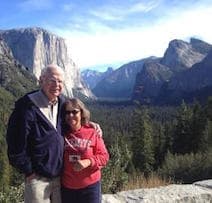 Ted Mooney, P.E. RET
finishing.com - Pine Beach, New Jersey
Aloha -- an idea worth spreading