Where the world gathers for
plating, anodizing, & finishing Q&As since 1989
-----
Help designing scrubber for new aluminum bright dip tank
2000
Looking for info on designing scrubber for new bright dip on aluminum tank.
David A. Kraft
- Long Island City, New York
---
2000
NO2 is a bit more prone to coming out of solution than other acids are. I would look at a long pack of an appropriate packing and have a pH control unit on it for the best results. This assumes proper sizing for the air flow and a proper rate of water flow.
James Watts
- Navarre, Florida
---
2000
Indeed, Jim. I have even seen 2 scrubbers used in series on this nasty stuff. In turn, that requires a fan with pretty high static pressure.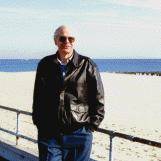 Ted Mooney
, P.E.
Striving to live Aloha
finishing.com - Pine Beach, New Jersey
---
2000
High static pressure costs money in higher initial cost and cost of running the higher HP fan. A good pH control is probably the first step after a minimal packing. The packing should be tailored for the best compromise between air flow restriction and the maximum amount of air/water interface. Higher water flow can offset part of the ratio. Unfortunately, the best packing is the highest price. For most units (not all) a 4.5' packing with three headers for water and an excellent packing should work.Early scrubbers had a 18" packing, then we went to a dual pack with an extra spray in front of the second pack, then we went to a 3' pack with an extension to the top of the unit for a single header with one in front. Then we had a double header overhead.Then better packing allowed it to go to 4.5' of packing without a terrible increase in static, and they can be even longer with more headers for terrible fumes.
A fact of life is for a heavy concentration of acid fumes , probably to a low capture volume of air over the tank, saddles without a pH control will not meet spec in most areas and may not even with the pH control.
Specifications for a scrubber starts with the hood design.
James Watts
- Navarre, Florida
---
2000
Hi David,
James Watt hit it on the head by saying that the scrubber specs start with the hood design!
It all boils down to just what you are doing. Small pieces or large sheets? The latter calls for an enclosed type hood design due to the heavy fuming as they are lifted out.
Scrubbers can run from horizontal to vertical designs. The suppliers of packing will always promote packing, probably at least 6 foot or so! Suppliers of packing will gladly tell you what size of unit to build, how much and what size and type of packing to use, what GPM rate of XYZ reagent to recirculate and what the scrubber SP would be (not very much, normally.) However they pedantically want to know just exactly WHAT your gas stream will consist of and what efficiency you need. And if you up the ante, they will up the length of packing, oh yes! Try Jaeger Tripack. Try anyhow your search engine for 'others' (there being about 3 good designs of packing around)
Then there are the horizontal inertial scrubbers, sic. low micron scrubbers which have worked A.OK for smaller applications (which is my forte). These would be/should far less expensive and much more compact.
But it all boils down to the hood design. Some pundits will tell you that you need enormous CFM rates. You don't. You just need a well designed or, in the case of the large sheets, a damn good hood design!
Lastly, as you most probably know, a good mass transfer scrubber should always have a good mist eliminator ... I have too often 'upgraded' specialist mass transfer scrubbers with low cost micron mist eliminators!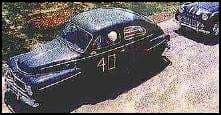 Freeman Newton
[dec]
(It is our sad duty to advise that Freeman passed away
April 21, 2012. R.I.P. old friend).