topic 3952
Flash rusting after iron phosphating
(1999)
Q. The steel parts we are treating with iron phosphate are rusting almost instantly. I understand that there is an aqueous rust inhibitor available. Where can I purchase it in New Mexico? -- or anywhere?
jerry jaksha
Rio Rancho, New Mexico
---
(1999)
A. Jerry whatever chemical supplier you are buying the iron phosphate from will have a "sealer" to purchase from them. It can be chrome or non-chrome. If chrome-based, waste treatment will be required.
You should be buying the iron phosphate from a company that can aid you in your process. The sealer neutralizes the action of iron phosphate.
Chemical suppliers are located in Denver, Phoenix, Los Angeles, etc.
Bill Hemp
tech svc. w/ chemical supplier - Grand Rapids, Michigan
---
(1999)
A. You may consider using a "Rust Converter [linked by editor to product info at Amazon]" instead of a rust inhibitor. Rust converters are especially useful for flash rust after passivation or abrasive blasting. I have been using a waterbase type for several Utility Co. applications for the past two years with good success. The one we use is manufactured in Texas. There have been some applications that have required some modification in formulation and they've been cooperative in those efforts for me.
Pete Bagley
- Reno, Nevada
---
(1999)
A. Hi, Jerry,
If "rust" occurrs just after iron phosphatizing, it is caused by improper operation of the iron phosphatizing. You might contact your chemical vendor to ask proper parameters to control the bath. Regards, Jun
Jun Q. Zhang
- Cincinnati, Ohio
---
(2000)
A. RE: RUSTING WITH YOUR IRON PHOSPHATE
THERE ARE IRON PHOSPHATES WITH BUILT IN CORROSION PREVENTIVES AVAILABLE. THESE IRON PHOSPHATES WILL PREVENT RUSTING DURING AND AFTER PROCESSING. IF THE PRODUCT TREATED IS NOT TOTALLY CLEAN OR IF THERE IS EXCESSIVE LINE STOPPAGES, RUSTING MAY STILL OCCUR. THIS PROBLEM SHOULD BE EASILY SOLVED BY A GOOD CHEMICAL SUPPLIER.
RICH PODOLSKI
CHEMICALs & ACCESSORIES - LINCOLNSHIRE, Illinois
---
(2000)
A. As Jun and Rich said, a healthy Iron Phosphate coating will not rust for several days. Flash rusting has several possible causes; low pH in the phosphate tank, drying between stages, dirty rinses, too low pH in the final rinse, dirty rinses, low phosphate coating weight, and finally... dirty rinses. I would first make sure the pH in the phosphating stage is at the upper end of its operating range, make sure the rinses are clean, then make sure the nozzles are spraying. By that time your chemical vendor should be on site to give you more guidance.
Jeff Watson
- Pearland, Texas
---
(2000)
A. Dear Jerry
Don't let our honorable persons who answered you mislead you . Your phosphate can be OK and still rust after a few hours because Iron Phosphate coating is not intended to protect the metal without subsequent paint coating. Enough that the humidity in your plant a little bit high, then you will have rust on your Iron Phosphate Coating.
My suggestions are as following:
a. Don't leave the parts unpainted for a long time; plan your work that the paint will be applied immediately after Iron Phosphating .
b. In case that my first suggestion is not achievable, don't rinse the phosphate coating -- leave the coating unrinsed until painting time ,then rinse and dry the parts just before painting.
c. Chromate sealer can help solve the problem but not completely.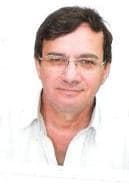 Yehuda Blau
YB Plating Engineering and Quality - Haifa Israel
---
(2000)
A. Not knowing the specifics of your operation (Salt Spray, humidity, immersion tests, etc.) and assuming you are looking for good adhesion properties only, I would recommend an Amine based inhibitor in the final stage of your wash system. This type of product is normally used at very low dosage rates (.5%-1% b/v) at ambient temperatures and very rarely interferes with the adhesion of your specific top coat (Liquid or powder).
Acidic final seal rinses are also adequate for some flash rust protection, but are normally less economical to use than the amine based products. I would suggest however, that you make sure the Iron Phosphate solution you are currently using is within it's recommended parameters (pH, temperature, concentration and time) so as to insure a uniform and complete conversion coating on the part surface.
Scott Winston
- Germantown, Tennessee
---
August 27, 2008

Dear Mr.Scott Winston
Thank you for the suggestion to use amine based inhibitor in Iron phosphate chemicals. I shall be highly thankful to you if you could kindly write the particulars Full chemicals name of the "AMINE BASED INHIBITOR"
Thanks for your co operation.
Mahesh J Shah
- SURAT, Gujarat, INDIA
---
(2000)
A. Hello. When using iron phosphate (say 3-in-1, i.e., degreasing, derusting and phosphating), the treated component should be dried, then wiped with a dry cloth, and painted as soon as possible. If left unpainted the component could in cthe ourse of hours start getting rusted. Another process called zinc phosphate applied to mild steel components in a seven tank process could help in keeping the components rust free for days without painting. Further details can be furnished.
harish chitkara
synthetic polymers - india
---
(2005)
A. To prevent the flash rust you have to modify the phosphating formulation and add aromatic carboxilic acid such as benzoic acid 2.5 - 3 %
and try to be care about all the phosphating parameters as Mr/ jeff said before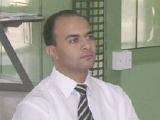 Ahmed Fouad Serag Eldin
Ein Shams - Cairo - Egypt
---
---
(2000)
Q. My question is: Would Fe Phos be suitable for S.S. If so what treatment sequence, if any in particular? Is there any reference material that I can study? Thank you. Ed
Ed Darrow
- Indianapolis Indiana
---
April 12, 2012
Q. Will phosphating protect the tapped threads of the metal parts after powdercoating, since threads are usually masked from powder paint?
Randy Caraon
- Rosario, Cavite, Philippines
---
April 15, 2012
A. Hi Randy.
Although phosphatizing will provide only limited protection, depending on how well oiled the tapped holes are, it sounds like the right general idea. But zinc phosphating or ideally manganese phosphating, would be much better for this than iron phosphating.
Regards,
Ted Mooney, P.E.
finishing.com
Pine Beach, New Jersey
---
---
November 20, 2013
-- this entry appended to this thread by editor in lieu of spawning a duplicative thread
Q. I have two dipping tanks in my shop. One is heated to 60 degree (iron phosphate/degrease)
and only one unheated rinse.

The substrates get out from the last rinse, and after 10 minutes get rust/yellow color; the second day get rusted.

How can I deal with my problem?
osama rashad
- egypt
---
November 2013
A. Hi Osama. A 3-step iron phosphating process is the absolute minimum pretreatment and, as you read above, is still open to many problems. I would say you can't properly pretreat in two steps, so the first thing you need is a 3rd tank. Good luck.
Regards,
Ted Mooney, P.E.
finishing.com
Pine Beach, New Jersey


This public forum has 60,000 threads. If you have a question in mind which seems off topic to this thread, you might prefer to Search the Site