Live! From beautiful Pine Beach New Jersey: Welcome to the world's most popular metal finishing website
topic 38212
Cyanide Zinc Electroplating Problems
A discussion started in 2005 but continuing through 2018
2005
Q. I am a metallurgical engineer. I am going to have a cyanide zinc electroplating industry.my process stages is:
Oil cleaning-acid washing (hydrochloric acid )-cold rinse-zinc bath-cold rinse-chromating bath (black)
My bath composition: zinc cyanide-sodium cyanide-NaOH-sodium sulfide and brightener.the anode is zinc (99.995%).

My problem: current density is .05-.3 and time of zinc coating process is 40 min, but in whole of this range, colour of steel specimens convert to grey and in black chromating thats colour convert to brown stains. Now my question is: whether current density and time is suitable for this process?
Hashem Mehrabanian
- Tehran, Iran
---
2005
A. Dear Hashem

Try your Zinc Plating process like this
Degreasing - acid (HCl) pickling - Cyanide (NaCN)dip - Zinc plating - Cold rinse - 1% HNO3 dip- Passivation - dry

Hope this will eliminate your problem.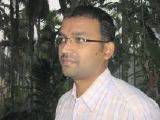 Jose George
Cochin, Kerala, India
---
2005
A. Dear Mr Hashem;

Apart from decreasing, acid pickling, in zinc plating metal to cyanide ratio and metal to caustic ratio is most important. ideal composition are metal 34 gm/lit cyanide 90 gm/lit total caustic 75 gm/lit. Also use of good brighteners and purifier will increase the quality of deposit and good brightness. Use good quality anodes, i.e., zinc 99.999% special high grade is must. Regulated current density 25 to 30 amp per square feet is required. To achieve good bright finish plate 20 to 30 minutes at the above current density to achieve 10 micron thickness in rack plating.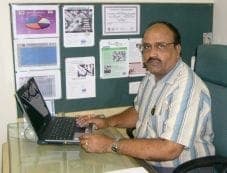 P. Gurumoorthi
electroplating process chemicals
Chennai, Tamilnadu, India
---
2005
A. Hi,

Give a activated zinc dust treatment to cyanide zinc bath, also put some purifier in the bath, maintain a medium cyanide bath with little high caustic soda, for black passivation you need to build up a good thickness around 7 - 8 microns, use double dip for passivation, I mean dip in passivation made of lower concentration, then a final passivation dip , increase the additive containing silver content, maintain the pH given by your supplier specs.

Regards,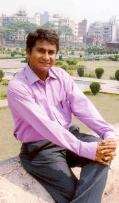 Praveen Kumar
plating process supplier
Mumbai, India
---
---
2005
Q. Hello!
I am a metallurgy engineer. I have a cyanide zinc electroplating industry.my process stages is:
Oil cleaning-acid washing (sulfuric acid)-cold rinse-zinc bath-cold rinse-chromating bath(blue-yellow-green-black). My bath brightener I buy from Canning Company.
My bath composition: zinc cyanide-sodium cyanide-NAOH.the anode is zinc(99.99%)
1. the problem is:my specimens is very good after cyanide zinc bath but in the rinse stage the pieces is dark and the brightening is lost. What is reason?
2. the problem is:the anode color in the bath change to brown or black blue.what is this.
3. the problem is:the specimens is very good in zinc bath and in the chromating bath but after one or two weeks the adherent of the coating is lost and separate from surface and cause blistering in the coating surface.
Amir Khakzad
- Tehran, Iran
---
2005
A. Canning is now a part of Macdermid who have an extensive network of technicians. As the brightener supplier they should be able to help you, and should be your starting point.
John Martin
- Cardiff
---
2005
A. 1. Use a dip of 1% HNO3 after zinc plating and before chromating, rinse before and after.

2. That's normal.

3. Blistering is caused by bad cleaning before zinc plating or too much brightener in zinc-bath, check if you are inside spec.

Good luck,
Marcus Hahn
- Lucerne, Switzerland
---
---
April 1, 2011
Q. Dear all ...

My name is Sutry. I'm a technical engineer for zinc electroplating in Indonesia, and I have a little problem:

I have customers who use cyanide zinc barrel plating.
They have a problem of cloudiness in the plating.
If I add brightener in Hull Cell 1A 10 minutes, black stripes will appear in low current density area.
If I don't add brightener, black stripes do not appear, but plating is not bright.

Can you give me some recommendation?
Sutry Rockstar
chemical supplier - Jakarta, Indonesia
---
---
Delayed black spots/color change to cyanide zinc trivalent plating 48 to 96 hours later
August 13, 2014
Q. We are taking the Zinc trivalent plating parts with iridescent passivation. We face an issue of colour change of the plated parts after one week ... in many cases even after two days.
If we check the salt spray life which is required 72 hrs NSS, that always comes okay but our parts get rejected aesthetically. Our parts are Zinc pressure die cast parts with the base material of Zamak 3/Zamak 5 (zinc composition). We are doing cyanide plating. Please suggest how we can come out from this issue.
If required any additional information I can provide you.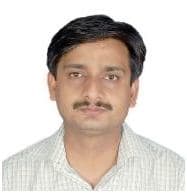 Pankaj Tyagi
Buyer to Zinc trivalent plating - Noida, UP, India
---
August 2014
A. Hi cousin Pankaj. Black spots and color change in zinc plating are such a common problem that we have almost countless threads here about it. Cyanide "bleedout" is a very common cause of spotting and discoloration. But one issue is that "black spots" may mean pits, barrel printout, cyanide bleed-out stains, areas where chromate didn't take, spots in the plating, spots in the passivation, etc. I think a good next step would be to send us pictures of the defective parts to try to reduce the confusion of readers inferring a different meaning from black spots and discoloration than you intended.
Also: are these parts rack or barrel plated? Are the plating and passivation processes proprietaries or home brew? Do you inspect the castings before plating, and have rejection criteria for cold shuts, pits, porosity and other defects? Could packaging materials play a part, or does the defect appear before packaging? Thanks!
Regards,
Ted Mooney, P.E.
finishing.com
Pine Beach, New Jersey
---
---
April 24, 2015
Q. I am starting a 15 kg barrel cyanide zinc plating. Problem is sometimes material comes Okay and sometimes material comes Not okay. Which process to use, please suggest.
Power is 5 to 8 v.
NaCN 38 kg. NaOh 40 kg. Zinc oxide 18 kg.
Bath capacity 380 liters.
Gosai Jaydip
heat engineering - Surat, Gujarat, India
---
---
Trivalent blue passivation over cyanide-zinc: Need 96 hours Salt Spray
June 23, 2017
Q. I have an issue with consistently achieving 96 hours of SST to white rust using a trivalent blue passivate over cyanide-zinc (8-12 microns). I have used multiple trivalent blues from multiple suppliers who have all guaranteed I should get 96+ hours. I have tested each passivate using panels and have not consistently achieved 96 hours. Is there something I need to consider since the deposited metal is cyanide-zinc? I ask that because when I run trivalent black over cyanide-zinc, I use a caustic-bleach solution before the nitric acid pre-drip. This helps breakdown the cyanide and results in a more blacker finish. Any thoughts on how to achieve better corrosion protection in this scenario?

Thank you.
Dustin Shoaf
- Cleveland, Ohio, United States
---
---
July 11, 2018
Q. I have a 12 barrel zinc cyanide plating line. My problem is every hour I can only get 8-9 barrels of good production. What seems to be the problem?
jon cardenas
- manila, philippines
---
July 2018
Hi Jon. Apologies but I don't have any idea what you're talking about yet. Sorry, but you'll probably need to spend 4 or 5 times as many words for me to understand your situation :-)
Regards,
Ted Mooney, P.E. RET
finishing.com
Pine Beach, New Jersey
Striving to live "Aloha"
---
July 21, 2018
A. Dear Jon,

If you want to improve your productivity in your line. Improve process cycle time to meet your customer specifications.

If you need to get more output add up one more section in your zinc plating tank. It will reduce the process time.

Example
One Cell Plating cycle time: 30
Two cell plating cycle time: 15
three cell plating cycle time: 10

To achieve 12 barrel per hour your cycle time should be 5 minutes.

It requires 6 cell plating.

Thanks
P Karthikeyan
- Electronics City, Bangalore, India


If you have a question in mind which seems off topic, please Search the Site